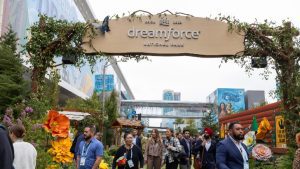 At Dreamforce, Enterprise Times was able to catch up with Colin Johnson, Co-Founder and CEO of Aprika, the company behind Mission Control. Enterprise Times first asked him to relate the elevator pitch for Aprika.
Johnson said, "Aprika is the company, and we still have four different products, but Mission Control is 99% of our focus. Mission Control is a professional services automation solution that is native on the Salesforce platform. It helps professional services their processes from quote to cash?"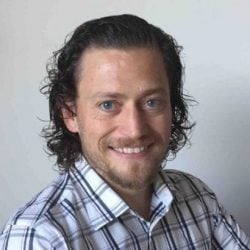 How was 2023 for Mission Control?
It's certainly been the most challenging year for some time. We are still selling, and we are still growing, but we are definitely seeing customers leave, primarily as a result of their business going out of business or being made to leave the Salesforce platform; at that point, they cannot continue using Mission Control. We still see enquiries from all four areas where we had them previously."
Why are they leaving Salesforce?
"It will vary, but primarily cost."
Simon Sinek expressed his WHY. Why do you do what you do?
"I do it to take care of my family. I do it because I enjoy it, and I have always been very passionate about project management. Ultimately, what we are doing is helping our customers become more effective at what they are trying to do."
On the target market
Do you focus on any specific type of Salesforce customer or SI?
"Probably not, SIs. Our core ICP (Ideal Customer Profile) is professional services companies. Obviously, having built the product for our own purposes as a Salesforce SI Partner, they are clearly a number one target. However, we are a very horizontal solution. Whilst our core ICP is professional services companies or software development, we have customers in a number of industries. Healthcare and Lifesciences. We have a big pharmaceutical company managing 5 million projects within Mission Control. We have financial services, education, non-profit."
Why do customers choose Mission Control?
"The depth of the product, the time to value, the intuitiveness of the product. We can meet complex requirements but deliver them in a simple manner. A lot of our competitors can take 6-12 months to implement. Most of our customers are up and running and seeing a return on investment in less than two months. Our customer success is first class."
What differentiates you?
"We bootstrapped the company, and that forced us to build a product that works out of the box. We didn't hire a team of 20 people that could be used to implement every customer. We needed a product that could just be installed and was good to go. We have maintained that strategy in the product roadmap. That stands us apart from a lot of competitors. If our customers are not successful, then we are not going to be successful. That's our main focus. If you look at any of our reviews on the Salesforce AppExchange or G2, they talk about the product and customer success. Many other vendors don't approach it that way, so customer success is important to us."
On the future
What is your vision for Mission Control?
"Ultimately to be the platform of choice for Salesforce customers if they have a need for project management."
What do you expect to achieve in 2024?
"In 2024, we are expecting the market to turn around, ultimately to continue our growth plan."
On Dreamforce 2023
What do you expect to get from Dreamforce?
"The main thing we aim to get from Dreamforce is to continue and build on existing relationships. From a product perspective, interested in the development of AI and how mature that's going to be in terms of being applied as an ISV partner."
Enterprise Times also caught up with Johnson after Dreamforce to talk about the recent release of Mission Control 1.65. Enterprise Times also asked him what his main takeout from Dreamforce was.
Johnson answered, "Everyone is now looking at how they can leverage AI to get productivity gains within their business."
What excited you about Dreamforce?
"It's exciting about what people will achieve with AI, from our perspective, not necessarily within the product, but how we can leverage it to help our team productivity. We're exploring areas of integrating it through to our knowledge base, for example, to help customers get access to the information in an easier manner than they might do now. That's probably the most exciting thing is just to see where that's all gonna go as we get into it a bit further."