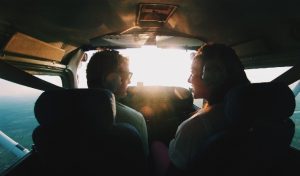 Icertis is introducing two generative AI applications into the Icertis Contract Intelligence (ICI) platform. The new Copilot applications are built using the Icertis ExploreAI service, which Microsoft OpenAI powers. The combination of the Icertis Data Lake, its proprietary AI moder, and the Azure platform has enabled Icertis to build powerful and useful generative AI capabilities for customers. The first two ICI Copilots are Interactive Insights Copilot and Risk Assessment Copilot.
Samir Bodas, Co-Founder and CEO of Icertis, commented, "Contracts are a massive untapped opportunity for the application of large language models because they are universal across industries, geographies, and businesses of all sizes, and imperative to any and all commerce as we know it. Icertis has delivered the first generative AI Copilots in the market to lead the next era of transformation in enterprise contracting, balancing innovation with the trust and responsibility that comes with recognizing that regardless of industry – contracts are one of the most confidential and valuable assets in an enterprise."
Two new Copilots
Icertis can combine its own AI models with the Azure platform and the private data held on its platform to provide customers with tools to enhance the value of their contract data.
The Interactive Insights Copilot provides decision-makers with insights that can help accelerate decision making during the negotiation process. The solution provides hierarchical prompts. These rapidly enable users to interrogate and surface insights about their contract data. Through standard reports that might take time to unearth.
In addition, decision-makers can ask free-form natural language questions of their contract data. The Copilot providing summarised information based on the language ontology of Icertis and the secure data sources that Icertis has access to. Including the company's contract portfolio, integrated business systems, and the Icertis Data Lake.
The answers provided by ICI interactive insights co-pilot will increase the efficiency and effectiveness of negotiators. This will provide the ability to surface answers to questions promptly.
The second new application is the Risk Assessment Copilot. This helps organisations rapidly assess new contracts against standard playbooks and practices. It uses contract attributes to compare new contracts with the standard, This creates a risk score that allows a rapid evaluation of contract risk. Furthermore, the risk score is explainable. Users able to quickly determine which clauses and approved languages are used or changed from the standard.
Not only does this provide decision makers with a raid assessment of new contracts. It also enables them to move the process forward where contracts do not differ and rapidly highlight discrepancies for future discussion where they do differ. The Copilot increases the efficiency of checking processes, ensuring that clauses that might only be subtly altered are highlighted.
Enterprise Times: What does it mean?
This is the latest iteration of AI embedded into the Icertis platform. In May, it announced that it had become a Microsoft Azure OpenAI Service launch partner with ExploreAI. It has now released two important applications that leverage this powerful tool.
AI is already embedded in the ICI platform. Earlier this year Icertis reported that 50% more contracts on its platform were leveraged by AI in 2022 compared to 2021. Its AI-enabled portfolio already includes NegotiateAI, DiscoverAI, and VisualizeAI. These two new solutions should boost the 2023 figure even higher.
Icertis continues to roll out new features that enterprises can take advantage of and receive real value from. For more information about AI on the Icertis platform, the company is hosting a broadcast (registration required) that will feature the cutting-edge innovations it has created on Thursday, September 7th, 2023, at 8:00 am PT | 11:00 am ET | 3:00 pm GMT.