Horizon Media has extended its data marketing platform blu. by embedding location data from the Precisely PlaceIQ platform. The partnership with Precisely will enable Horizon Media to enhance blu. with audience discovery, planning, targeting, and attribution for consumer brand clients. Precisely announced that it had been selected as the exclusive movement and location data provider for Horizon Media.
Horizon Media is the largest U.S. media agency, according to Ad Age Data Center 2023. It has consistently won business on the back of blu.. Customers include the Lionsgate, the NFL, and Hershey's. It will now extend the blu. platform with access to the Precisely PlaceIQ data.
Horizon Media chose Precisely PlaceIQ after an extensive review of the market. It was impressed by the PlaceIQ platform. But also, after the acquisition by Precisely, the longer-term roadmap within the larger firm. Precisely is focused on delivering quality data in context for its customers. The more accurate the data, the more accurate the analysis and the more likely data-driven decisions will bring the expected rewards.
In January, Precisely acquired Transerve. Another location and data company whose technology will complement, potentially integrate, and almost certainly enhance the Precisely PlaceIQ solution. Horizon Media will have been aware of this acquisition and, in partnering with Precisely PlaceIQ, was presumably also considering the future improvements it can expect.
blu. enables brands to build deeper customer relationships by providing access to real-world data and informing marketing efforts of trends. In 2020 Horizon Media partnered with TransUnion. To provide a people-based identity layer, using the TransUnion identity graph to map PII-based data spanning names, addresses, emails, mobile IDs and home IP addresses in a compliant way.
It has now extended the platform to include location data Precisely PlaceIQ. Extending the capabilities of its platform and enabling brands to connect online and offline activity for Horizon clients.
Jean-Marc Papin, SVP Media Technology at Horizon Media, commented, "This integration enables our agency teams and our brand clients to leverage location data in ways that would otherwise be impossible. The granularity of the Precisely PlaceIQ data, coupled with Precisely's expertise in data integrity, allows our clients to build complex and innovative marketing campaigns with confidence."
Precisely PlaceIQ location data extends blu.
With access to the Precisely PlaceIQ location data, blu. Horizon Media clients can now extend their marketing strategies to take advantage of location data. For the NFL, Precisely PlaceIQ recently published an infographic. That noted that NFL fans are likelier to tailgate in bulk by shopping at Costco or going to family fun locations such as zoos and aquariums. Hospitality and Leisure companies could leverage this information. Precisely offered other use cases:
Consumer packaged goods (CPG) clients can intersect purchase data with visitation data to understand shifting consumer channel preferences.
Automotive clients can optimize "in-market" audiences based on where consumer footfall and location data show dealership visitation trends are strongest.
After an extensive evaluation, Precisely was chosen by Horizon Media to be its only location data partner. The decision acknowledges the data integrity leader's scale, innovation, and experience in location. Further underscored through its acquisition of the Precisely PlaceIQ business early last year.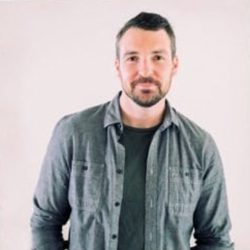 Matthew Doherty, VP of Sales – PlaceIQ at Precisely, commented, "We've worked with Horizon Media for years developing location-based strategies to connect brands with consumers. What's exciting about this partnership is that in making our data available in blu., we realize a new level of access and usability to enrich not just consumer touchpoints, but consumer-driven business decisions."
Enterprise Times: What does this mean?
Leading companies in their field gravitate towards each other. In this case, Horizon Media has integrated Precisely PlaceIQ into its blu. platform. The key to this partnership is to better understand the use cases it will provide to customers. What will be interesting to see is how clients enhance their use of blu.. And who helps them to achieve these enhancements.
Precisely PlaceIQ is enabling Horizon Media to provide customers with better data in context. How the relationship develops and how customers start to use this extension will be interesting to see.