At Trust 23, Precisely announced the latest addition to its EngageOne portfolio of solutions, EngageOne RapidCX. RapidCX is a unified Customer Communications Management (CCM) platform for highly regulated industries.
The solution acts as a hub for customer communications, using real-time APIS to process data in a personalised way from back office systems across multiple channels to customers. Channels supported include Mobile In-App, Email, SMS, Print, Portals and Call Centres (including interactive IVR).
In highly regulated industries such as financial services, insurance, and telecommunications, organisations must balance the demand for personalised communication with privacy, compliance and security. EngageOne RapidCX ensures better governance with tracking, delivery tracing and archiving to meet compliance requirements.
RapidCX provides a complex but simple-to-use platform for firms working in these regulated industries that can manage and track communications between systems and customers. A single interface enables users to quickly set up communication flows using pre-built templates that allow the rapid creation of one-to-one communications.
RapidCX supports version control enabling users to edit historical versions, and then test them in a sandbox environment. The solution also enables them to view how the message will be displayed to the customer, whether on a mobile or web browser.
The benefits of EngageOne RapidCX
The platform enables organisations to control communication with flexibility and oversight. The features allow organisations the agility to quickly adjust to customer demand, regulatory changes or internal system changes. It connects siloed systems to deliver a better customer experience. The platform delivers the following benefits:
Improve efficiency
It replaces manual customer experience processes with an automated solution that enables business users to harness data from across all systems. Talking at Trust 23, Chris Hall, Senior Vice President of Product and Operations of Precisely that RapidCX can cut CCM operating costs by 30%.
It achieves this through enhancing change control. The platform manages the multi-point flows ensuring that a change in one element is automatically updated for every channel. Previously users would have to update multiple channels to manage the change.
Hall commented, "For organisations adopting hosted managed services, these annual savings are typically in the five to $7 million range, and change management turnaround can drop from that average of 90 days to just one."
Enhance customer engagement
RapidCX will capture data-driven insights to quickly and easily personalise and automate omnichannel communications, including e-mails, SMS messages, chatbot conversations, interactive video and more.
Enable better governance
It ensures compliance with end-to-end communications tracking, delivery tracing, and archiving. Easy-to-manage governance controls make even complicated industry regulations easier to follow.
An analyst viewpoint
Kaspar Roos, founder & CEO at Aspire, a boutique analyst and strategic consultancy firm, commented, "The launch of RapidCX is a significant industry event and a real game changer for Precisely, particularly in highly regulated markets.
"Precisely has brought together a wide variety of standalone capabilities into a comprehensive, fully managed cloud-based platform, providing a simplified way for customers to get access to modern customer-focused technologies without the need for extensive integration. The launch positions Precisely favorably to meet the needs of a new generation of CCM buyers found in marketing, customer experience, and the line-of-business."
Why this matters
Several recent surveys have shown how a bad experience can influence customer loyalty. PWC's Customer Loyalty Survey in 2022 found that 8% of consumers stopped using or buying from a business after a bad experience with customer service. That figure rose to 55% after several bad experiences. 32% would leave if the experience is inconsistent.
This makes RapidCX important. It provides a hub that ensures that the organisation's communications across all channels are consistent. The experience in a mobile app must deliver the same experience as a voice channel.
RapidCX is available worldwide for organisations to dynamically deliver consistent, personalised experiences across multiple channels. The Precisely portfolios data integrity solutions further ensure that the data used to create these personalised experiences has integrity and is trusted by the organisation.
That ensures that engagements are relevant and accurate and helps build trust with the customer, building loyalty that will help increase revenues and retention.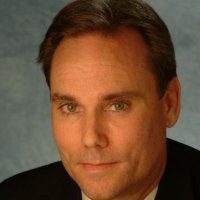 Greg Van den Heuvel, executive vice president and general manager – Engage Solutions at Precisely, commented, "Businesses can no longer apply a one-size-fits-all approach to customer engagement. Today's customers expect extraordinary experiences, and trusted data is the cornerstone for delivering them.
"Forward-thinking organisations are turning to cloud-hosted integrated customer engagement platforms, fueled with accurate, consistent, and contextual data, to revolutionise their approach to customer communications."
Enterprise Times: What does this mean
Data is important for organisations. However, they must be able to trust that data. Only once that trust is created can organisations have the confidence to leverage that data to engage with customers at a personal level. If the data is incorrect, most customers will deem this a bad experience or, worse, a breach of data protection.
With EngageOne RapidCX and the Data Integrity Suite, Precisely has an end-to-end solution that can clean, verify and enrich the data in a secure environment. It can now leverage that data to further enhance customer engagement.
RapidCX provides a clearing house for data within disparate systems, supplementing and personalising content interactively across multiple channels in ways that businesses have only dreamed of hitherto.