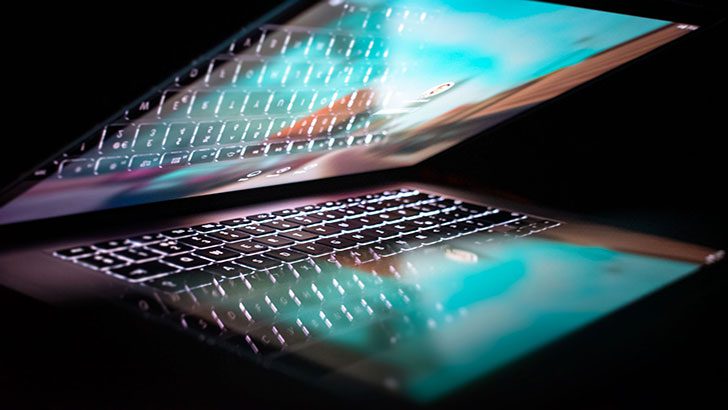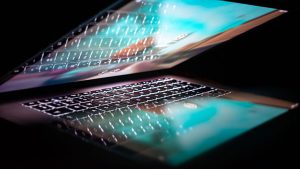 To be at the forefront of a globally competitive marketplace in 2022, business leaders must develop and nurture strong competencies in all aspects of data integrity. Corinium recently published its Data Integrity Trends: Chief Data Officer Perspectives in 2021 report. It shows that most enterprises have established a basic foundation for data-driven decision-making and automation.
However, they are also reporting significant struggles in developing and maintaining data integrity at scale. While progress has been made, more work in establishing data integrity is needed before business leaders can confidently trust and reference data-driven insights.
Corinium surveyed 304 global Chief Data Officers or equivalent roles from across a range of verticals. Those included financial services, insurance, retail, telecom, healthcare and life sciences, transportation and logistics, government, education, software technology, and more.
Respondents were asked about their organizations' data integrity strategies. They were also asked about their approaches to data quality, governance, location intelligence, and enriching company data with data from third-party sources.
Continue reading to learn about some of the key trends we see on the horizon for 2022 and beyond:
1. What's New: The Rush to Embrace Analytics
Many companies are playing catch-up by just starting to integrate analytics into their business decisions. Yet, most executives already view data analytics as an important strategic enabler. According to the Corinium survey, 61% of respondents reported that their companies had already established their core data management and governance frameworks at least "quite successfully". In addition, nearly a third described their efforts as "very successful."
To advance the process even further, many organizations are also prioritizing data democratization. They empower employees to engage in self-service analytics to produce their own data-driven insights on demand. Training more teams and individuals in self-service analytics makes the wait time for receiving data insights much shorter. It can also result in fewer bottlenecks and overall faster turnaround times.
However, beyond being a hindrance to integration, data quality issues are the root of much broader challenges at most organizations. Incomplete, inconsistent, or inaccurate data appear to be recurring themes for most–all of which cause significant roadblocks.
These issues are exacerbated by the challenges of profiling and cataloging data, reconciling inconsistent formats, and connecting policies and rules to a broad collection of disparate data sources. Ultimately, these issues cause delays and inaccuracies that must be corrected to move forward and use the data.
Executives acknowledge the tremendous value available through location intelligence and data enrichment. However, they find it difficult to consistently enrich data and do so at scale, especially when inconsistencies are already arising.
Respondents reported that their enterprises integrated an average number of 27 third-party data sources into their data architecture. Compliance with privacy standards, adherence to internal data quality standards, interoperability, format consistency, and freshness of the data were the challenges organizations most wrestled with when enriching data.
2. Data Preparation Is the Top Task for Data Teams
Unfortunately, these challenges often lead to company resources being unduly burdened with manual data cleansing and data preparation tasks to undo the damage. The use of process automation to improve data quality, for example, is still very limited. 51% of respondents indicated that their organizations make limited use of automation. A further 12% are not using automation tools for data quality at all.
Automation is quickly becoming a business imperative given the rapidly increasing volume and velocity of data available to these enterprises. Those who do not proactively attend to data quality in a scalable way will not experience a decay in the integrity of their data. However, they will waste company resources that could be implemented elsewhere.
As enterprises increasingly rely on advanced analytics (including AI/ML) to inform both strategic and tactical decisions, the challenge of achieving data quality at scale will take on even greater importance in the coming years.
Dan Power, Managing Director of Data Governance, Global Markets at State Street, puts it this way: "The biggest killer of data governance programs is lack of automation. Data quality tool vendors, whether they're integrated into a data management catalog or not, need to do better at incorporating AI and ML techniques."
3. Scale is Also Driving Integration Challenges
The biggest challenge many enterprises face with data integration is a shortage of employees with the right knowledge and expertise. Another key factor is the increased size and complexity of corporate IT landscapes.
77% of respondents to the Corinium survey said that processing high volumes of data is at least 'quite challenging'. Additionally, 73% indicated that their teams find it at least 'quite challenging' to deal with multiple data sources and complex data formats.
It is not just the challenges of staffing. Enterprises are also dealing with the problem of complexity and change. Therefore, it is unsurprising that many corporate leaders are turning to low-code and no-code integration tools. These provide them with greater flexibility and agility.
The right enterprise-grade integration platform ensures streaming data pipelines can be developed easily and deployed anywhere across the corporate IT landscape. They can also be modified quickly without introducing undue risk. When data is essential to business operations, robust and resilient integration tools enable business continuity, even when a connection is disrupted.
Integration of complex and diverse data sources is also critically important. Mainframe data can be particularly challenging, given the intricacies of hierarchical databases, COBOL copybooks, and other complexities associated with mainframe computing systems. Unlocking the data and making it available to cloud analytics platforms and other applications is critical if enterprises want a complete picture of what's happening in their businesses.
Most enterprises understood the projected data integrity trends for 2022. They prepared for them by setting up a foundation for data success. However, it continues to be a work in progress. Achieving and ensuring data integrity can be a challenge, especially at scale. Yet it's necessary and must be addressed to firmly establish trust and confidence in something as important as data-driven insights.
To learn more about data integrity trends, read the Corinium report and download your free copy.
---

Precisely is the global leader in data integrity, providing accuracy, consistency, and context in data for 12,000 customers in more than 100 countries, including 97 of the Fortune 100. Precisely's data integration, data quality, data governance, location intelligence, and data enrichment products power better business decisions to create better outcomes. Learn more at www.precisely.com.