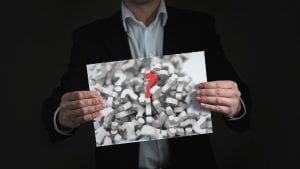 This is the 29th in a series of business tips from industry leaders that Enterprise Times has interviewed.
Theresa Jones is the Chief Revenue Officer at NTT Groups Cyber Security Division. She has worked at NTT in sales roles across the organisation having joined initially through Dimension Data. She explained some of the challenges of her new role in a recent interview with Enterprise Times. The key challenges she faces are talent and marketing, something NTT is doing something about.
She explained the challenges faced by CISOs today and how NTT is helping to alleviate those challenges. She also has a well-defined approach to her career and shared how her five-year plan has shaped her journey from a law degree to CRO.
Enterprise Times asked her what her top KPI for understanding how to improve performance is?
"For me, it's not just about one area of the business. It's the business in its entirety. You cannot have a high performing sales team, but have a product team that is ten years behind the curve or a delivery team that simply don't deliver.
"As leaders, we also need to deal with facts. We need to ensure that the facts we're being presented with are accurate. First of all, find out what is working well in your organisation, and what's not working so well. It's really easy just to look at performance figures and make the wrong assumptions. As leaders, we need to investigate and get to the real root cause of any challenges or concerns, because you can then ensure that you take the correct action to resolve them.
"In addition, for me, it's also about driving the right behaviours and culture. You want people to want to work with you. You want them to feel empowered and respected, and to be seen as more than just an employee number. A very clever man once told me that people make teams work. They're like puzzle pieces and you must find the right pieces that form that perfect picture. If you get this right, and you understand your client's needs and requirements, and you have the right solutions or services to help them, you will have a very strong business with exceptional performance."