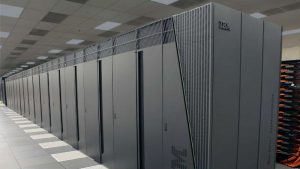 Precisely has announced the latest version of its IBM i high availability (HA) and disaster recovery (DR) product Assure MIMIX. Data is often described as the new oil from a value point of view. One of the big differences is that it is possible to back up data and protect the business against its loss. Assure MIMIX 10 is a scalable, high availability and data recovery platform designed for IBM i to help protect the precious business commodity and restore it in a worst-case scenario.
Assure MIMIX 10 provides four key benefits to organisations with IBM I Systems.
Helps to eliminate downtime with flexible scalable and automated replication and failover
Prevents data loss through maintaining real-time replicas of data to on-premise, hosted or cloud environments
Automates administration of high availability and DR with easy to use graphical interfaces
Provides workload balancing and enhances IBM I mirroring solutions
Ultimately downtime is reduced from days and hours to minutes and seconds. Assure MIMIX 10 supports multiple storage types and iOS versions through its Journal Centric Data Group technology.
John Reda, Senior Vice President of Product Management – Data Integration at Precisely, commented: "Business leaders are feeling the strain of ensuring the availability and recoverability of data, particularly in the midst of stringent regulations and the rise of cyberattacks.
"For business leaders, system outages can be devastating: any outage can be costly, hindering business operations and diminishing customer satisfaction. With our latest release of Assure MIMIX, we are helping eliminate the uncertainty of downtime by having a reliable recovery server at the ready."
What is different about Assure MIMIX 10
Precisely customers can access more detailed release notes and information here (with login credentials). However, the press release indicates two key updates.
Assure Mimix 10 is available in three editions: Standard, Professional, and Enterprise. While the product page does not differentiate the difference between the editions, there are three key ones:
A different functionality set for each edition
A maximum processing workload for each edition. Precisely determines the Commercial Processing Workload (CPW) relates to the target server capacity, i.e. the number of activated cores
Pricing (available on request)
Secondly, the new version introduces automated configuration.
Assure MIMIX 10 delivers new capabilities that automate configuration. This enables users to rely on the product with less manual intervention. The backup system can respond to outages using automated procedures rather than rely on manual intervention. This automation is also available for cutting back to primary servers as well. The system also supports a virtual switching option, enabling testing of the solution without impacting production.
Clear Technologies, a leading solution provider of IT consulting, server, storage and software products, welcomes these new updates. Neil Clark, Technical Consultant at Clear Technologies, commented, "Customers running Assure MIMIX on IBM i with a dynamic journal environment will greatly appreciate the automated journal-driven configuration support.
"Configuration is simplified, and dynamic changes to the journal environment are automatically handled, resulting in greater confidence in the replication environment. As a service provider for many customers running IBM i high availability solutions, the automated journal-driven configuration support in Assure MIMIX 10 will really help make our job easier."
Enterprise Times: What does this mean
This is the second announcement in a week that relates to the Precisely IBMi portfolio. It also announced that its Ironstream applications for IBMi are certified as "Built for Now" by ServiceNow. Precisely has a suite of applications for IBMi. They include:
Will Precisely issue updates across more of these solutions in the coming weeks? What is disappointing is that the details are obfuscated. There was little detail about the automated configuration nor the new editions available at the time of writing. Perhaps Precisely will update the product pages.
See comment below for more information received after publication.