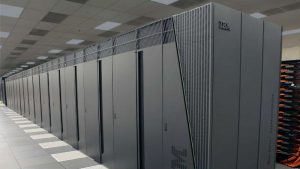 Precisely has achieved certifications for six of its Ironstream applications on the ServiceNow NOW platform. The six premier status applications are now certified as "Built for Now" by ServiceNow. It recognises that the applications are built on the ServiceNow platform and ensures seamless integration between ServiceNow and the Precisely platform.
Ian Hartley, Senior Director, Product Management at Precisely, commented, "Ironstream for ServiceNow has helped enterprises achieve better business results through improved visibility into their IT system. Our certification in the ServiceNow Store ensures that customers we share with ServiceNow have access to data-rich, mission-critical systems for improved operational insight, availability, and decisions. In addition to our solutions for Discovery, Event Management and Service Mapping, we will continue to find ways to evolve our partnership to better help customers solve the IT operations challenges they face."
The six applications are
A seventh application is listed, but the EView/390z Mainframe Discovery is likely a duplicate of the Ironstream Mainframe Discovery.
Working together
Precisely has a history of working with ServiceNow. Its solutions have extended the Service ITOM visibility to IBM mainframe and IBM i environments since 2018. The Precisely Ironstream applications enable ServiceNow customers to obtain a single view of their IT infrastructure. With the addition of Event Management, they can take it a step further and improve service availability by rectifying issues quickly from within ServiceNow.
Precisely highlights four benefits for organisations that deploy the solution:
Visibility: Get a comprehensive view of all your IT resources to improve IT operations management
Availability: Improve service availability by reducing event noise and correlating events using AIOps
Insight: Make better decisions with automated root cause analysis and interactive service maps
Efficiency: Eliminate manual processes to reduce errors, increase productivity and respond faster
Customers such as Northwestern Mutual, a leading financial services organisation, leverages Ironstream for ServiceNow. Northwestern Mutual has automated mainframe discovery to create a complete, accurate and up to date CMDB. It enabled them to save time and money while reducing risk.
Enterprise Times: What does this mean?
This is an important announcement for Precisely as it shows that it maintains its focus on delivering quality data across a range of use cases. In recent months ServiceNow has been enhancing its platform and trying to get more vendors certified for it. That Precisely has now done so could be a fillip to both organisations. For ServiceNow, it provides further validation that its platform has an even bigger range of available applications. Precisely will hope that the marketplace will also help generate more leads.
However, Precisely will need to persuade some of its existing customers to start leaving reviews of the applications. There are currently none. Also, while this strengthens the existing relationship between the two companies, there is no indication that there is any joint go to market cooperation nor any intent to add other Precisely solutions to the Now platform.