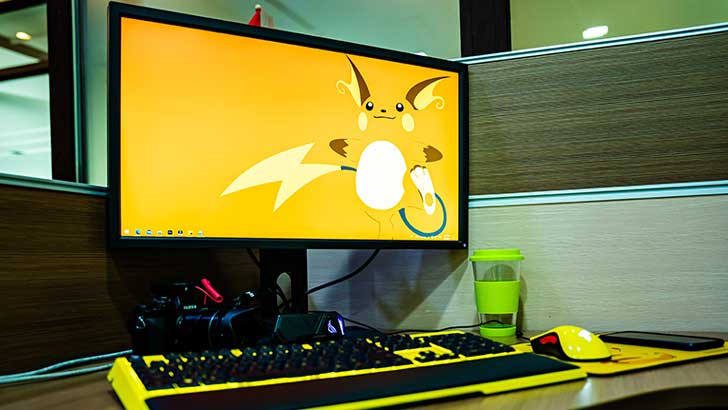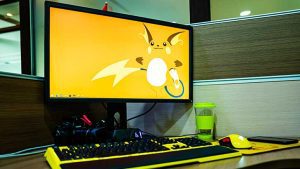 Avast is the latest entrant into the "Browser with built-in VPN" space for PCs. The company already has secure browsers for Android and iOS. Now it has moved into the PC market with Secure Browser Pro for PC. It promises a Mac version at a later date.
Over the last year, many browsers claim to have added VPN capability. However, few are fully integrated into the product. Most provide VPN extensions or require you to use a third-party VPN, added after you install the browser.
Avast says that Secure Browser Pro has an integrated VPN and also comes with ad-blocking capability. The company already offers its SecureLine VPN solution. Has it integrated that into the browser? While it doesn't say as much, it would be a real surprise if it hadn't.
The company will hope that its credentials as a security provider will make Secure Browser Pro attractive to potential users. What is not clear is whether it will look to bundle the browser with its endpoint security solutions. If it does, that would be a good move as it would enhance both and increase the likelihood of adoption.
Fiona Cliffe, Director of Browser Product at Avast, said: "The browser is the modern day operating system, and with browser-based web threats one of the most common avenues of attack, we have a responsibility to protect our customers online by keeping their internet connections secure and private.
"We've built our browser around a Security & Privacy Center to provide this in a way that is frictionless for the user and based on the belief that in order to preserve people's digital freedom, security and privacy needs to be simplified and demystified."
What has Avast put into Secure Browser Pro?
The VPN capability is only available in the premium version of Avast Secure Browser. Users of the free version will not get the VPN. Interestingly, Avast says that the installation route is to install Secure Browser and then upgrade it to Secure Browser Pro. In doing so, users will get access to the VPN. It is a little odd that it is not providing a single installation option for customers. For businesses, this is an added layer of complexity they would prefer not to have and delivers a competitive advantage to rivals.
Avast already provides a range of other privacy features such as Anti-Phishing technology, Anti-Tracking, Bank Mode and Password Manager services. Adding a VPN, therefore, makes sense. In the press release it has listed three things it is providing with Secure Browser Pro:
Advanced Adblock: set with 'Strict Mode' as the default option so that ads and trackers are blocked automatically. Other options include 'Essential Mode' and 'Balanced Mode' (recommended), which block all ads that violate the Acceptable Ads Standard, including pop-ups and auto-playing videos. Balanced Mode also blocks other non-intrusive ads to improve the speed and safety of browsing sessions.
Built-in VPN: no buffering, no throttling and no encrypted bandwidth limits for a smoother, faster, unrestricted online experience.
Connection for up to five devices: on both mobile and desktop.
Secure Browser Pro, as a premium product, is not free. According to Avast: "The monthly subscription is priced at $5.99 per month; the year-long subscription at $4.17 per month; and the two-year offering at $2.92 per month. Avast Secure Browser PRO is available to download at www.avast.com/secure-browser."
Enterprise Times: What does this mean?
Work From Home during the pandemic has redefined how people interact with applications. In particular, it has accelerated the move to the cloud. That means that the browser is now more important than ever. Increasing the protection in the browser is something that all browser vendors claim to be doing, but not all are doing the same thing.
Take the VPN option. There are over a dozen that say they provide a VPN. In some, it is integrated, and in others, it is not. Avast says that the VPN in Secure Browser Pro is fully integrated, which is a good move.
Some vendors say they don't log sessions but then hand log data over to governments when pressured. Others go through a process of having themselves verified to show that they gather no logs. Avast does not seem to have gone through a third-party verification but does say it will not log data.
The question for users is, do they care if their sessions are logged? For most, the answer is going to be a shrug of the shoulders. Others will be more concerned over the implications of their browsing histories being revealed. In the case of Avast Secure Browser Pro, the company says no logging and no tracking. That's good news for those for whom security is important.
It would be nice to see Avast add the Secure Browser Pro to its Premium Security and Avast One product lines as an integral component.
One challenge for Avast will be getting support from SaaS vendors. Many flag smaller browsers, even those that are Chromium-based, as unsupported. The quicker Avast gets wide support from SaaS vendors, the faster the take-up of Secure Browser Pro is likely to be.