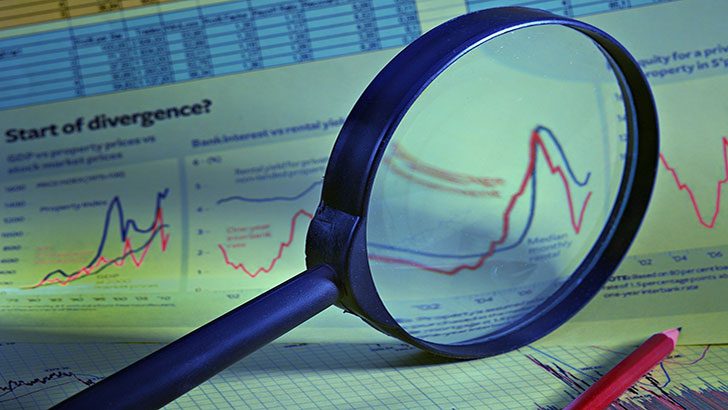 It's the end of the month again. Actually, it's already eight days past month-end, and you're chasing different departments for the information you would need to close the financial period. Your team is scrambling to hunt down revenue that was supposed to be recognized this month. What happened to that revenue?
Is it caught up in timesheets that haven't been submitted?
Is it hidden in sales opportunities that haven't had their close dates moved out yet?
If it won't come in this month, can you expect that revenue in a future period, or is it just gone?
Until you can answer these questions, you can't bill your customers. You won't know with any accuracy what will happen in upcoming financial periods. If this sounds anything like what you have to go through at the close of the month, you're not alone. Many finance and executive leaders in professional services firms have the same experience. Most would like to close out financial periods sooner, and with less stress.
There is no question that increasing the timeliness and accuracy of closing out financial periods directly impacts predictability, confidence, and ultimately, the sustainable growth of a business. As a finance leader, you must start by nailing down the behaviors that lead to revenue leakage.
Challenging the Unpredictable Behaviors that Lead to Delayed Period Close
One of the ways to reduce revenue leakage and improve the predictability and repeatability of financial period close is to recognize the behaviors that lead to unpredictable performance proactively. Often these include issues with scoping, reactive resourcing, and the lack of commercial delivery. If these behaviors can be caught before they have a financial impact, leaders can more confidently and predictably close each month.
In some firms, the information is located in several different places. Regardless of whether it is in unwieldy spreadsheets or software applications that don't talk to each other, it can lead to delays and unpredictability at month-end. Sometimes the information you require may not even be there when you go to fetch it. Timesheets may include errors or are incomplete. Expense claims are missing, invalid or ineligible. Finding and removing these errors is a time-consuming, manual task. If the information is there, often, it is out of date, as it is not uncommon for projects that were expected to close to be delayed. The issue here is the revenues associated with these pushed projects are still being recognized in the current financial period.
These complexities tend to compound — after all, you can't send out correct invoices until you have worked out what is due. Delays in billing contribute to cash flow problems. And if you spend too much of the next period wrangling the data from the last one, you have less time to look forward and deal with what is on the road ahead.
Consistently closing each financial period creates a metronome for the business. It marks a regular cadence where data is collected, checked, acted on and put away. Getting the processes and technology in place to enable your people to do this consistently creates more predictability for your business. It means financial data can flow swiftly into strategy and planning. That allows people to make better-informed decisions sooner.
Key Challenges for Finance Teams
Finance teams are often challenged with scrambling to collect data after the month has already ended. This issue is only further exacerbated because they don't have the tools or processes to take a proactive approach. Unless this changes, closing the financial period at the end of the month will always be a nightmare. Below are five issues that need to be resolved to improve the outcome.
1. Data is siloed
When different departments look after their own data, and it is not automatically shared, there will inevitably be a lot of room for disagreement. There are too many sources of the truth. The monthly management meeting is likely to be taken up with agreeing on a shared version of what actually happened in the period.
Often, to deal with this uncertainty and comply with rigorous accounting standards, the finance team forms the habit of erring on the side of caution by pushing out month end close. However, these delays can end up costing the business even more time and money.
2. Information needs chasing at the end of the month
Organizations often default to having the finance team scramble at the end of each month — simply because they know nothing different. Building a predictable and repeatable process around the close of each month requires effort from the entire organization. It is not something that finance can do on its own. All teams across the organization need to be committed, proactive, and aware of the importance of inputting financial data on time, accurately, and collaboratively. That's the only way to build a predictable, repeatable, and timely period close.
Getting buy-in across all teams is particularly difficult, as inputting financial data requires a great deal of concentrated, manual effort to complete. When data input is manual and requires too much administrative overhead, individuals don't have the time to chase up the data while tending to customers. If the process is streamlined and they understand how accurate financial data impacts the success of their customers, it becomes a more realistic, achievable, and prioritized exercise. If everything is left to the end of the month, the finance team then has to actively go out and gather the data before they can do their job.
3. Poor timesheet compliance
Timesheet compliance is a common issue in services businesses, mostly because individuals don't have a great understanding of just how important this action is to the predictability of the business as a whole. Filling out timesheets doesn't feel like a priority compared to their daily responsibilities. They also feel like they are being checked up on and regard it as a box-ticking exercise.
If this is the cultural attitude, even when the timesheets do get filled in, opportunities are missed to capture information that can be used operationally. For instance, it is key to the accuracy of the forecast to understand how much work it will take to complete an ongoing project. The initial prediction of the work and time required to close a project is often inaccurate, and shifts as the project progresses. Capturing this shift using timesheets is essential to make proactive decisions sooner — increasing the accuracy of revenue recognition and future forecasts.
4. Periods are left open for too long
If collecting the information required for period close is long and arduous, it can sometimes mean that it is completed after the month has ended. Some companies keep past period data open for weeks or months and then go in and adjust numbers whenever they track down missing bits of data.
That approach can work if the numbers are only used for historical accounting processes. But it makes it very difficult to flow the information into the operational data used to run the company. If revenue from three months ago is suddenly reduced, it will likely impact everything else in the system, including targets and forecasts. It makes it harder to take a forward-looking approach.
5. Revenue leaks are hard to spot in time
One of the main reasons for closing month-end is to reconcile the revenue forecast for the period with the reality. Professional services businesses often suffer from revenue leakage, and reducing this loss can be a powerful tool in improving profitability.
Revenue leakage is often fueled by unpredictable behaviors surrounding scoping, resourcing, and failing to account for the financial implications associated with shifts during the delivery phase. Failing to recognize — and proactively remedy — these unpredictable behaviors mean that leaks cannot be traced until after the month has already closed.
It is often only the painstaking process of getting all of this information together that reveals that the actual revenue due is different from what was predicted. Sometimes the position could be better than anticipated — a happy surprise. However, if the forecast had been correct, that extra revenue could have been invested. Conversely, if the process shows that revenue has leaked, it is too late to stop that from happening.
In the next part of this blog, I will discuss how to solve these challenges.
---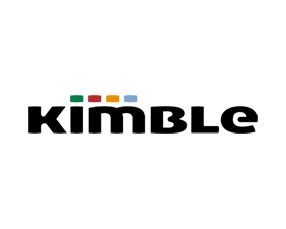 Kimble Applications helps professional service organizations run their project-based businesses better. Global leaders in consulting, software, and hi-tech such as NTT Data, Sage, and Canon use Kimble to optimize resource utilization, profitability, and business scalability. Kimble is the only leading software vendor that focuses exclusively on professional services automation (PSA), putting all its energy into innovating features and easy-to-use functionality that improve team collaboration and efficiency around the key services processes. Built to work seamlessly with CRM, Kimble drives a forward-looking focus and more timely decision making with intelligent insights and guidance.