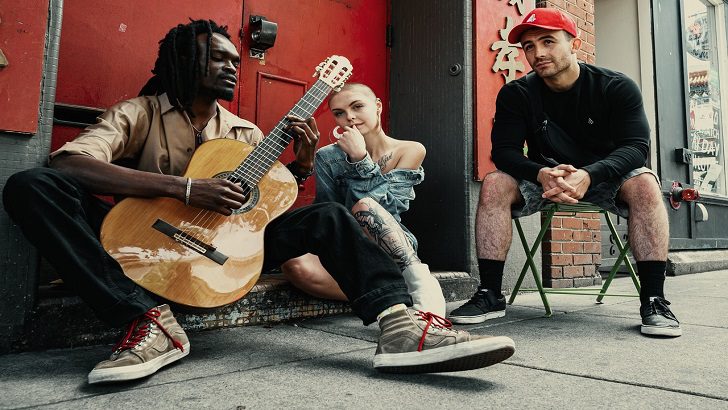 Retail and eCommerce highlights this week include: Commerce Canal launches low-cost US postal service shipping through fulfilment services partnership with OSM Worldwide. ShipStation continues to expand global offerings for its customers through a new partnership with Walmart Canada. Compass Group launches multi-million pound flagship training and development hub in West Midlands to train next generation of hospitality workers. Twitter has purchased social media app Sphere. Shopify unlocked new revenue opportunities for musicians with new partnership with Spotify.
Commerce Canal launches USPS shipment programme with OSM Worldwide
Commerce Canal, a New York eCommerce agency and Amazon marketplace manager has announced the launch of a fulfilment services partnership with OSM Worldwide. The partnership provides Commerce Canal's client portfolio of 150+ marketplace accounts with fulfilment services. Additionally, the ability to use OSM's USPS certified logistics program for economical and streamlined merchant fulfilled shipping and drop shipping. OSM's unique approach ensures fewer missorts, extensive tracking, faster delivery times and lower overall shipping rates for domestic eCommerce orders. The partnership has rolled out in the US for select Commerce Canal clients.
ShipStation announces Walmart Canada marketplace integration
ShipStation, the web-based eCommerce shipping solution, announced a new integration with Walmart Canada Marketplace. Approved ShipStation customers can now sell products on Walmart Canada Marketplace. The marketplace's existing merchants can now leverage ShipStation's platform to process their orders.
Walmart.ca is visited by more than 900,000 customers daily. Marketplace shoppers can choose from 28 million items from over 4,000 sellers. Third-party sellers maintain control over their businesses, including inventory, retail pricing, fulfilment, and customer care. By integrating ShipStation, sellers will be able to retrieve orders and product data from the marketplace and return tracking and shipping information to the order.
ShipStation customers that choose to sell with Walmart Canada Marketplace can add the marketplace directly to their ShipStation platform. They can then efficiently manage orders, shipping, and tracking for all their online stores in one place. The integration is available to ShipStation and Walmart Canada Marketplace sellers now.
Compass Group invests in driving social mobility with new industry academy
Compass Group UK&I has announced the launch of the Compass Group Academy, a multi-million-pound investment. The initiative is designed to develop much-needed skills in the hospitality industry. It has a focus on supporting young people from disadvantaged areas to build careers in the sector.
Combining outreach and learning with Compass' industry-wide reach, the launch of the Academy highlights Compass' ambition to do even more to improve social mobility in the UK. The physical and online hub will be based in the West Midlands and is due to open in 2023. It will train people in a range of disciplines, including hospitality, culinary and services, amid talent shortages across the industry. Being right at the centre of the UK, the Academy will target people in the UK's 'cold spots'. The parts of the country with the lowest prospects in education and employment. It aims to provide an opportunity to enter the world of work and develop a fulfilling career.
From early next year, Compass will begin measuring the social-economic background of its 40,000 employees. The plan is to provide support to help colleagues from all backgrounds progress and grow careers in the business. They will be able to track the impact of positive interventions through training and skills development.
To ensure the Academy achieves Compass' goal of improving social mobility in the UK, Compass has appointed Chris Moore as its Managing Director. Chris was previously Chief Executive of The Clink Charity, a not-for-profit that trains prisoners in front and back of house hospitality roles. The Academy will aim to train over 12,000 people a year. As well as training its own employees, a fifth of the academy will be dedicated to outreach.
The Midlands has some of the UK's highest deprivation gaps between neighbourhoods, according to the Office for National Statistics (ONS). Annual outreach events will be held to ensure the Academy effectively balances its learning programmes with benefits to the local community.
Twitter buys Sphere
Twitter has bought chat app Sphere in an effort to extend its Communities feature. Communities is a section within Twitter that users can sign up to. Members can then share tweets directly to their followers within the Community, creating their own rules and focus the conversation.
Community pages and timelines are viewable by any user publicly. The app focuses on community chats optimising engagement within groups.
So-called Zen Flows are at the core of this, highlighting the most relevant elements of group chats to members.
Like many startups, Sphere started with a very different mission. To help anyone find and share knowledge instantly through the creation of a "global brain". The company originally built a marketplace of paid experts from all around the world, connecting them through group chat. Then the company realised that some of the most helpful and knowledgeable conversations came from groups where members felt a strong sense of belonging to one another. This brought the company to the notice of Twitter who was looking to bolster its own Communities service.
Shopify and Spotify partnership to unlock revenues for musicians
Shopify announced a new partnership with Spotify, through which artists can showcase and sell products that expand beyond traditional merchants. The creator economy is estimated to be approximately 50 million strong, and reportedly worth over $100B. Through this new strategic partnership with Spotify, Shopify is giving artists the creative freedom to expand beyond music and traditional merch. Artists can build fully realised brands, backed by the best in audio streaming and commerce.
Using the Spotify channel, artists can introduce products to where listeners and fans are already engaging with their music. By connecting their Spotify for Artists accounts with their Shopify online stores, artists can sync their product catalogues. Additionally showcase products of their choice directly on their Spotify profiles, making it easy for fans to browse and purchase.
With Shopify, artist-entrepreneurs have access to an all-in-one commerce platform to manage their brands across multiple touchpoints. This includes social and entertainment channels and marketplaces and is one of the most popular audio streaming services in the world.
The channel is available to artists in 177 countries. It is also available to listeners in Canada, the US, the UK, Australia and New Zealand. New and existing artists can sign up for Shopify's Spotify channel using Spotify for Artists.