Visor has received $5 million in seed funding as it launches its connected spreadsheet solution for internal application building. General Catalyst Partners led the round. Bessemer Venture Partners, Craft Ventures, Converge Venture Partners, M13 Ventures, and angel investors, including Nat Friedman, CEO of Github, also participated.
The vendor claims Visor is the worlds most connected spreadsheet. Visor is not an overlay to Excel. It is a completely new product that is intrinsically connected to Jira, Salesforce, and Hubspot applications. Now launched, Visor is listed on the Atlassian Marketplace. The initial focus is to assist customers in building shareable product roadmaps using live Jira data. This is a re-imagining of the familiar spreadsheet user interface with a powerful graph database engine behind it.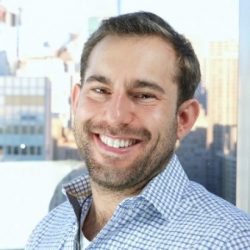 Customers can create interactive visualisations with a real-time, authenticated, secure link between Visor and Jira. These include Gantt and timeline views.
Michael Yaroshefsky, Founder and CEO, commented, "Spreadsheets offer the ultimate flexibility to build internal solutions, but they have a problem fitting into teams with many SaaS apps. Sync plugins are poor workarounds.
"To make rich data from other apps safely editable, we reimagined the whole spreadsheet experience. Visor gives anyone with spreadsheet skills the ability to create internal solutions without sacrificing accuracy or suffering with unreliable integrations."
Why General Catalyst Partners
Enterprise Times interviewed Yaroshefsky about the announcement. Visor was founded in 2016 halfway through Yaroshefsky's MBA course at Harvard Business School. It was there that he first worked with General CatalystCatalyst Partners. Yaroshefsky explained how it began saying.
"Larry Bohn, John Monagle, David Fialkow, and the entire General Catalyst team were there from day zero when I was still a student at Harvard Business School. I have fond memories of trudging through a Boston blizzard with John to conduct customer research that led to the company founding.
"General Catalyst has a rich history of scaling software companies, and we share a similar vision for the future of work being about empowerment. I am thrilled to have them as partners on our mission to democratize internal application building."
The full list of investors is impressive, and, subject to success, several of them are likely to continue investing in later stages. Larry Bohn, managing director at General Catalyst, noted, "Spreadsheets have emerged as one of the most powerful tools for managing many business operations, yet they are often underutilized.
"Michael and the team at Visor are building bridges that gap to create a low-code environment with deep integrations. It's impressive technology and we're excited to see them come to market to take on this massive opportunity."
That team is growing rapidly. At the start of the year, the team was three people. It has now doubled in size and will have doubled again within the next six months. Yaroshefsky plans to continue expansion through 2022. There are currently five open roles, including two internships. While the company is based in New York, it will consider remote workers for all current vacancies.
On Vision
On the website, Visor notes the vision as "To empower people of any skill level to accomplish more by effortlessly working with data from anywhere".
When asked, Yaroshefsky expanded on this by saying, "As digital natives increasingly comprise the workforce, they expect to be able to solve their own business problems using technology available to them.
"We call them solutioneers, given their pioneering use of technology to solve business problems. But as people and data are increasingly distributed — via siloed SaaS applications and the trend towards remote teams — it becomes difficult to bridge the gaps between them. 
"Our vision is for these solutioneers to leverage their knowledge of spreadsheets to build secure, powerful solutions to their business problems. The critical value provided by Visor is our product's rich, experiential integrations, which provide a more reliable and trustworthy experience for working with integrated data.
"The foundation of a spreadsheet UI makes the product approachable, but this is just the first of many ways in which our users will be able to interact with and share their information with Visor."
The solution
Enterprise Times asked Yaroshefsky about the technology behind the product. He answered, "A foundational component of Visor's architecture is our proprietary real-time graph database technology, which we call CloudStore.
"Built using Python, Django, and PostgreSQL, Visor's CloudStore technology provides incredible build velocity for our team. CloudStore's optimized syntax drastically reduces — by as much as 10x — the amount of code our team needs to write to deploy new features.
"Its detailed audit trails and version history provide peace of mind regarding the security and resiliency of customer data. We're really proud of this technology and are contemplating plans to expand its impact."
At the heart of Cloudstore is a real-time Graph Database that the Visor team built. It is optimised to support real-time web applications syncing between clients. The second layer of the architecture is a data lake that connects objects in the Graph database to objects pulled in from external sources such as Jira. The final layer is the application layer written in JavaScript and provides the client user interface.
What is different is how the layers interact continuously. The front end application deals with the US. Cloud store watches and triggers actions based on changes to data within the front end. This eliminates much of the code that a traditional application would use. Visor has a video explaining the technology in more detail.
The solution is SaaS-based, and Yaroshefsky partnered with AWS early on. He commented, "We're proud of our partnership with Amazon Web Services and the extraordinary services and resources they've provided us as a young company. They've offered a combination of financial support and learning resources that helped us build a product with world-class infrastructure that's secure for our customers and ready to scale to meet their needs."
Who is using it
While there are no reviews yet on the Atlassian Marketplace, possibly an oversight by Visor, Yaroshefsky claims, "Hundreds of companies from around the world have put Visor to the test. They come from a broad range of sectors ranging from aerospace engineering to real estate."
Who is Visor targeting?
"The customers who currently fit best with Visor are product managers, project managers, and business analysts. They come from a wide variety of markets and sectors. Yet, they share one common struggle: getting the flexibility they need to collaborate on their business data with various colleagues and stakeholders."
What are they using Visor for?
"Right now, we're deeply focused on just one main use case: product planning with Jira data. After importing their Jira project data, our customers add custom columns for sorting & filtering. They build beautiful Gantt charts and timeline views, which they share with their internal teams and external stakeholders. And then they keep them up-to-date, syncing changes back and forth with Jira. Visor is the type of product they're in multiple times per week — often daily — checking on statuses and sharing updates with their team.
"Even still, customers are finding incredibly clever ways to leverage Visor's flexibility, collaboration, and reliable integrations. Agencies are using Visor to appropriately manage how they share their internal plans with their clients. IT teams are using Visor to plan major multi-month global capital improvement projects.
"We've even seen pharmaceutical companies explore how Visor can help them manage the capacity of their laboratory equipment. One enterprising team even discovered that Visor's bulk copy and paste functionality allowed them to migrate data between Salesforce and HubSpot in a fraction of the time it would have taken with other solutions."
What will be interesting is seeing the use cases for both Hubspot and Salesforce. The latter especially when compared to Quip, which can create a similar spreadsheet experience, though with a very different technological approach.
How much is it?
There are currently three pricing tiers. Free, Pro and Team. The free tier enables a single workbook with limited sheets and items with up to 50 collaborators. The Pro tier, at $6, enables ten workbooks, and the Team tier enables an unlimited number of workbooks for $32. There is a presumption that the cost is per user per month, but this is not made clear on the pricing page. The final restriction is the number of App Syncs per month.
Correction
Since writing this article and at the same time as the announcement Visor has updated its pricing. It has also clarified the pricing model
Free : Remains free but for 2 workbooks

Pro : $9 per user per month for unlimited workbooks but some restrictions

Ultimate : $18 per user per month for unlimited workbooks, connections and integrations
There are still limits on Sync credits
On the future
Yaroshefsky intends to launch a Visor Visionaries product council in the coming months, at which point it will some of its customers. However, it already claims Doordash, Amazon and Samsung use the solution.
Enterprise Times also asked what success will look like in 6 months?
"Even though the product is incredibly capable right now, we are in the very earliest stages of building out our vision. Newly launched components of our product add value exponentially — each new integration and capability multiplies the values of the others.
"We're sharing our roadmap publicly right now on our Support HQ. We will consider ourselves successful over the coming months as we continue to deliver new capabilities that help our customers build more capable solutions."
Enterprise Times: Whats does this mean
Yaroshefsky is a serial entrepreneur and no stranger to the world of private equity, having worked as a senior analyst at Insight Venture Partners. Visor has a vision and a focus that is often lacking from many startups. However, as the solution evolves, it will likely compete with Appfire, which bought Software Plant. The SoftwarePlant applications have an overlap of Visor functionality. The difference is in the interface. In creating an Excel-like front end, could Visor find a substantial niche?
There is clearly a communication plan already in place for the next few months. It will be interesting to see what emerges from this intriguing startup.