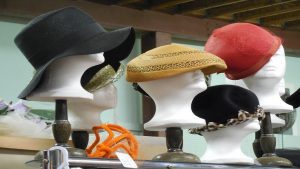 A Digital River and Avalara partnership eliminates the complexity of international taxes by providing a complete end-to-end solution. Salesforce and Auth0 have partnered to offer Salesforce Customer Identity Plus solution. AnalyticsIQ's individual-level B2B and B2C audiences rooted in cognitive psychology are easily accessible via a custom e-commerce storefront.
Brands can now access the Criteo Commerce Media Platform through MarinOne's cross-channel ad management platform. US B2B technology first half results surpass pre-pandemic revenue sales. Showpo has chosen Optimizely to power their experimentation programme going forward.
Digital River and Avalara team up for a tax management solution for global eCommerce
Digital River has announced its partnership with Avalara, a provider of cloud-based tax compliance automation for businesses of all sizes. The partnership creates a complete global tax management solution to eliminate the complexity of international taxes. In addition, it further simplify and accelerate cross-border eCommerce expansion.
By combining Digital River's tax professionals and APIs with Avalara's world-class tax automation technology, brands gain a complete end-to-end solution. This enables them to scale globally without worrying about the complex tax liabilities and regulations of local and regional markets.
Through this partnership, Digital River and Avalara provide a better customer experience by providing accurate landed cost information to shoppers. Avalara calculates and applies taxes and item classification codes. Digital River's Global Seller Services interfaces with global logistics providers and manages the back-office functions. This includes registrations, tax filings, remittance, audits, compliance, and exemption certificates.
Together, Digital River and Avalara support brands to enter new global markets quickly and confidently. The companies say by protecting them from costly penalties that can result from non-compliance.
This solution is now available for Digital River customers and covers regulations in 175+ markets.
Salesforce Customer Identity Plus helps eliminate identity silos customer identity
Salesforce and Auth0, a leading authentication and authorization platform, have partnered to offer Salesforce Customer Identity Plus. The solution enables companies to manage and consolidate customer identities across all apps regardless if they are built on Salesforce, through either a low or pro-code approach.
Salesforce says its Customer Identity Plus helps bridge identity silos so companies can maintain a single identity for the entire customer journey. This is across sales, service, marketing and more. With a single view of each customer, companies can personalise digital interactions and build deeper relationships with customers and partners.
The solution includes a SDKs and dozens of pre-built connectors for quickly building fully-customised, frictionless user login and registration experiences. Customer Identity Plus also provides the flexibility needed to integrate apps with low-code or with pro-code for more complex cases. Salesforce says the solution is easy to configure and deploy, allowing customers to go into production faster than ever.
Analytics IQ launches data shop on Narrative's data streaming platform
AnalyticsIQ, a predictive analytics innovator and marketing data creator has launched a new eCommerce store for audience data. The store is built with Narrative's new Data Shops enables companies to spin up a branded data shop.  The shop lets data users find, purchase, and leverage a variety of proprietary data assets via a familiar eCommerce experience.
AnalyticsIQ blends cognitive psychology with data science to create data attributes you can't get anywhere else. From demographics and affluence categories to psychological drivers and purchase drivers to firmographics and employee-level insights. Brands rely on AnalyticsIQ data to fuel better analytics and personalized experiences across channels.
AnalyticsIQ's individual-level B2B and B2C audiences will now be packaged, sold, and delivered through a branded Data Shops storefront. The company says it makes it fast and easy for customers to gain access to the data they need.
Marin Software integrates with Criteo's Commerce Media Platform to expand eCommerce advertising
Marin Software, a provider of digital marketing software for advertisers and agencies, announced an integration with Criteo's Commerce Media Platform. The integration will allow brands to easily manage and optimise both Criteo Marketing Solution and Retail Media campaigns. It will cover everthing from display advertisements on the open web to promoted products on leading retailer websites—all within the MarinOne platform. Marin helped advertisers manage and optimise $40bn in digital advertising spend across paid search, social and eCommerce advertising since 2007.
Criteo will now offer Marin customers access to elements of its Commerce Media Platform. They can activate and measure their advertising campaigns against the world's largest set of commerce data.
The self-serve MarinOne platform unifies commerce advertising with paid search and paid social campaigns. At the same time simplifying reporting and management of advertising campaigns across channels. Automated Insights help advertisers identify opportunities to deliver growth and improve their return on the investment. Sophisticated bidding tools help advertisers plan, pace and optimise their campaigns to hit their targets.
With the addition of elements of Criteo's Commerce Media Platform, MarinOne's customers have a more complete growth solution. This is across search, social and eCommerce advertising.
US B2B technology channel sales up 9% in first half 2021, reports NPD
US B2B technology channel revenue grew 9% year over year during the first-half of 2021, surpassing $50 billion in sales. This is according to The NPD Group's B2B Distributor Track and Reseller Tracking Services. These results are also up 4% from pre-pandemic levels in first half 2019.
In the first half of the year, many businesses announced plans to keep employees in remote or hybrid work models. As a result, software continues to be a catalyst for growth as companies look to bolster their security capabilities in support of these work models. Through June, security software dollar sales increased 8% year-over-year, making up 26% of all software sales in the channel. Storage and data protection software also saw strong growth up 8%.
First half hardware revenue rose 10%, driven by categories such as notebook PCs, up 35%, and printers, up 22%. Some purchases are continuing to be dictated by work-from-home needs. The research saw categories that could indicate preparations for returning to the office begin to recover as well. This revenue growth is also due to increasing average sales prices because of rising shipping costs and component shortages.
Showpo chooses optimizely to reach new heights in experimentation
Showpo has chosen Optimizely to support their experimentation programme going forward. It is one of Australia's large online fashion retailers and has a vision to be "her go-to place to shop".
With over 4 million followers across social media, Showpo has become a highly influential brand. The company sells an abundance of products including clothing, accessories, footwear and beauty products. Showpo is growing rapidly around the world, a clear outcome of their customer-obsessed approach.
Showpo is prioritising the ramp up of their experimentation programme and has selected Optimizely as their trusted partner. With a target of dedicating 20-25% of developer resources each week to experimentation, Showpo is confident that Optimizely will help them deliver outstanding results.
Showpo has looked to Optimizely to uncover the exact experiences their customers want. To better serve their customers across every step of the digital experience in every region and with every segment. With Showpo customers all over the world, Optimizely can also help to enable country-based customisations. The company expects it to improve the experience for those shopping both near and far.
Showpo has created a testing roadmap with which they'll use Optimizely to execute and deliver on the experiments. Their biggest priorities include personalization, segmentation, funnel optimization and experimenting in international markets. Optimizely is working with a large number of retailers in Australia including THE ICONIC, Country Road Group and Kmart.