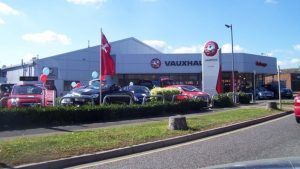 Inchcape is undertaking a major digital transformation program using RISE with SAP on Google Cloud. Inchcape is is a British multinational automotive distribution, retail and services company. It operates in more than 35 countries and has faced a major change in the automotive market in recent years. The pandemic has been a catalyst for change driving sales online and through new channels. Inchcape realised that it needed to digitally transform its operations to meet its customers' new and emerging needs.
Mark Dearnley, Chief Digital Officer at Inchcape, commented, "The way people buy cars has fundamentally changed over the last 18 months, so it's key that we're evolving in line with consumer expectations.
"Globally, car manufacturers rely on us to understand what cars people are buying and how they buy them, and at the heart of responding to that is data. Being able to harness RISE with SAP to capture these insights, build our cloud capability, improve employee experience, and deliver a service that is in line with what buyers want is absolutely crucial."
Dearnley highlighted two specific challenges in a recent podcast with SAP UKI Managing Director Michiel Verhoeven. First is the changing ways in which customers want to buy cars. They use an omnichannel approach, hybrid, physical and virtual. The second change is the cars themselves. The move to the electrification of vehicles changes how cars are marketed and maintained.
Moving to RISE
The SAP relationship goes back years, though it has not always been perfect. Dearnley commented, "At times its been a great relationship and at times it has been a little more fractious."
With the growing importance of data, Dearnly now sees the relationship as critical. He added, "If we are going to manage our global logistics and we are going to manage our global financials and going forward we are going to manage the life of all the 15,000 Inchcapers around the world using SAP then SAP is absolutely at the heart of us having a future proof and successful business."
Inchcape was coming to the end of an outsourcing agreement. RISE was launched around the same time that Inchcape was deciding how it would move to the cloud. It made the decision to go forward with RISE, moving onto Google Cloud. The decision was simple for Dearnley as it meant that Inchcape would no longer be responsible for running SAP solutions.
Dearnley added: "We can take what we have. Upgrade it all to the latest releases. Put all the security wrap around it, all the disaster recovery around it, all the resilience around it, and you do that for us. And we just pay you in the way that we do with many other software vendors to run that as a service is just fantastic."
Starting with SuccessFactors
One of the first decisions made was to deploy SAP SuccessFactors to its 15,000 employees. That project began with a focus on its core people data. It will deploy the solution for managers and offer self-service capabilities to Inchcapers. It will deploy recruitment, talent management and compensation. The second phase will see Inchcape deploy the payroll module to replace its existing solution.
Once deployed, Inchcape hopes to recognise individuals better. To motivate and support their development to maximise performance. It also hopes the solution will enable them to make better recruitment decisions. This, it believes, will attract and recruit a diverse workforce.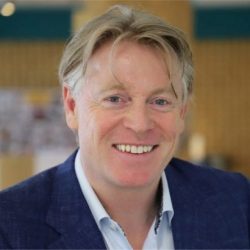 Michiel Verhoeven, Managing Director SAP UK & Ireland, added: "Given the rapidly changing economic environment, businesses need to optimise business and operational models and innovate to be successful in the future.
"The automotive market is at an important crossroads as it is primed to take advantage of the digitalisation that is happening across industries. Inchcape is setting off on an exciting cloud journey, one where it can expect to significantly reduce tech infrastructure maintenance and operating costs, and improve financial efficiency and employee experience, globally. SAP is the right partner to support Inchcape's mission to move to the cloud."
Google Cloud
This is also a welcome boost for Google Cloud. Dominik Wee, Managing Director Global Automotive, Manufacturing and Energy at Google Cloud, said, "The global pandemic has accelerated the digital transformations of many businesses. To remain a leader in the automotive market, Inchcape is accelerating the migration of SAP workloads to the cloud to gain greater agility, elasticity, uptime, and benefits from greater data insight and analytics capabilities.
"Technical services from RISE, as well as migration services from Google Cloud and our partners, will help to eliminate technical barriers to cloud migration providing Inchcape with a foundation to digitally transform services. We're committed to providing a smooth path to the cloud for SAP and RISE customers, and we will continue to invest in infrastructure capabilities and services for them."
There is no indication why Inchcape selected GCP as its RISE hosting partner.
Enterprise Times: What does this mean
SAP needs to convince more customers, with which it has a chequered history, to make a similar decision. Dearnley's view of SAP is not isolated. Many see the relationship as more fractious than perfect.
RISE can provide a way forward provided two conditions are met. The timing must be right, and leaders need to put aside their historical challenges with SAP. It provides a means by which customers can move to a modern platform. It retains the best bits of their SAP ecosystem and enables them to future proof their software architecture. RISE provides a future-proofed platform that is agile. It will also allow customers to meet future challenges without the headaches of upgrades and infrastructure.
Dearnley summarised the benefits saying, "RISE is the thing that shows, for the first time in a number of years, that SAP has really understood what we the customers need."