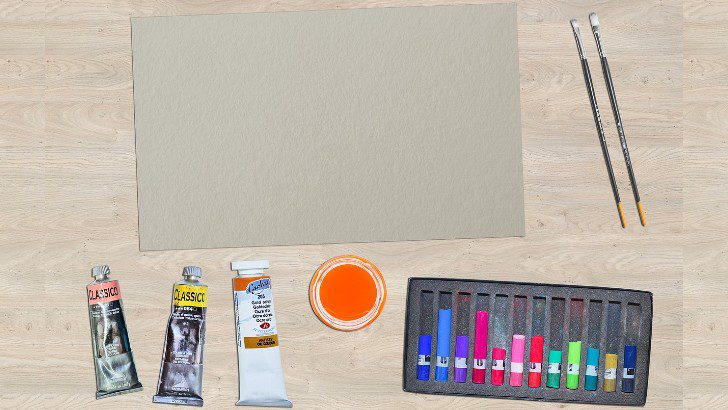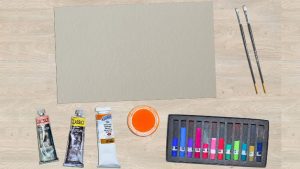 Zoho has launched Zoho Canvas, a design studio that will enable customers to personalise their CRM experience for their organisation and market. The new product does what website design applications have done for years but for Zoho CRM. Canvas is a design rather than a development tool that allows businesses to create unique user interfaces for each role or individual. They can create these without requiring IT support or a developer.
Sridhar Iyengar, Managing Director, Zoho Europe, commented, "A lot of CRM software already offers an abundance of personalisation for customer experiences, but the same is not true for employee experiences. As a result, everyone's using the same system and paying the productivity tax for no reason.
"Imagine a reality where the system is tailor-made for each employee's role. That is true all-around personalisation, and that's what we're bringing to market with Canvas. We believe it's a more natural solution to the challenge of software adoption. Our ultimate aim is for businesses to create enterprise-wide software experiences with consumer-grade simplicity."
How it works
Zoho Canvas went into a limited beta at the beginning of the year. Users can drag and drop entities from the Canvas menu onto a screen. These can include data fields or blocks of fields called components such as business cards which include multiple fields. Users can also edit components to change their layout and design. There is an ability to integrate with Zia, the Zoho AI companion within Zoho CRM. Users can also add actions to forms such as view, edit, schedule meetings, print, or run macros.
Canvas features include:
A Drag and Drop Editor that facilitates designing without needing to write a single line of code
A Template Gallery with several templates to uses for certain industries and roles for users to select and amend
Users can create industry and role relevant views aligned to their organizational culture
Customers can also share Canvas creations over self-service portals and create a better experience for vendors, stakeholders, and more
Companies can assign different Canvas views based on roles, responsibilities, and teams in their company
Canvas also houses a wide range of formatting options to edit the finer details of a view and can load styles dynamically based on conditions
Each screen can have multiple tabs and include product information and customer data, enabling users to switch tabs rapidly during a conversation. Some basic layouts are included below for different use cases.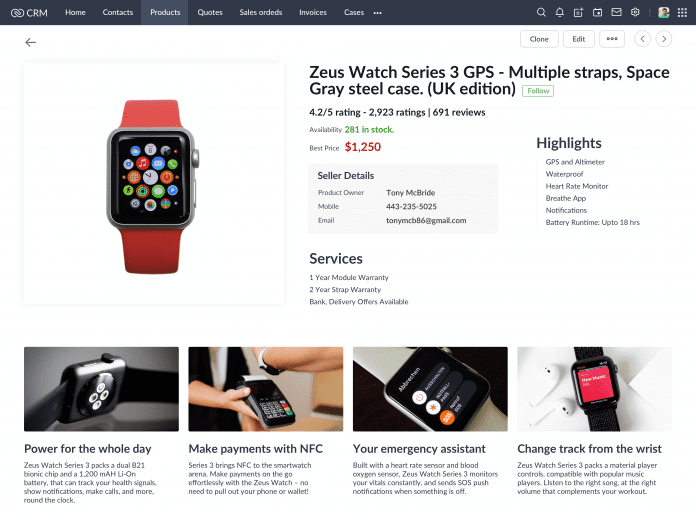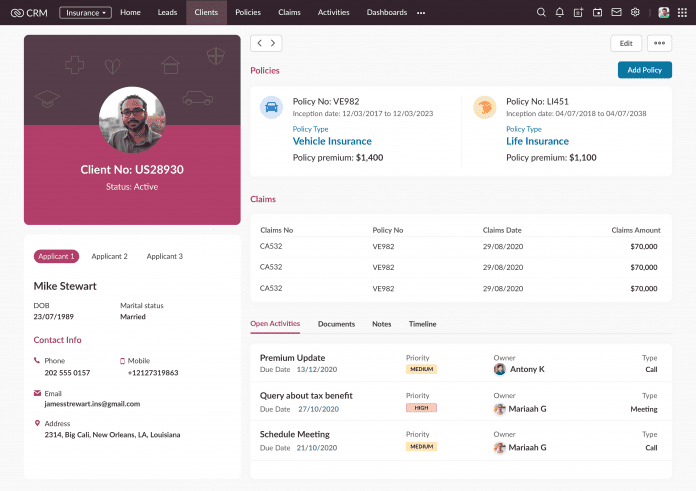 Early adopters are positive.
Canvas offers a simple interface that is easy to use, and organisations can quickly build customisations. Early adopters seem to agree. Darren Burn, Group CEO at OutOfOffice.com, commented, "Once we started using Canvas in our Zoho CRM account, we were able to get the most important data onto the top part of the screen.
"Canvas ensures that the most relevant customer information is prominent for our team, and allowed us to make our dashboards more visual for them. What I really like about this feature is the ability to be in control of our business processes with a cleaner CRM interface. There is no longer a one-size-fits-all approach for every business and Canvas from Zoho CRM offers just the flexibility we need!"
Enterprise Times: What does this mean
Zoho is delivering the ability for customers to create their own CRM user interface. The simplicity of its design studio means that business users, though more likely the administrators, can create personalisations for their teams and users.
There are some questions about Canvas. Does it support version control? What about the release cycle? Is this intended for end-users, or should administrators control how the software is used? Salesforce has something similar with its Lightning experience, but it is not as simple to use Zoho Canvas.
Does this take CRM solutions to a completely new level?  Paul Greenberg, Founder, Managing Principal of The 56 Group, LLC, commented: "An organisation's customer experience can be impacted by the employees' experience and the tools they use. High platform complexity and low adoption can affect employee engagement and drive down the ROI of CRM implementations.
"This is a universal problem. A simple no-code approach to help companies build their own software experiences is one of the more elegant solutions to that universal problem. It can greatly help drive platform adoption and create success for the organisation."
Adoption is key. Zoho Canvas can become a key component, though not the only one, to improve that adoption rate. Zoho will want to convince organisations to consider Zoho CRM, now including Zoho Canvas. If they can do that, then the future looks good for Zoho.
Importantly Zoho Canvas is available across all editions of Zoho CRM at no additional cost.  This new pricing strategy from Zoho is not new. It relaunched Zoho Invoice as a free product earlier this year. In the future, Zoho expects to roll out Zoho Canvas to other applications bringing an unprecedented level of customisation to many of the markets its application compete in.