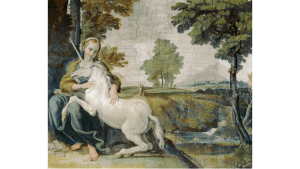 Mythical Unicorns only allowed young virgins to capture them. FloQast is a modern Unicorn that has a different approach. Following its recent Series D Funding round, it is looking to attract a huge number of new people. There are currently 54 open positions on its careers page. In conjunction with these new jobs, it also launched the FloQast Employee Choice program. This initiative shows clearly the choice that FloQast offers employees of where they will work when they join the company.
A new approach
Adey Tadesse-Heath, Director of Human Resources at FloQast, explains saying,  "The goal of FloQast Employee Choice is to give our teams the opportunity to thrive by working how they work best. What's important is how employees work, not where they work, so it only makes sense to implement a flexible policy that gives each individual FloQaster the best possible chance at success."
In a post-pandemic world, FloQast employees will have the choice whether they wish to work in an office (where available), at home or a combination of both. The intent is to ensure that FloQast can attract talent from wherever they are located. As Tadesse-Hearth says in a recent blog, "LA will always be a part of our identity, but this is an opportunity to recruit the best and brightest across the nation. It also offers us an opportunity to grow our company culture by introducing a new diverse set of perspectives, regardless of their physical location."
FloQast has put some location restrictions on some positions, which is sensible. However, while some openings are limited to office locations, some are not. For example, it is looking for implementation consultants experienced in Accounting Technology. Two positions are available nears its office locations in Columbus, Ohio and Los Angeles, and a third is open to anyone in the United States. The sales positions are located all over the US, presumably, to get the regional coverage it is looking for. However, it is looking to attract software engineering candidates from anywhere in the US. There are also four open positions in London, England. As a newly opened office, it clearly feels it needs to build a culture in the new location with the new team at least able to meet up sometimes.
Employee first thinking
Getting the right talent for any business is important, looking after that talent once it has joined equally so. FloQast has a good record in that respect having recently won three awards for best places to work including Inc. Magazine's Best Workplaces for 2021, the Los Angeles Business Journal and Built In LA. At the time FloQast highlighted three strengths of its culture:
World-class benefits: Employees receive 100% paid healthcare, free access to online therapy, 12 weeks of paid parental leave, unlimited vacation, and mental health days during months without paid holidays.
Unique career opportunities: The company takes its "by accountants, for accountants" mantra seriously by attracting accounting professionals and giving them new career opportunities within the tech industry.
Unmatched camaraderie: A wide variety of fun and engaging social events [mainly remote during the pandemic] and an employee donation matching program contribute to distinguished company culture filled with highly engaged teams.
This new initiative builds on those and provides four additional benefits, according to FloQast:
Flexibility, autonomy and peace of mind
Unprecedented ways to contribute to FloQast's company culture
Compensation that's dependent on skill, not geography
Working alongside top-level talent as the company seeks to hire the best of the best, regardless of location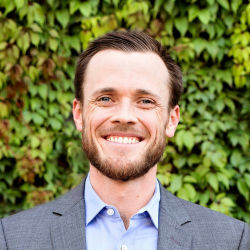 Mike Whitmire, CEO and co-founder of FloQast, noted, "Our employees have always been what differentiates FloQast, and that will continue to be the case as we move through this next period of rapid growth. It takes a world-class roster of teammates to build a startup into a unicorn, and adding to our proven team of winners will help us maintain our trajectory for years to come."
Enterprise Times: What does this mean
Bluntly, FloQast is hiring. It is hiring in large numbers across the business. It has also carefully thought about where it can allow people to work. This is not the ultimate flexibility for potential employees. For example, it is not looking for employees to work from any country or even the same time zone. Would FloQast consider a Canadian software engineer? One challenge is that it might create a taxable presence in that nation, increasing costs exponentially.
However, by hiring from anywhere in the United States, it can cast a wider net for its talent. Importantly, and this is where the decision gets interesting, it will compensate on the skill, not geography. Does this mean that a software engineer living in San Francisco is unlikely to apply?
The cost of living varies enormously across different locations in the US. The approach to hybrid working may balance some of these salaries over time. However, it may also rule out some candidates because of where they live. It will be interesting to see how this pans out over the coming months. Not just in the United States but elsewhere.
On the issue of diversity FloQast not only has an open approach stating it operates a "fair and unbiased recruitment procedures allowing all applicants an equal opportunity for employment, free from discrimination on the basis of religion, race, sex, age, sexual orientation, disability, color, ethnic or national origin, or any other classification as may be protected by applicable law."