BigCommerce has announced it has extended its European presence from the UK, into the Netherlands, France and Italy. BigCommerce says merchants will have access to an enterprise-grade ecommerce platform built to sell on a local and global scale. This latest growth phase comes almost a year since the company's IPO in August 2020. It has been three years since BigCommerce first put down roots in EMEA with an office in London in 2018.
The rise of European eCommerce markets
The coronavirus pandemic has accelerated the shift to eCommerce and led to significant growth of eCommerce markets within the Eurozone. In the UK, France, Italy and the Netherlands, the volume of eCommerce sales is growing year on year. It is estimated European eCommerce sales are expected to total $530.7m by the end of this year alone.
BigCommerce's expansion will create new opportunities in France, Italy and the Netherlands to work directly with merchants in the region. Merchants will be able to use the BigCommerce platform to manage their store in their local language. It helps create a fully localised website experience for their shoppers, with their local payment methods and currencies.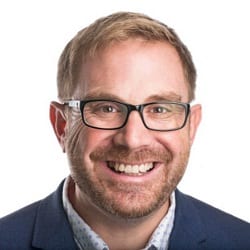 Commenting on the expansion, BigCommerce VP and GM EMEA, Jim Herbert, said "BigCommerce supports more than 60,000 merchants worldwide. This latest phase of our EMEA expansion underpins our ongoing commitment to the region and retailers within it. Our presence in France, Italy and the Netherlands will enable us to provide tailored programmes and services. Such services will be specific to our customers and partners across Europe.
"Since our EMEA launch, we helped retailers of all sizes enhance their digital presence and boost sales through our platform. We have also established a strong local partner network both across Europe and within its respective markets. To ensure merchants have the freedom to work with technology and agency partners that best fit their specific business needs."
An established EMEA base
BigCommerce has already built an established customer base in each region. The company has recognised brands such as La Bouche Rouge, Nippon Shoten and Agent 00Spas in France. La Perla, Pro-Bolt and riCompro in Italy. Homey's Tools for Life, Heating World and Barts Parts in the Netherlands. All these companies already use BigCommerce's platform to boost visibility and sales.
Jim Herbert concludes, "Our Open SaaS platform provides users with a flexible and auto-scaling solution. This offers agility within a platform designed to grow alongside their business, coupled with our extensive local partner network. BigCommerce will provide the right combination of support to allow merchants to build and establish their online presence locally, with local partners. In turn this will support those retailers to enhance the ecommerce offering for their end customers."
Enterprise Times: What this means for business?
According to Checkout.com's research, 74% of European consumers planning to continue online shopping habits as lockdowns lift. Therefore the boom in eCommerce is set to continue. Brands and retailers will be looking for reliable, flexible, cloud-based eCommerce platforms that are tailorable to their local market. BigCommerce meets all those requirements. The company will now offer language, payment and content support to help local merchants compete in this increasingly digital-first economy.
Needless to say, the company will expand into other European markets, most notably in Germany, Spain and Scandinavia. The funds generated from its IPO last year has enabled this international growth. In addition to the growth of its eco-system of new partnerships with third parties and development of its B2B edition. Hopefully, the company will not take its eyes off the prize. And continue to invest in the platform with enhancements to support the customer experience during the buying cycle.