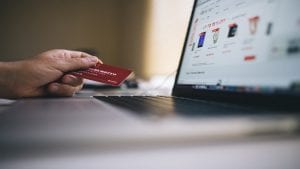 New research released by Checkout.com is a 'wake-up call' for online retailers. The report predicts the shift towards online shopping, accelerated by the pandemic, is here to stay.
The study reveals that across Europe, 74% of consumers have no intention to significantly reduce their online shopping. Now that they can revisit the high street. Ecommerce retail leaders agree as 75% believe the future of shopping is solely online. The data comes from a new report, The New State Of Retail, from cloud-based global payment solutions provider Checkout.com.
Progressive eCommerce leaders take advantage
In 2020, lockdowns across the world accelerated the shift towards online retail. Merchants rushed to pivot online, investing in new infrastructure and logistics to meet spikes in consumer demand. The study shows that, as the shift towards online retail continues, eCommerce leaders recognise the importance of staying agile. 97% say to remain relevant, resilient and profitable, they have to evolve their business models within the next 18 months.
The eCommerce boom in Europe has triggered a surge in cross-border shopping, which the report indicates is here to stay. This represents an opportunity for foreign merchants to enter the market. The report suggests the winners in retail will be defined by their ability to capture Europe's key growth markets.
Merchants are taking action to ensure they keep pace with the changing retail landscape.
25% say they are creating new local fulfilment centres to meet demand.
50% have responded to increased cross-border demand since the start of the crisis by expanding the range of payment methods.
Yet, 60% of eCommerce merchants feel they still don't have the payment insights needed to drive better performance.
The new wave of consumer demands for digital payments
Online shopping is now ubiquitous across European households. Consumers are increasingly seeking new ways of paying online and using financial services to empower themselves. This includes using new solutions for credit, budgeting, or security. The report reveals that the growing demand for new and emerging digital payments is set to soar.
31% of British respondents plan to purchase with buy now and pay later in the next 12 months.
80% of European consumers intend to use a digital wallet. The options cited included Apple Pay, Google Pay or PayPal in the next 12 months. 40% plan to do so regularly.
The New State of Retail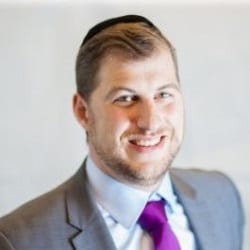 Moshe Winegarten, Senior Vice President at Checkout.com, said: "As lockdowns ease. Analysts have predicted that eCommerce revenues are set to drop as consumers head back to the high street. But our research reveals that's not the case. Ecommerce will continue to accelerate, testing online retailers along the way. But the savviest of retailers will capitalise on this opportunity, riding the wave of accelerated eCommerce adoption in Europe. Supporting consumer willingness to try emerging payment methods."
Winegarten added, "The past 18 months have demonstrated the need for businesses to remain agile, adapting business models. Implementing new payment methods and meeting new regulatory requirements will be important. Checkout.com has been developed with performance and speed in mind. Our modular payments platform is ideal for retail merchants looking to integrate better payment solutions seamlessly."
The New State of Retail report explores numerous additional topics, including the growing surge in cross-border shopping, the uptick in subscription models, and the social commerce boom, an exciting way for merchants to tap into new pools and potential customers and increase revenues.
The report, in exploring the growing appetite for digital payments across the UK and Europe, also reveals that:
60% of eCommerce consumers will abandon their cart if they cannot pay with their preferred payment method
30% of European consumers plan to use Biometric payments, and 9% plan to do so regularly.
43% of European consumers plan to pay using QR codes, and 11% plan to do so regularly.
37% of consumers say that increased online shopping has made their lives easier and more secure.
Methodology
The research was conducted amongst 10,000 European consumers and 550 senior executives at Europe's top eCommerce retail organisations. The consumer survey spans ages 18 to 75+ years across the UK, Republic of Ireland, France, Belgium. The Netherlands, Germany, Austria, Switzerland, Portugal, Italy, Spain, Greece, Poland, Denmark, Sweden and Norway. The research was conducted with the Financial Times Longitude in April 2021.
Enterprise Times: What this means for business?
This is quite a substantial report from Checkout.com The report suggests a new wave of digital payments is underway. Underpinned by the growing consumer demand for digital wallets, QR codes, and crypto. The other key point from the research is the cross-border sales data. The report suggests a surge in online shopping has introduced millions of European to products, not available in their neighbourhood. However, these products are easily accessible to them nonetheless. As stores reopen consumers will find themselves stuck to the world of choice that exists in cross-border eCommerce retail. And this revenue potential is set to grow for retailers who keep up. For retailers and online merchants with global ambitions, this report is well worth a read.