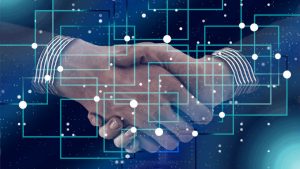 iCIMS has reaffirmed its partnership with Microsoft in an announcement that referred to the recent improvements announced in its Spring release.  Michael Wilczak, chief strategy officer at iCIMS, commented: "We've had a strong relationship with Microsoft for years, from serving as their talent acquisition platform of record to developing award-winning integrations to Microsoft Teams and Microsoft Dynamics 365, to deliver on our vision to transform talent experiences and offer a more unified, end-to-end experience for HR teams.
"Building and managing a talent pipeline requires seamless integration between multiple products, and we are proud of our newest innovations with Microsoft as we pave the way for our joint customers who are tasked with building teams for the future."
That integration with Teams was launched in the Winter 2020 release and was enhanced in Spring 21. The integration between iCIMS Talent Cloud and Microsoft Dynamics 365 is a near real-time bidirectional data synchronization that ensures data from iCIMS is updated within Dynamics 365 and vice versa.
Whether it is information relating to existing candidates, internal transfers or rehires, the integration ensures that the data is up to date. It achieves this using APIs.
As of the Spring release, iCIMS for Microsoft Dynamics 365 Human Resources is only available in the US. The announcement does not appear to give an update on availability elsewhere.
Muhammad Alam, corporate vice president of Dynamics 365 at Microsoft said: "iCIMS continues to be a strong, innovative partner. Together, we are creating new experiences for talent leaders and candidates around the world. We are constantly delivering new capabilities that empower enterprises to better navigate their evolving business needs – and the newest enhancements to our integration enables them to seamlessly scale their workforce at a rapid pace in this dynamic ecosystem."
Is this more than just product integration?
Enterprise Times asked iCIMs some questions around the announcement that shed little new light on the relationship. However, almost certainly, the iCIMs virtual conference in November, INSPIRE, will provide more information about the latest product roadmap for both iCIMS and this integration. The relationship is more than just a product integration; Microsoft uses iCIMS Talent Cloud internally to attract, engage, hire and advance their talent.
Enterprise Times asked if there is a joint marketing effort to target Microsoft Dynamics365 customers?
"As strategic partners, Microsoft and iCIMS will be working together closely to drive awareness around the value iCIMS delivers to Microsoft customers."
Microsoft is not yet listed as a partner for the INSPIRE conference. Other strategic partners, ADP (Silver) and UKG (Gold) have already committed. Perhaps that will change.
What is next on the roadmap to improve the API integrations? The iCIMS spokesperson replied:
"We will continue to build upon our existing integrations into the Microsoft product suite (Teams, Dynamics) while continuing to grow our ecosystem and developing API integrations into additional strategic partners."
Enterprise Times: What does this mean
While this is an announcement with little substance, it infers that iCIMS remains an important Microsoft partner. In some ways, the release raises more questions than it answers. Will Microsoft sponsor INSPIRE? What are the other Microsoft products will iCIMS integrate into? Which other strategic partners will see further strengthened integrations announced at INSPIRE.
iCIMS sits between LinkedIn and Dynamics365. Whilst iCIMS also integrates with other professional network platforms and other HCM vendors, could it become a target for Microsoft? The announcement raises the question of why is the announcement being made now? It could be that iCIMS wanted Microsoft to provide a quote for the Spring release. It could be a sign of something else.