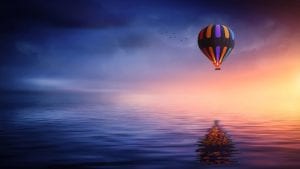 Process engineering specialist Briggs of Burton has selected RISE with SAP and will work with Sapphire Systems to deploy the solution, including SAP S/4HANA. Briggs has had an outstanding two years, doubling turnover and has just opened a Global Technical Centre transforming its HQ. Founded over 285 years ago, it now has over 200 staff located in China, the UK and the US.
It also has ambitious growth plans aiming to increase turnover to £100 million by 2024. To achieve that, it is investing in technology, specifically, SAP RISE to help transform the business. SAP RISE was announced earlier this year by Christian Klein. It is a digital transformation service powered by SAP Software and delivered by partners. Briggs is the first company in the UK to sign up for a RISE transformation program. The go-live is targeted for the end of the year after around a seven-month deployment.
The challenge
Hitherto Briggs had used a legacy system based on MTMS. Enterprise Times asked Briggs why they decided to transform the organisation digitally.
Nathan Beddoe, finance director at Briggs of Burton, replied: "The decision was made in March. Our ambitious growth targets and the need to get real-time reporting and efficiencies to proactively manage the business was the main driver. It also allows us to move away from a system at its end of life which has limited support resulting in serious business continuity concerns, as well as the opportunity to eliminate to a large extent, knowledge islands developed over the years that impacts recruitment, staff development and increases costs."
Briggs considered other options, as Beddoe added, saying: "NetSuite was also considered, but ultimately a wider group perspective prevailed."
Briggs was acquired in 2016 by CIMC Enric Tanks, and Process B.V. CIMC partnered with SAP in 2017. It seems likely that the decision, as Beddoe infers, was made at a group level. Briggs required a solution that would deliver access to the latest technologies and deliver on the promise of intelligent manufacturing. It also needed to maximise visibility across the organisation, providing transparency and a single view of all data to provide in-depth reporting.
The project
After go-live, the system will initially support 139 users. At the core of the project is SAP S/4 HANA Cloud (essentials). Briggs will work with Sapphire Systems, a Gold SAP partner, to complete the project. It will include the implementation of S/4 HANA in a single integrated solution. Sapphire will assist with the integrations of SAP Concur, Lucanet (for financial consolidation) and SAP Ariba.
The RISE transformation will include the connection to the SAP Ariba network. This will deliver Briggs access to the worlds largest B2B market place. Ariba will help automate transactions and reduce the manual effort previously required for business commerce, proposals, contracts, invoices and payments. Not only with this save time, costs, it could also open up new opportunities.
On the selection of Sapphire Systems as the implementation partner, Beddoe commented, "A true consulting partner and trusted advisor, Sapphire Systems helped us to review all of SAP's platforms in granular detail, drawing upon the team's extensive experience of SAP deployments, to ensure we opted for the best fit for our future business requirements.
"They paid close attention to understand all our specific needs and nuances, both those specific to our business and those of our parent company in China and worked closely with us to scope out the best, most efficient platform for digital transformation, and indeed the best methodology to support our journey.
"As well as helping us to create a robust business case from which to help secure buy-in from stakeholders across the organisation, they guided us fully on the best path to seeing maximum value from our investment in SAP S/4HANA Cloud."
Enterprise Times: What does this mean
RISE has been a success for SAP, helping to accelerate its cloud growth to its highest level for five years. Briggs is the first in the UK to take advantage of the RISE Program that enables an organisation to transform their business rather than merely updating an ageing ERP. It will not be the last.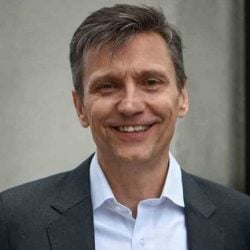 Ian Caswell, CEO, Sapphire Systems, commented: "Briggs of Burton is a great example of a company embracing a true cloud mindset to future proof its ERP and scale to support long term growth. Having worked closely with Briggs' team to review and analyse the respective capabilities of each SAP solutions with Sapphire, the team opted for S/4HANA Cloud on the basis of its breadth, depth and scale, and because it incorporates AI and machine learning."
The key is now delivering on the promise. Will Beddoe have the same view in seven months? What efficiencies and competitive advantages will Briggs have obtained, and will Briggs be willing to share information about the project?
More wins are likely, both for SAP and for Sapphire Systems. Michiel Verhoeven, managing director for UK and Ireland, SAP commented: "RISE with SAP is designed to help organisations who face challenges in migrating from on-premise legacy ERP systems to SAP S/4HANA Cloud, through simplifying, focusing and supporting transformation to a truly intelligent enterprise.
"Garnering customer input and feedback was vital in the development of RISE, to understanding precisely what customers really need to drive transformation within their businesses, and we are delighted that Briggs of Burton has capitalised on RISE to embrace its own transformational journey with SAP S/4HANA Cloud at the helm."