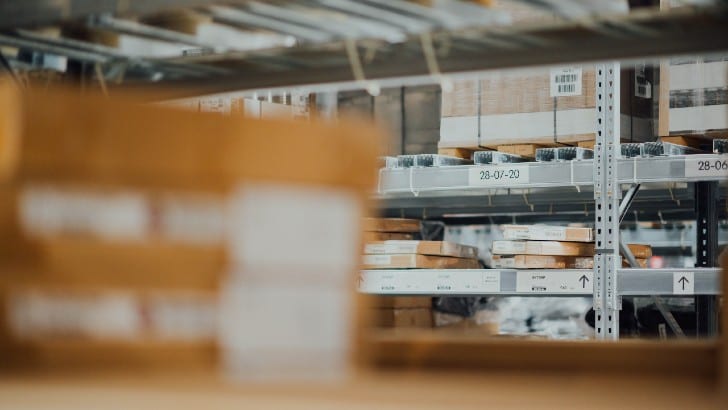 Stellar Value Chain Solutions is a logistics company focused on bringing Value Chain Disruption to the Indian supply chain landscape. It has selected Infor Warehouse Management Systems (WMS) to increase warehouse management efficiency and rapidly scale the organisation through the solutions' ability to configure and create additional warehouse entities rapidly.
What makes the selection slightly unusual is that Stellar Value Chain Solutions is also implementing Oracle Fusion with EY's assistance. Rather than focus on the solutions from a single platform, it has chosen to take advantage of the Infor integration platform, ION, and its best-in-class warehouse management solution. This growing desire for hybrid landscapes is allowing Infor to penetrate new markets. Stellar Value Chain Solutions also takes advantage of Zoho Creator, the low-code platform from Zoho within its software architecture.
Anshuman Singh, Chairman, and MD, Stellar Value Chain Solutions, commented: "At Stellar Value Chain Solutions, we have successfully initiated a tech-driven supply chain transformation across the country by setting up modern distribution centres following global best practices. Leveraging Infor's supply chain management excellence and futuristic warehouse management solutions, we have taken the transformation to the next level by rolling out a cloud-based enterprise-class Infor Warehouse Management Systems (WMS) in India.
"This cutting-edge supply chain solution is scalable and flexible which requires minimal reconfiguration to integrate with the clients' tech platform. It helps us offer our diversified clientele superior real-time visibility, customised services and data-driven consumer insights. Our world-class tech-enabled supply chain solution will help our clients achieve incremental growth."
What will Infor WMS bring?
Infor WMS combines advanced warehousing functionality and enables automated 3PL billing and warehouse planning within a single, synchronized solution. It includes the ability to manage both resources and inventory within the solution. This delivers the agility and flexibility that logistics organisations need today to deal with the constant change and disruption they face. Furthermore, advanced planning enables organisations to mitigate foreseeable risks
Over the last few years, Stellar Value Chain Solutions has built a platform to disrupt India's logistics business and potentially beyond. Chinar Deshpande describes this as "Today, the entire business runs on a connected ecosystem with live feeds of all operations in control room, video conferencing platform allowing key business leaders to stay connected with group teams as well as travelling stars of Business Development Teams. The company uses network modelling tools and extensive Technology applications as well as Global Expertise and Knowledge to design best in class Solutions combined with world-class Infrastructure, Processes and Automation to deliver end-to-end SCM Services."
The business also serves customers across several industries, including fashion, lifestyle and retail, FMCG, consumer durables, and automotive. Customers include well-known brands such as Tata Motors, VIP luggage, Kohler, Wildcraft, Urban Ladder, Flipkart, and Amazon. This diversity is a challenge that is known to Infor and key to procuring Infor WMS.
Singh added: "The enterprise-class solution is adaptive to industry-specific functionalities.  Infor ION offers a flexible and easy interface between clients' tech platforms and our cloud-based supply chain service. The best part of the cloud-based technology is that the majority of the process can be implemented remotely. The tech-enabled system makes scaling up the operations as per the demand growth easier."
Enterprise Times: What does this mean
This is a significant win for Infor at one of the largest Indian Logistics companies. It is also notable that Stellar Value Chain Solutions selected Infor ahead of Oracle as it is already deploying that solution.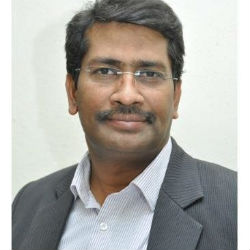 Ranga Pothula, general manager, India business unit and senior vice president, global delivery services at Infor, commented: "Digitization is a fundamental reality for businesses today. Infor is proud to be a strategic partner of Stellar Value Chain Solutions business transformation journey to help bring disruptive change to the Indian supply chain landscape. We have the deep industry experience to understand the complexities and unique technology requirements of this dynamic and fast-evolving industry.
"Infor's purpose-built industry-specific solutions in the cloud will deliver to businesses unprecedented visibility into inventory, orders, equipment, and people to enrich service levels, increase product velocity and ensure support for multichannel operations."
That cross-industry industry expertise and functionality appears key to the decision. Will Stellar Value Chain Solutions also connect up with Infor Nexus, the Infor Supply Chain Network? It is the logical next step as it would give the company visibility outside its warehouses of its shipments.