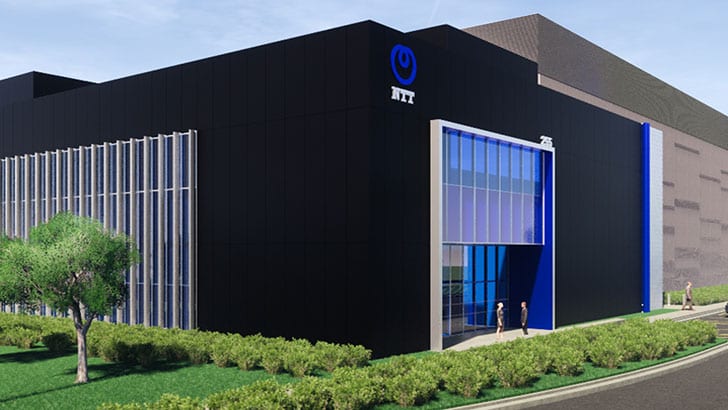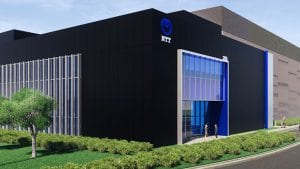 NTT ltd has announced two new data centers for 2021. The two 36 megawatt data centers are located in Chicago, IL and Hillsboro, OR. They will be followed later this year by data centers in Silicon Valley and Ashburn, VA. The company also plans to break ground on a new data center in Phoenix due to come online in 2022.
Chicago, Silicon Valley and Phoenix are new campus locations for NTT Ltd. The two builds are the first of several facilities at each location. The company is planning a multi-year build-out of facilities at all these locations. This announcement expands NTT Ltd's US data center footprint to six locations, with more planned for 2022 and beyond.
NTT Ltd.'s CEO for the Global Data Centers division in the Americas, Doug Adams, said: "2021 is going to be a year like no other for our division and opening these two new data centers is just the beginning. Not only will we continue to expand both the Hillsboro and Chicago campuses, but we're also looking forward to our new Silicon Valley campus, expansion in Ashburn, as well as breaking ground in Phoenix. These efforts underline our commitment to put our clients at the center and bring data center services to key data center markets across the Americas."
NTT Ltd expands capacity to meet customer demand
18 months ago. NTT brought together several of its independent operating units into a single global entity. It was the first step in consolidating its trading companies into a single worldwide entity. Part of the strategy was to cross-sell services from the different businesses as the company grew. That is now beginning to deliver benefits which is shown by the need for greater data center space.
Growing the NTT Ltd data center business puts the company in direct competition with NTT Data, another NTT business. However, NTT has yet to publicly commit to buying back all the outstanding shares in NTT Data. Without that, it cannot integrate into NTT Ltd. As such, the company needs to continue to expand its data center footprint worldwide.
The US is not the only place that the company is putting in new capacity. It expects to open new facilities in Indonesia, Germany, the UK and Spain. Some of these will also contain innovation centers where the company can bring customers to demonstrate the capability of its full-stack offering.
It will be interesting to see how many of these new facilities also contain Security Operation Centers (SOCs). The company has been refocusing its MSSP business globally, and part of that has meant some consolidation over the past 18 months. However, as it continues to grow, it may need to deploy more security teams to support a growing customer base.
What will these two new data centers offer?
This is the first of two 36 megawatt data centers in Chicago. It is partitioned into 6 vaults, each of which has 6 megawatts of power. It makes them ideal for hyperscale customers. With a 19-acre parcel of land, there is room for more than one additional data center. Therefore, much will depend on customer take-up to see if NTT Ltd will announce a third facility at this site.
Of interest to many customers will be that the facility is taking advantage of green energy. The company also claims that it is capable of free cooling for part of the year. However, there are no details on what type of cooling it has installed. Is it free-air cooling, freshwater cooling or something else?
The data center at Hillsboro is an extension of the existing facility. It will bring Hillsboro's total capacity to 1 million sq feet and 126MW of power when complete. It will also be connected to the trans-Pacific fiber network giving it a direct link to Tokyo.
Like Chicago, Hillsboro is boasting green credentials. It has achieved the Level 3 risk assessment from the Cleaner Air Oregon program. That is important as it is the only data center to achieve this to date. It also offers customers 100% renewable energy packages if they want them. The likelihood is that most, if not all, will adopt these.
Enterprise Times: What does this mean
The integration of its business units has been the primary focus of NTT Ltd since the merger was announced. Now it seems to be moving to the next phase of its plans. Many of the key players in that original merger have either moved on or are planning to. That clears the decks for an expansion of the business to deliver new services and capabilities.
With at least eight new data centers due in 2021 and the company already planning for 2022, there is now a coherency about the NTT Ltd business plan. This is more than just talk about integration and cross-selling, it is delivering on it. The question now is, what about the remaining companies in the NTT Group? Is this enough capacity to bring them across wholesale, or will the company need to build substantially more capacity in the next few years?