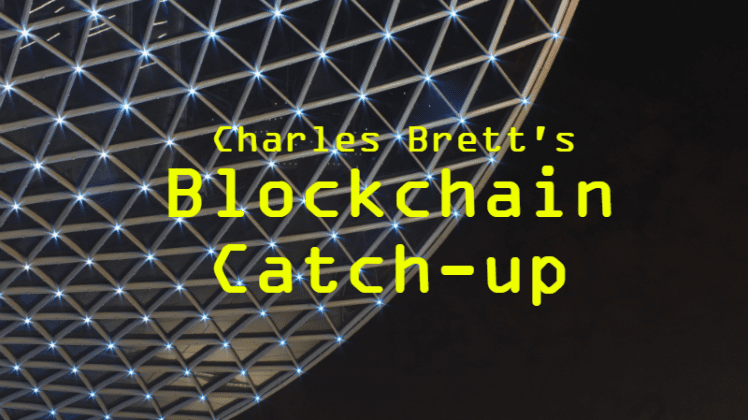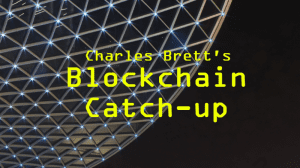 This is a Charles Brett's start-of-the-week Enterprise Times 'blockchain catch-up' Week 4. Necessarily it is idiosyncratic and selective.
It is not intended to be comprehensive but does seek to highlight 'Quick Takes' on specific developments as well interesting pieces to read, a listing of some (not all) announcements/press releases and pointers to upcoming events.
Quick Takes – Charles Brett's Blockchain Catch-up Week 4
Ready, steady, go? – Results of the third BIS survey on central bank digital currency
This Bank for International Settlements Report describes the results of a survey carried out among more than 60 central banks in late 2020 about their engagement in CBDC work, their motivations and their intentions regarding CBDC issuance. Central banks also provided views on possible legal frameworks for CBDCs and their assessment of the use of cryptocurrencies and stablecoins in their jurisdictions.
Central banks are moving towards more advanced stages of CBDC engagement, progressing from conceptual research to experimentation:
about 60% of central banks (up from 42% in 2019) are conducting experiments or proofs-of-concept
14% are moving forward to development and pilot arrangements.
Quick Take: This is essential reading for those with an interest in CBDCs, how central banks might deploy them and their possible (if not imminent) impact. In addition to a pithy summary of what is a CBDC, there are many useful tables and diagrams, particularly those relating to contrasting motivations between wholesale and retail banking reasons for interest.
As the BIS concludes "Interest and work on CBDCs is global, but motivations for their potential issuance are shaped by local circumstances. Financial inclusion remains a key motivation across Emerging Markets and Developing Economies and a top priority for CBDC development. In Advanced Economies, the perceived need for issuance is generally lower and the main areas of interest are related to the efficiency and safety of payments. Precautions to ensure the general public's continued access to central bank money – related to the gradual decline of cash for transactions – is a recurring theme."
AllianceBlock connects to London Stock Exchange Group's Partner Platform
AllianceBlock offers a compliant decentralised capital market. It has signed an agreement to join the London Stock Exchange Group's (LSEG) Partner Platform. The proclaimed objective is to provide institutional members with the ability to have direct market access to AllianceBlock. The Partner Platform should enable AllianceBlock to provide innovative applications and services to financial markets.
Quick Take: the AllianceBlock Protocol is a decentralised, blockchain-agnostic layer 2 that automates the process of converting any digital or crypto asset into a bankable product. According to its white paper, it aims to offer a comprehensive and layered architecture to facilitate cross-border transactions in capital markets in a completely regulated and compliant manner.
It provides a framework to digitise all forms of assets in seamless compliance with the regulations in effect. "It builds on Distributed Ledger Technologies to achieve transparency in data governance, security in transactions and compliance (sic) to regulations." By linking up with the LSEG, AllianceBlock expands its reach into more traditional finance. Interesting.
7 pieces to read – Charles Brett's Blockchain Catch-up Week 3
Selected announcements/press releases – Charles Brett's Blockchain Catch-up Week 4
Selected upcoming events