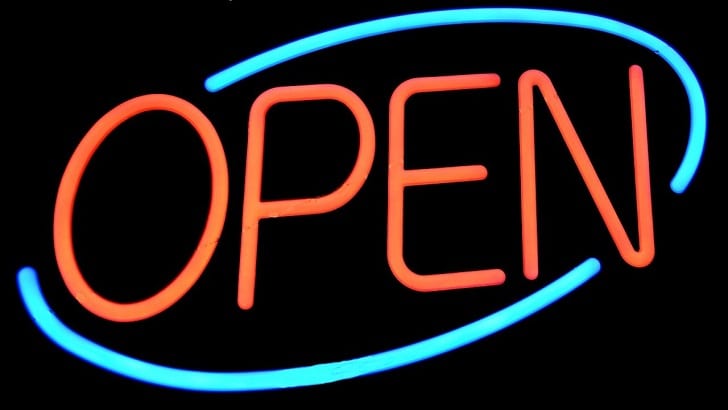 Retail and eCommerce highlights this week include: The fusion of the Bloomreach Digital Experience Platform and Exponea's Customer Data and Experience Platform is set to transform commerce. A survey by Centrify suggests, 58% of UK business decision makers admitted security remains the biggest barrier to public cloud adoption in their organisations. Global eCommerce platform Kooomo highlights the new platform updates that will help retailers achieve eCommerce success in 2021. A new partnership to deliver technology supporting LedgerEdge's next-generation ecosystem for corporate bond trading. Episerver has rebranded to Optimizely following its acquisition of the business last year. Michael Stars selected CGS BlueCherry Enterprise suite to increase speed to market.
Bloomreach buys Exponea
Bloomreach, a commerce experience provider has acquired Exponea, a Customer Data and Experience Platform (CDXP). An investment of $150 million from Sixth Street Growth in Bloomreach has helped to fuel the ongoing growth of its digital commerce experience platform.
Bloomreach's eCommerce search and content services combined with Exponea's customer data platform and marketing automation will create an integrated product and customer data platform. This combination accelerates the speed of execution for businesses to create, personalise, and optimise commerce experiences. In addition to accelerating revenue growth for both B2C and B2B brands.
The combination of Bloomreach and Exponea will deliver the only commerce experience platform that unifies the full spectrum of customer and product data for Bloomreach's real-time, AI-based recommendations, and actions. The platform allow clients to drive purchases and loyalty. Furthermore, Exponea's infrastructure ensures that current and future customers can securely access and manage this powerful combination of data.
UK businesses cite security concern as barrier to public cloud adoption
58% of UK business decision makers admitted security remains the biggest barrier to public cloud adoption in their organisations. This is the major headline according to new research from Centrify, a provider of modern privileged access management (PAM) solutions.
The research, conducted by Censuswide in a survey of 200 business decision makers in large and medium-sized UK enterprises. The research revealed 35% of organisations who have adopted cloud are less than 80% confident that it is completely secure.
When questioned about security weaknesses in their companies, 45% of decision makers agreed that it is the increasing amount of machine identities and service accounts, such as those used by servers and applications, that are becoming the largest exposure point for their organisation. The survey revealed 28% companies have been targeted by a cloud hacking attempt since the start of the COVID-19 pandemic.
Most worryingly, despite continued requirements on enterprises for digital transformation and rapid innovation. 31% of business decision makers admitted their development teams are more interested in getting around security than building it into the DevOps pipeline. This poses a potentially grim cyber security outlook for 2021.
Kooomo announces platform updates to improve the eCommerce solution
Kooomo, has announced further updates to its platform. The company have now added Sequra to the back end of Kooomo. This payment method allows customers to make purchases in instalments. It can be added to an online store by the merchant and can be offered depending on the country of purchase. Customers can choose between different payment plans, and can return items, cancel subsequent payments and be refunded.
Kooomo has implemented Channable to maximise the sales channels available to its clients. Channable, allows businesses to import products, modify data and send the modified product data to a wide variety of channels. These channels include advertising networks, affiliate networks, comparison shopping engines and more.
Core B2B booking system has been implemented to allow customers to request a callback via a merchant's website. This is ready to deploy for Kooomo clients on request. It was created for B2B merchants who may need to discuss items like queries. However, it can be implemented for B2C in the same way. Kooomo has also updated its coding to add the latest version of Google Analytics GA4. GA4 makes it easier to track both mobile and web properties. Retailers can automatically collect data from their site on scrolling, outbound clicks, video engagement, file downloads, and more.
LedgerEdge selects Yaala Labs as global technology partner
LedgerEdge, an ecosystem for corporate bond trading has selected Yaala Labs, a provider of cloud-native capital markets infrastructure, to support its technology delivery. The partnership will enable LedgerEdge to launch a global corporate bond trading venue built on distributed ledger technology. The platform is expected to go live in the second half of 2021.
LedgerEdge was founded in 2020 to create a new ecosystem where participants can trade with conviction and clarity. It addresses the core liquidity problem in the $41 trillion corporate bond market.
The partnership will deliver scalable digital ledger technology solution that aims to unlock liquidity in the corporate bond market. The solution includes a distributed order book and smart search functionality. This will enable users to conditionally see and share liquidity and will support a fundamentally better trading experience.
LedgerEdge's distributed order book will be supported by Corda Enterprise, a distributed ledger technology platform provider. The platform enables businesses to transact directly and in strict privacy with one another using smart contracts. Yaala Labs will create a tailor-made solution for LedgerEdge using Corda Enterprise and P8, its cloud-native and blockchain-enabled exchange platform.
Episerver rebrands to Optimizely after acquisition
Episerver has rebranded to Optimizely following its acquisition of the business last year. Rooted as an customer-centric digital experience platform (DXP) and Experimentation leader, the new brand reflects the endless innovation potential of digital experiences. It takes a data-driven, digital-first approach to drive forward the company's mission: to empower people to unlock digital potential – unleashing them to create and optimise excellent experiences that result in outsized outcomes.
Supporting this vision through best-in-class technology, Optimizely has launched Optimisation-as-a-Service. This new offering combines targeting, testing and recommendations. It brings together solutions from Optimizely Web and Episerver Content Recommendations. Partners like Perficient, Rightpoint and Kin + Carta across the globe are expanding their practices to offer optimisation. Over the course of 2021 Optimizely will launch content-as-as-service, the first fully headless DXP and revolutionary authoring and editing capabilities.
Bringing together capabilities for data, content, commerce and optimisation, Optimizely supports brands to unlock behaviour-based decision-making, confident creation and outsized outcomes. Optimizely now offers a comprehensive combination of user and site level data, tied with omni-channel experimentation insights. This gives marketers, merchandisers and developers the advanced analytics needed to understand trends in each experience. As well as how to continually optimise it.
Michael Stars selects CGS BlueCherry Enterprise Suite to increase speed to market
CGS, has announced that Michael Stars, the apparel and lifestyle company, selected BlueCherry Enterprise Suite of cloud-based solutions. The contract includes BlueCherry Merchandise Planning, Enterprise Resource Planning (ERP), BlueCherry Next Product Lifecycle Management (PLM) and BlueCherry B2B and B2C eCommerce API. The BlueCherry suite provides end-to-end capabilities for apparel, footwear and consumer lifestyle brands.
Michael Stars is a Los Angeles-based apparel and lifestyle retail company that offers women's and men's fashion. The company conducted a comprehensive review of supply chain management providers to support growth across its B2C and B2B channels.
The CGS BlueCherry suite of cloud solutions will support Michael Stars' current and future business. BlueCherry enterprise will handle the brand's manufacturing process from garment dye, to cut and sew through wholesale and eCommerce channel support.
The CGS BlueCherry Enterprise Suite provides clients with comprehensive digital supply chain management solutions. It available both in the cloud and on-premises, to drive fundamental business processes. The platform focuses on the needs of high-growth organisations operating in consumer lifestyle products, retail and apparel. BlueCherry is a unified platform that provides supply chain visibility with the latest digital technologies. The solution addresses the needs of the end-to-end supply chain, from planning and product development to manufacturing and sales.