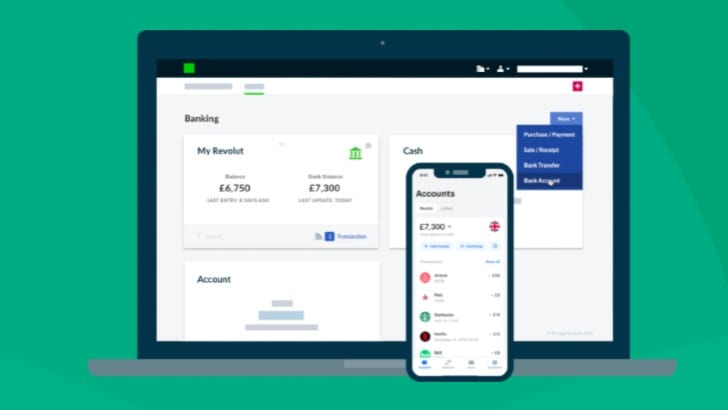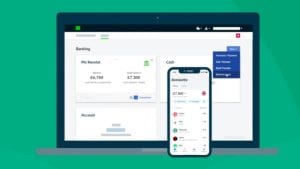 Sage has integrated Sage Accounting with Revolut to enable small businesses to take advantage of the fintech's innovative spend analytics platform. Leveraging open banking Revolut delivers money transfer and spend management functionality to a mobile device. The integration with Sage will enable joint customers to not only better understand their financial transactions but will reduce the administration that bank reconciliation often presents.
According to Sage, small businesses spent around 15 working days on re-keying payments, reconciling their business accounts and correcting errors. The integration with Revolut means that transactions from banks connected to Revolut will flow through to Sage Accounting are matched against existing accounting entries in seconds. The user merely confirming the match rather than having to enter the data, locate the correct transaction and reconcile it.
This also means that the Sage Accounting cash flow statement is more accurate than ever before. Business leaders can therefore manage their business better and spend more time running it rather than administrating it.
Neal Watkins, EVP Small Business Segment, Sage commented: "Never have businesses needed time relief more. Nobody started a business to reconcile their books every month. Small businesses will no longer need to process receipts and bank statements manually. 
"In 2020 the average business has spent three working weeks on such tasks. That's unacceptable when there is cloud technology that automates repetitive manual tasks so that the nation's small business can spend time on surviving, growing and thriving. Hence why this collaboration with Revolut is so important; we look forward to supporting our joint customers and helping them operate more seamlessly."
Revolut growing fast
Revolut is one of the fastest-growing Fintech companies in Europe with over 500,000 business customers. It is also available in the US and most recently became available in Japan.
This latest announcement by Sage sees it added to a growing list of integrations that Revolut already has. Revolut lists that it can automate accounting for Xero, Freeagent and QuickBooks, it should now add Sage to that list. Users are also able to integrate the platform to Zapier and Slack if they wish.
David Dinwiddie, Product Associate, Revolut Business commented: "We believe in openness, transparency and innovation in the business financial space, which this collaboration is built on. We are delighted to work with Sage in this way, allowing our joint customers to seamlessly and safely pass transaction data into Sage, helping them operate more efficiently and effectively."
Dinwiddie also revealed in a blog that Revolut customers signing up for Sage Accounting will benefit from 4 free months for Sage Accounting Standard. There are already joint customers benefiting from the integration. Roisin Culligan, Brew Box Coffee Ltd and Sage customer commented: "Sage Accounting and Revolut work together perfectly. I save 10 hours of manual time every week as Accounting automatically imports and sorts my transactions. This allows us to focus on growing our small business and spending valuable time with our community and speaking to our customers."
Enterprise Times: What does this mean
This combination of solutions enables small businesses to realise some of the promises that open banking offers. While Sage is a little later than its competitors to complete the integration, the benefits go both ways.
Revolut started its business managing transactions for individuals. It has now brought the functionality to small businesses. Small business owners need to keep on top of their finances more than ever before, and this combination enables that.
Are solutions such as Revolut are applicable to larger organisations? Can the Revolut app scale up with the layers of user permissions required to integrate to Sage Intacct? The latter is an interesting thought. Regardless, medium-sized businesses are increasingly envious of some of the automation functionality that smaller companies can leverage.