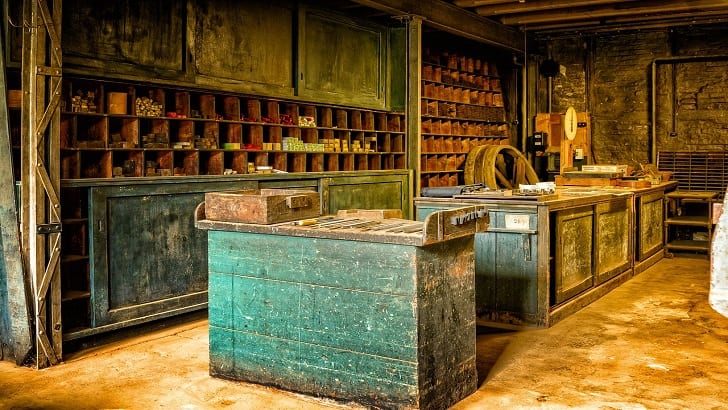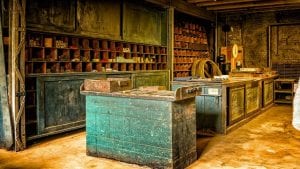 Retail and eCommerce highlights this week include: Nutanix's partnership with Microsoft Azure, Pattern acquires Enlisted Design to create industry-first eCommerce solution led by data and design. Launch of latest innovation in travel and leisure experiences, Pypestream integrates with Conviva, providing OTT brands with AI-powered, customer experience. AI platform Capacity, unites workload processes with a robust no-code feature.
Nutanix forms Partnership with Microsoft Azure
Nutanix has announced a new partnership with Microsoft. The partnership will enable both companies to deliver a hybrid solution with seamless application, data, and license mobility. The deal incorporates a unified management across on-premises and Azure environments, using Nutanix Clusters on Azure.
As a result of the partnership, Nutanix and Microsoft will deliver Nutanix Clusters on Azure. Both companies will focus on extending Nutanix hybrid cloud infrastructure to Azure. The collaboration will include the development of Nutanix-ready nodes on Azure to support Nutanix Clusters and services. Customers running workloads on Nutanix Clusters on Azure will benefit from Azure Hybrid Benefit. In addition, they will benefit from extended security updates to improve cost, security, and efficiency.
Microsoft and Nutanix will collaborate to offer customers seamless sales and support experiences. Nutanix and Microsoft will also enable managing servers, containers, and data services on Nutanix HCI, on-premises or in Azure, through the Azure Arc control plane. This integration will allow customers to extend key Azure services to their Nutanix environment, including running Azure Arc servers, Azure Arc containers, and Azure Arc data services, adopting Azure cloud practices on-premises, and extending Azure security anywhere.
Pattern acquires Enlisted Design to support data and design led-eCommerce solution
Pattern, an eCommerce platform has bought Enlisted Design, an award-winning, industrial design, packaging, branding and digital design agency. The announcement follows the recent closing of Pattern's inaugural round of outside funding—a $52M investment.
With the acquisition of Enlisted Design, Pattern combines data and design to build brands and products people love. This new offering will give Pattern's brand partners a consistent leadership advantage and the ability to further differentiate themselves in an often crowded marketplace by providing an ecommerce experience to truly rival that of the traditional in-person brick and mortar store.
Enlisted Design has created game designs for brands like Nestlé, Arlo, Samsung and many more—including multiple existing Pattern partners. The industry-leading firm has also won multiple awards, such as Fast Company's Design Company of the Year Finalist, Red Dot's Worldwide Industrial Design Award, Wired Magazine's Editor's Choice and more.
Travel experience technology launches by hosting Notting Hill Carnival 2020
Let's GoDo is the latest innovation in online travel and leisure. The platform connects travellers with unique, local experiences, worldwide. Hosting both virtual and real experiences, it invites individuals to take part in authentic, local experiences. This allows people to witness first-hand the culture, local hot spots and leisure activities beyond the travel guides that connect consumers and travellers with unique local experiences, worldwide.
Let's GoDo officially launched with hosting the online version of the iconic Notting Hill Carnival: Access All Areas. For the first time in its 54 year history, the Notting Hill Carnival had moved entirely online. This opened the event to a global audience that shared one of the world's greatest cultural events. Visitors registered with letsgodo.com to watch exclusively the ground-breaking experience of the Carnival online. The event was streamed for free over four separate channels hosted by LetsGoDo.com. The three-day spectacle of music and sound systems, dancing and performances, food and drink was brought to visitors on the website.
Pypestream Announces Integration With Conviva
Pypestream, a customer experience automation platform with all-in-one cloud messaging and conversational AI, announces its integration with Conviva. The company is a global streaming media intelligence.
The joint offering delivers proactive customer experiences within digital conversational experiences. This is done through notifications, eliminating the need for customers to reactively call or email a call centre. Sling TV uses the feature to provide customers with smart self-service solutions and always-on conversational brand experiences.
According to customer experience industry data, 68% of consumers say proactive customer service increases brand perception and affinity. With Pypestream's proactive, OTT customer experience integration, Conviva triggers Pypestream to send a notification to the user experiencing viewability issues. This eliminates call centre outreach, and reactive customer service initiatives. Streaming video and OTT brands solve troubleshooting concerns without the need for human intervention through automation capabilities and conversational AI. With Pypestream's pre-built conversation designs and AI training data, streaming video and OTT brands can manage subscription changes, technical troubleshooting, and account management.
This announcement follows Pypestream's market-first integration with DocuSign and the introduction of its Conversational Ads product.
Capacity introduces Workflows to boost productivity
Capacity, a new kind of helpdesk, powered by artificial intelligence is introducing Workflows, a no-code offering.
On average, it takes 23 minutes to refocus on a task after one distraction. When teams are toggling between chats and project management tools, those distractions have a significant impact on productivity. Workflows combines chat, support automation, and application integration into one seamless solution to help teams manage workloads and everyday processes more efficiently.
There are unlimited combinations of tasks Workflows can manage internally and externally, and among departments. Workflows have an immediate impact on an organisation's bottom line. This is achieved by offering teams the ability to take complex processes and map them directly into the solution.
Paired with Capacity's AI-driven chatbot, Workflows enables teams to work more efficiently and effectively. For more information on how Capacity helps teams do their best work, visit capacity.com.