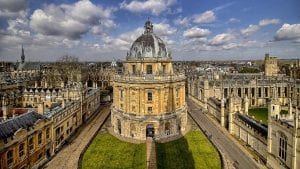 FMB Oxford Limited is deploying Epicor ERP to replace a legacy Sage 200 solution. The multi-disciplinary engineering company designs, manufactures, assembles, tests, installs and commissions synchrotron beamlines and several other related precision engineering products. It has sold more than €250 million worth of products across the world, more than €500 million in combination with FMB Berlin, its parent company.
FMB Oxford was faced with an ageing ERP solution that struggled to support the growth of the company in several key business areas. It also knew that to achieve its growth objectives, it would need a system better suited to its requirements. FMB Oxford looked for a solution that would not just support its manufacturing and finance operations. It also wanted to improve its procurement and project management processes.
Lukas Somarakis, finance and business change manager at FMB Oxford commented: "Epicor will govern our entire operations. We're really looking forward to seeing how the new ERP system will bring in innovative ways of working and open the door to increased efficiency.
"The new ERP software will speed up tasks that would usually take much longer, freeing up our employees to focus on higher-value tasks and adding up to a lot of saved time. One of the main benefits that Epicor will provide is a significant drop in the number of spreadsheets we work off for individual projects, as we have been using up to 15 different spreadsheets at one time. This will reduce down to one single point of information for everything – something that's really valuable to us as a business."
Manufacturers are becoming more than manufacturers
Manufacturing firms have taken two approaches to ERP solutions; they have often implemented finance centric solutions, such as Sage 200, to support the business. However, as companies evolve, they start to need additional functionality that goes well beyond the scope of their initial choice. There is also a requirement for convergence of shop floor and other systems within the organisation. This is something that Epicor achieves with a mix of integrated modules. Some of these FMB Oxford may implement in the future.
Initially, FMB Oxford is looking to implement a variety of modules from its cloud ERP solution. These include Project management, Finance and Materials Requirement Planning (MRP). In time it could, if relevant, implement other modules such as eCommerce, EDI or IoT to further enhance the solution.
Surprisingly, there is no mention of Quality within the press release. FMB Oxford carries an ISO 9001: 2015 certification supported by a QMS relying on Sage 200 MRP and its intranet. Epicor is likely to replace this. However, there is no mention whether it will do so using standard functionality or the newly launched Epicor QMS module powered by ETQ Reliance announced with its latest release. When it does change the solution, it will need to update its quality manual. Having just completed its re-certification process it has some time to iron out any changes and improvements to the process.
Enterprise Times: What does this mean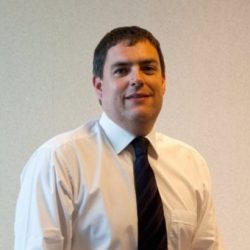 FMB Oxford has selected a solution that it can grow with and further improve its operations. Mark Hughes, Regional Vice President UK & Ireland, Epicor, commented: "During these changing times, businesses must be provided with the necessary tools to help them transition into the 'new now'. For FMB Oxford, complete visibility across its business processes will help support this transition. The functionality around electronic requests-for-quotes, purchase orders, and project structuring, as a start, will really help revolutionise daily processes, especially as the company continues to expand."
FMB Oxford is a significant win for Epicor in what is a small, around 50 employees, high tech manufacturing firm. It will have won the deal in a competitive tender demonstrating its breadth and depth of functionality for manufacturers. Once successfully deployed this could become a very powerful reference site for Epicor in the UK.
With a new ownership under PE firm CD&R it will be interesting to see whether Epicor will invest further in the UK to build up its UK operations including its partner channel. This will also be a blow to Sage as it probably pitched Sage X3 to replace the Sage 200 solution. Epicor is also likely to have beaten Infor during the selection process as FMB Berlin use Infor as its ERP. Will FMB Berlin select Epicor as its new solution as well?