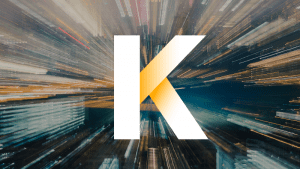 Kadena has increased the performance of its scalable layer-1 public blockchain – from 10 to 20 chains and 480K TPS (for a visualization see here). This makes it, in Kadena's words, 'the fastest blockchain platform in the world'. It is also making Kadena Kuro, its private blockchain, free of charge.
"With the open-sourcing of Kuro, our high-performance permissioned blockchain, smart contract developers working in Pact can now effortlessly leverage our hybrid platform to scale to unmatched transactional performance and throughput. We're giving blockchain engineers the freedom to customize their architecture to achieve their specific requirements," said Kadena Co-Founder and President Stuart Popejoy.
"With Kuro, developers can take a hub-and-spoke approach, where Kuro nodes service the public chains uniformly. However, the unique nature of Chainweb also allows an extremely high-throughput multi-cluster of Kuro nodes to service individual public chains, an entirely new architecture in blockchain that greatly magnifies the throughput of our sharded base layer.
"The Kadena hybrid blockchain platform allows developers to pick and choose methodologies for inter-chain communication, thanks to the flexibility of Pact. dApps can run with entirely trustless bridges, with two-way verification of consensus proofs. Pact multisig offers effortless authorization that leverages HSMs and modern standards like OAuth/PKCS-12 to enforce security protocols, avoiding expensive on-chain verifications. The Kadena hybrid platform offers real-world throughput and performance as well as best-in-class cross-chain security, all without tying developers to a particular approach."
Kadena, Chainweb and Kuro
Kadena's Chainweb public protocol functions through a braided, parallelised consensus mechanism. This is a unique architecture which can simultaneously:
boost transpaction speeds
preserve the security of the Proof of Work consensus utilised by Bitcoin.
Kuro, Kadena's next-generation private blockchain, is now free of charge as a fully open-sourced project. Previously, would-be users could trial the Kuro Community Editions on the AWS Marketplace and on Microsoft Azure, albeit with some limitations.
With the arrival of substantial developer demand for Kadena's smart contract language (Pact) – evidenced by collaborations with Polkadot and Cosmos – Kadena has taken the decision to make Kuro accessible to as many organizations as possible.
Growing the shard count from 10 to 20 chains is significant, not only in its own right (that it doubles the current throughput). It suggests that Kadena's blockchain can scale to 100, 1,000 or more chains on the public network.
"We created Kadena to fix the fundamental scaling problem with Bitcoin, which has been a barrier to mainstream adoption. Launching Kadena, and now expanding to 20 chains, proves that we can scale a layer-1 blockchain to the point where digital assets can go mainstream," said Kadena Co-Founder and CEO Will Martino. "Growing from 10 to 20 chains means that the infrastructure now exists to service the needs of the digital economy. Kadena has solved the previously long-standing problem of how to securely scale a public blockchain — we're the only project that has been able to do it."
Proof of Work and power consumption
A continuing criticism of the Proof of Work consensus mechanism is the amount of energy it requires to mine cryptocurrency. In addition to unmatched speed, Kadena's approach to blockchain does not increase energy consumption as it scales. Kadena has shown that it uses the same amount of energy to support 20 chains as it does 10 chains.
It attributes this to its Chainweb protocol. If true of 100, or 1000, chains, this could be energy significant and in stark contrast to the energy consumed in Bitcoin mining.
Improved Kadena/Polkadot integration
Kadena has also accelerated its integration with Polkadot. It is extending Pact to the Polkadot community as part of furthering the adoption of Pact as a standard for smart contracts. Called Pact Core, Polkadot (or any WASM-compatible platform) can natively execute Pact smart contract code via a minimal interpreter installed directly on-chain.
As a short-term alternative to Pact Core, users of Kadena's permissioned blockchain technology Kuro can adapt and operate as a Polkadot parachain in a design called KadenaDOT. The latter is effectively a bridge technology between the Polkadot and Kadena ecosystems. This opens up Pact smart contracts to parachain operators.
Enterprise Times: what does this mean
Kadena has continued to deliver scale to its blockchain. Following the launch of its sharded Proof of Work layer-1 network earlier in 2020, Kadena has completed its latest by expanding from 10 to 20 braided chains on mainnet. Moving from 10 to 20 – and 480K TPS – is a significant step. Next up, according to Kadena, is 50 braided chains working in parallel – with a hoped-for throughput that could exceed 1M TPS.
As relevant, in late 2019, Kadena underwent a rigorous pro-level Wall Street quantitative analysis to prove its scalability and security. According to independently verified third party research – conducted by Gauntlet Networks – Kadena is the first project to scale Proof of Work securely. It is to be hoped that, as its mainnet progresses, the vendor continues to bring in independent assessors to verify its claims. Too much in the blockchain world lacks independent substantiation.