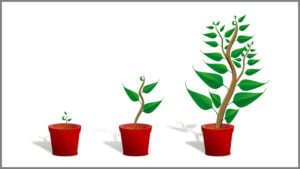 Tipalti has announced annualised transactions now exceed $11 billion on its platform. This is nearly double the $6.5 billion annualised transactions announced just under a year ago. It has also continued to grow quickly, achieving more than 80% in the last six months alone. It now has more than 1,000 customers.
This growth strategy will continue in 2020. It has already hired 50 employees in 2020 and opened its first office outside the US and Israel in Canada. It now plans to add another 100 employees. Once the recruitment is complete, it will have more than 400 employees; it currently has 310 listed on LinkedIn.
Chen Amit, CEO and co-founder of Tipalti, commented: "The last six months have continued to be a period of rapid growth for Tipalti as finance leaders at modern, high-velocity companies continue to use our automated payables solutions to help them scale their businesses while navigating their companies through this challenging time.
"It's clear that automation and modernizing accounts payable is strategically vital for CFOs and controllers to meet their business goals, which is why we continue to see traction as we support the long-term success of their organizations."
That growth has been powered by product enhancements such as Tipalti PI. It has also announced partnerships with FloQast, Affise, and Myers-Holum. The company is now listed as a contender on the G2 Grid for AP Automation. It could quickly climb into the leader quadrant if it manages to persuade a few more customers to complete reviews.
Enterprise Times: What does this mean
Tipalti last raised funds in September 2019 in a Series D round led by Zeev Ventures. Unlike many other firms, its international expansion has been cautious. Many companies have already opened offices in Europe as a result of their Series D funding round. Is Tipalti about to do the same? It already has customers in Europe.
While the pandemic may have shelved its plans will Tipalti look to more funding? Possibly to leverage its relationship with NetSuite. As the reigning SuiteApp of the year, it could be missing out on international customers without a local presence.
Tipalti also has an integration with Sage Intacct. Following its UK launch, Sage is now gaining traction both there and in Australia, and will also launch in South Africa soon. Will Tipalti follow suit and start its international journey, or will it remain North America centric?