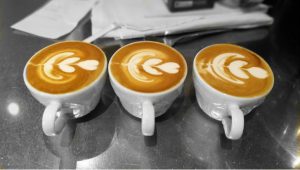 Tipalti has announced three new strategic partnerships as it looks to strengthen its procure to pay platform. The three partners are FloQast, Affise, and Myers-Holum. Chen Amit, co-founder and CEO of Tipalti commented: "We're delighted to be partnering with organizations like FloQast, Affise, and Myers-Holum to help streamline their clients' finance processes. We look forward to helping our shared clients achieve best-in-class payables operations, enabling their finance organizations to do more with less and focus on mission-critical initiatives."
FloQast
For FloQast this is another vindication of its presence in the Financial Close market. It recently closed a new funding round and delivered new AI capabilities for reconciliation. It has clients using the same ERP solutions as Tipalti which includes NetSuite and Sage Intacct. FloQast can also integrate to many more. Accounting teams that leverage both Tipalti and FloQast can increase the efficiency of their accounts payable processes through to delivering a faster period close. FloQast believes that its solution reduces the close time by as much as three days faster.
Marc Craver, head of business development, FloQast commented: "Accounts Payable is a critical component of the month-end close and FloQast is excited to partner with Tipalti. Accounting teams using both FloQast and Tipalti are able to streamline their AP processes and expedite the time it takes to close, always assured that all data is accurate and complete. Together our solutions improve audit readiness, reduce fraud risk, and further speed the close process."
FloQast has already held one event with Tipalti and will hold a virtual event Coffee and Close on May 7th.
Affise
Affise is a SaaS platform that enables Affiliate Marketers to create and manage their own affiliate network. Tipalti has been available to Affise clients since October 2019. Tipalti assists marketers with payments to affiliates. It ensures that such payments are made in compliance with global payment regulations and laws. It enables payments to be generated by the Affise client. Within the Tipalti payment history, it is possible to see which payments were authorized through the payment history screen. Then helps to streamline the whole performance to pay workflow for marketing affiliates. It does things faster and more accurately.
Dmitrii Zotov, CTO, Affise commented: "Having Tipalti as an integrated partner allows our clients to manage important workflows like automated global payments as well as tax compliance," he says "Affise gives clients the capacity to focus entirely on the core competencies of their business, while Tipalti optimizes their global payables processes."
Myers-Holum
Myers-Holum (MHI) is not a software vendor but a Systems Integrator. It is a leading NetSuite Alliance Partner and NetSuite Commerce Agency Partner. Based in New York it has more than 40 consultants. It aims to solve real-world business problems through the delivery of business applications. It adds a partnership with Tipalti to Anaplan and Hyperion (now Oracle Planning and Budgeting.)
Myers-Holum (MHI) uses end-to-end strategy, architecture, and implementation of enterprise applications and data management solutions, to solve real-world business problems and drive efficiency. Clients will benefit from this partnership through MHI's deep understanding of their business objectives, paired with the value Tipalti delivers with its payables automation solution.
Alec Epstein, director, professional services, Myers-Holum commented: "As a top NetSuite Alliance Partner, Myers-Holum is committed to providing our clients with holistic solutions to streamline their operations and scale their businesses. As a leading Built for NetSuite SuiteApp Partner solution, Tipalti is a strong fit for many of our customers who are looking to automate complex Accounts Payable processes with vendor onboarding, OCR invoice processing, smart approvals, global payments automation, payment reconciliation, and more. We are excited about the opportunities this partnership represents for our clients."
Enterprise Times: What does this mean?
Tipalti is celebrating the addition of two software vendors and a channel partner to its ecosystem. MHI is a leading NetSuite partner. Its addition may help Tipalti to better penetrate the NetSuite ecosystem in the US. It also needs to look further afield. Other solutions may take market share with NetSuite expanding quickly in other countries. What is not clear from the information available is what the integration to FloQast will specifically bring. The Affise integration has been in place for several months and this announcement reiterates the advantage the combination can bring.