Sigma Computing is a fast-growing startup that delivers an analytics and business intelligence platform that aims to make data and its insights available to the entire organisation. It was founded by Rob Woollen and Jason Frantz, who were entrepreneurs in residence at Sutter Hill Ventures and advised Snowflake during its early life. The company still has close links to Snowflake and shares the same backers.
In May Woollen stepped aside at CEO and the company hired Mike Palmer to head up the company as its new CEO. Woollen is now CTO, leading product strategy.
The company recently announced a significant update to its platform which Enterprise Times spoke to Palmer about. The conversation was more wide-ranging than this. As an early-stage startup, Sigma does not share many financial figures yet. However, Palmer commented on where it is gaining traction in the market.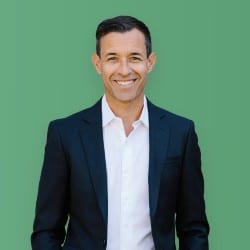 "We have Fortune 2000 customers already and customers that cross verticals ranging from med-tech through retail. We are expanding both offices as well as employees at a pretty rapid pace."
On expansion
It is a fascinating time for any company to expand, and Enterprise Times asked Palmer whether the pandemic influenced whether to open new offices, virtual offices or just employees.
"That's prompting a lot of soul searching in every company these days. As a cloud-based tech company, we have made a very seamless transition from an office environment to a non-office environment. Whether located in the same city or across multiple cities, we're all working from home these days. We are hiring both for those folks that find their locations are far from an office that we will either have today or plan to have in the future. We also feel it important to have some hubs where for cultural reasons, as well as knowledge sharing reasons, employees can gather on a more regular basis."
Is Sigma looking to expand internationally yet, or will that wait for Series C?
"It's a fair assumption for the coming fiscal year; we're very US-focused. It's a large market for us to prove out our capabilities within. We have sneaked in a few international customers as well. As a data management company, that has forced us to make some of the preparations for things like GDPR compliance. Product and corporate capability wise, we are prepared to go international. From a sales and a marketing point of view, for the fiscal year we will focus on the US."
On Partnerships
Sigma has partnerships with Amazon, Postgres, Google and Snowflake. Is it considering adding Microsoft, Oracle and SAP to that list?
"Our strategy is to be a multi-platform analytics solution for the Enterprise. There will be no bias in terms of our willingness or ability to partner with any of the names that you mentioned. There are certainly those that make more sense for us.
"We are most focused on the datasets that are migrating to the cloud the most quickly. Snowflake, BigQuery, Redshift are obviously significant Cloud Data Warehouse platforms in their own right today. We're seeing more and more SAP data landing on AWS. That definitely makes it a potential partnership for us. Microsoft, which also has a focus on its own product sets as well, is something that we'd have to take in our stride when we feel like we have not so much the product ability but the partnership and go to market focus to apply to it."
On product.
Sigma currently runs its multi-tenant platform on both GCP and AWS. Unlike other analytics platforms it does not hold the data, this is differentiating. Palmer explained further.
"We are collecting customer metadata. What's important to note is that we're not collecting any customer data itself. This helps our larger enterprise customers remain compliant. While we are connecting into the data warehouse, we're not moving any data out of the warehouse under any circumstances.
"You can use your authorizations and permissions that you've established in products like Snowflake and pass those through to Sigma. This gives you a seamless compliance transition to your existing employee base. We leverage those permissions to run our query engine within the warehouse. A user will pass parameters into the front end of our SaaS platform. We translate that into SQL, run whatever analytics exercises required, keeping all of that inside the warehouse, saving it within the warehouse, and it is only accessible to the existing warehouse permissions."
As a startup Sigma is delivering an impressive number of releases, twenty last month according to Palmer. There are around four more substantial releases each month. These are based on feature requests from customers and the delivery of the roadmap. How does Sigma accomplish that?
"It has a lot to do with the efficacy of the personnel, everything from the CI/CD platform to the service architecture that we've deployed. We're an efficient Development Organisation. In terms of demand, we were trending the way you would expect a small company to do. With all with new logos coming on, we're averaging a few feature requests per customer as they onboard. We're servicing that demand. We spend about half of our R&D time on what I call innovation features, things that differentiate us in the BI market. "
What's coming next?
What are you looking to deliver in the rest of 2020?
"One of the major developments is going to be making the available data clear to a new user in the data warehouse. On top of that, allowing them to understand how frequently that particular set of data is accessed. That gives them an understanding of how reliable and how current that data really is. We want to make sure that what's available is clear and has a high confidence value for them.
"Second is our focus on providing what we call instant insights within that data set. We want to provide users with the ability not just to have a dashboard, which is where we think the industry is coming from, but the ability to ask questions. Have that dashboard, drill into the underlying data sets, and then build new dashboards themselves. Enabling this endless feedback loop. To do that across the rainbow coalition of users that we have, which extends far outside the BI team. If you look at our customer base, you'll see marketing ops managers, sales ops people, customer success, product managers, supply chain managers, all getting value from our platform."
The next step beyond insights is prescriptive actions based on those insights. Are you looking to do that in the future?
"It has two different elements to it, as we think about it. One of them is how do you feed the insights and the conclusions that you draw back into the what we call write-back into the actual data warehouse itself? That's one problem that needs addressing. Second, how do you get them out of the data warehouse into the workflow tools? The answer is yes from a roadmap standpoint."
On 2020 achievements
What have you achieved this year?
"There are a few different corporate metrics that we're super proud of. First, we've achieved almost a tripling of our ASP (Average Selling Price). This is important because it shows you the willingness and readiness of customers at the upper end of the segment to pursue the model that we're advocating. Second, we have so far doubled our engineering force. We're seeking to do that yet again in the next six months or so."
Palmer's third was recurring revenue percentage. While he would not share the actual amount it is clearly well above 100%. It is a key statistic for SaaS companies.
On 2020 objectives
What does Palmer hope to achieve in the next six to 12 months?
"We're all about the product. We have more innovation opportunity than execution capability today. One of our biggest focus points is hiring the best engineers in the industry. Alongside our venture capitalist backers, and in particular Sutter Hill, we are all about hiring the best engineering talent that we can find. We want the best, most talented, most ambitious engineering that we can find in the world, number one.
"We want to be that platform that services what I call the ten to one user relationship between the enterprise end-user and the BI team. To see that the personas that are logging in every day to our platform continue to diversify. That they continue to increase usage in the platform.
"Last but not least, we continue to expand our sales and marketing. This is a really interesting time, companies of our size typically engage with customer's through some of the larger events. Whether they are sales events, partner events, conferences, those are obviously not available to us. So as we innovate in our platform, we also have to innovate on the sales and marketing engagement. We're hoping to really align with the new normal when it comes to finding and adding value to our customers. By the way, our customers are also aligning to the new normal when it comes to finding and engaging with solution providers."
Challenges
Finally, Palmer talks about the main challenge that he faces.
"We're growing fairly rapidly. Anyone that's done that realises that hiring is a team effort that takes time. It's not just a matter of finding the expertise you need, which is obviously critical. It's a matter of making sure that your new hires fit in your culture. To do that you have to make sure that you have a robust interviewing process. One that also respects the time of the interviewee. That time on both sides comes from somewhere. Scaling the company and scaling our ability to staff the company across our various functions is our single biggest challenge."