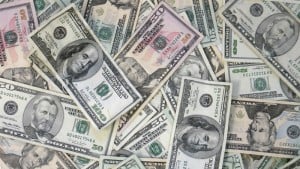 Copado has announced a $26 million Series B funding round led by its existing investor Insight Partners. The company last raised funds in September 2018 in a €7.5 million Series A round led by Insight Partners and Salesforce Ventures. Salesforce Ventures re-invested in this latest round as well and was joined by Lead Edge Capital, ISAI Cap Venture (Capgemini and ISAI joint fund), and Perpetual Investors. In total Copado has now raised $47 million according to the press release, though it is not clear where the missing funding came from.
Copado delivers a DevOps solution focused on the Salesforce ecosystem. Since its founding in 2013 in Madrid, it has grown quickly. In the last year alone it more than doubled its revenue and tripled its headcount. According to LinkedIn, it has more than 130 employees based mainly in Spain or the US.
DevOps is increasing in importance
With the global pandemic, DevOps has become even more important to enterprises. Development teams need better processes in place to work efficiently without the proximity they are used to having. Customers already include companies such as Amgen, Conga, Cox Communications, KUKA, Linde, Orange S.A.,The Coca-Cola Company and the U.S. Department of Veterans Affairs. In total, it now has more than 500 customers and is looking to grow faster.
It is not alone on the Salesforce platform; companies such as AutoRABIT, Flosum and Prodly AppOps also offer DevOps solutions. This latest funding round should help Copado increase its development and help to differentiate it from its competitors.
Nikitas Koutoupes, managing director at Insight Partners and Copado board member commented: "Using DevOps to deliver high-quality software releases with speed and trust is more critical than ever as companies adjust to a COVID world. Remote work and digital customer engagement are the new normal. DevOps helps delivery teams increase release velocity and quality to support new digital strategies. By bringing those tools to Salesforce — the #1 customer relationship platform — Copado is fast becoming a must-have technology for any company looking to meet the demands of accelerated digital transformation. We are thrilled to continue our partnership with the Copado team as they scale to deliver the in-demand tools and training for the fourth industrial revolution."
All about expansion
To help with its expansion Copado has taken a route that has seen it first educate the Salesforce ecosystem about DevOps. While developers are aware of DevOps, it is not so familiar to Salesforce Administrators. To rectify that, Copado recently announced a partnership with Revolent to help train and certify thousands on Salesforce DevOps. It is now aiming to train and certify 10,000 people on its Salesforce DevOps certification program which it launched in December 2019.
Ted Elliott, chief executive officer for Copado, commented: "We are building a foundation for growth based on real customer pain points that we can successfully solve for nearly any Salesforce implementation. It is a critical time for businesses in every industry. They need the native tools, the right staff, the intelligent analytics and the key performance metrics to optimize their digital transformation projects. Copado offers the complete package to successfully implement a digital go-to-market strategy for any company."
Importantly, it is also cementing strategic partnerships. This includes Capgemini with whom it recently strengthened the relationship. Terence Goudriaan, head of the digital customer experience practice in Europe at Capgemini commented: "Copado's ability to provide a consistent development and deployment process and being the single source of truth for delivery, combined with Capgemini's expertise in managing complex digital transformation programs is a strong assurance for client success."
Enterprise Times: What does this mean
The opportunity is enormous. With Salesforce still growing, despite the pandemic, the requirement for a DevOps solution has never been higher. Copado will hope that it can accelerate its innovation and invest further in Sales and Marketing. This should help it grow faster and grab a larger market share. It should also deepen its relationships with other Si's such as Accenture, Tata Consultancy Services and Bluewolf. It may also look to add others such as Deloitte to further cement its leadership in the ecosystem.