Sigma Computing has unveiled a significant update to its analytics and business intelligence solution. Enterprise Times spoke to Mike Palmer, CEO at Sigma Computing before the announcement; the full interview will be published later this week. Sigma is a fast-growing startup. It received a US$30 million Series B funding round in November 2019 led by Sutter Hill Ventures and Altimeter Capital. Palmer described the company as follows: "Sigma's mission is to enable the average enterprise knowledge worker to ask any question of their data. We do that by enabling them to use their core Excel skills. Allowing them to become adept at accessing and getting insights from Cloud Data Warehouse data."
This latest improvement sees the addition of interactive dashboards. These enable domain experts to create easy to consume graphical insights and make them available to the broader user base. Even more significant, is the ability for Sigma users to embed the dashboards into other applications. It enables organisations to leverage the Sigma analytics platform directly from the primary application an employee is using.
Rob Woollen, co-founder and CTO, Sigma Computing commented: "Every company wants to be data-driven, but that is just a pipe dream until data exploration, analysis, and business intelligence are accessible to everyone. At Sigma, we believe the organisations that derive the most value from A&BI solutions are the ones that use them to work iteratively across the business and technical teams. Unlike other solutions, Sigma gives everyone, not just data teams, the ability to explore, model, visualise, and enrich their data in real-time, at cloud-scale, so that they can find the answers in their data that drive real competitive advantage more quickly."
Dashboards
The new dashboards aim to bridge the gap between data experts and domain experts. It presents a visual interface built from Sigma Spreadsheets. The solution includes templates, themes and layouts that users can quickly leverage to create their own dashboards in a dashboard builder. Users can use data held in Snowflake or other supported data warehouses and it will retain the same access permissions as the data warehouse. It ensures that any dashboard created has an appropriate layer of compliance and security as well.
The new dashboards are device agnostic and can be viewed on a desktop, laptop or mobile device easily. Dashboards are shareable, with both public and private link sharing supported. Users can also personalise and enrich the dashboards with images and videos. They can also add URLs to enable users to access source data or other information. Other features include:
More choices for managing data updating in real-time as underlying data and analysis change.
Leverage parameters directly within dashboards and across multiple worksheets.
Data controls to update specific filters/parameters and connected analyses dynamically.
Chris Lambert, CTO, Payload commented: "Sigma's dashboards give us a 360-degree understanding of our customers' businesses so we can easily identify opportunities for new efficiencies and potential problems before they become issues. Just about every company is trying to do more with less right now, which means we need to be making the best possible decision at any given moment. Sigma puts the data we need at our fingertips, guiding every decision we make and validating every recommendation we give to our customers."
Application Embedding
This new feature allows the embedding of both dashboards and visualisations into other applications. They can be static or dynamic views. The latter enables users to adjust filters and drill down into the visualisation or keep as a single view of data. Lambert added: "With Sigma's Application Embedding capability, we were able to create data-rich and interactive dashboards that show our customers all of the key metrics they need for daily decision making and embed them directly into our proprietary products without any interruption to the service we provide to our customers. All they know is that they are now able to track a wider array of metrics, in real-time, for even better decision-making moment to moment."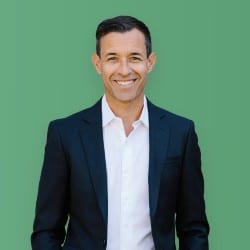 One example given was that Sigma could embed a dashboard into Salesforce. Enterprise Times asked Palmer whether this would signal a deeper relationship with Salesforce. Or, whether the company would leverage the recent Snowflake announcement. He replied: "Definitely piggybacking off the Snowflake aspect more."
Palmer went on to explain why this is important. He added: "Keep in mind our value increases, the more diversity and size of the data set in the warehouse itself. Our value doesn't come by adding custom workflow on top of individual applications. Snowflake is a good place to do this. With Salesforce data aligned with Marketo data, aligned with inventory management in the same view, I have the possibility of automating decisions around ordering. That's the world that we're living in. It's the ability to take ever-increasing complex and diverse datasets and allowing users to align their business knowledge to conclusions from that data more simply."
Enterprise Times: What does this mean
The Sigma Computing solution is a new breed of analytics. It aims to reduce the need for developers and data scientists to leverage organisational analytics. With a familiar Excel-like front end, domain experts can quickly leverage massive data sets. They can do so at a speed that is not possible with Excel. Leveraging security built into the data warehouse such as Snowflake, there is a low risk of potential compliance breaches.
These latest improvements aim to keep the solution at the forefront of easy to use but sophisticated business intelligence solutions. Sigma Computing is striking the right balance between business and intelligence. It is ensuring that the average business user can both use and leverage the solution while not compromising on insights. In doing so, it is starting to achieve its mission.