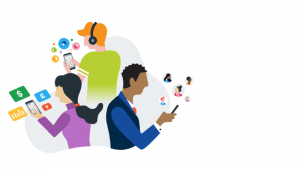 Moonlighting is partnering with Digital Turbine. Moonlighting is a mobile on-demand hiring platform with a blockchain dimension. Digital Turbine connects operators and OEMs with mobile advertisers. The partnership will accelerate the marketing of Moonlighting's app that connects new job opportunities and business tools to Americans whose businesses or jobs have been adversely affected by COVID-19's impact on the economy.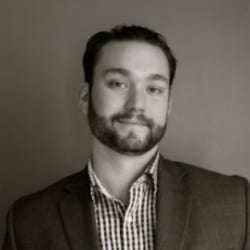 "I'm pleased to work together with Moonlighting to increase awareness of their app that assists those in need with job listings and support tools to quickly post gigs and help others find work," said Matt Tubergen, EVP of Digital Turbine Media.
"Our platform engages users directly on the device—to be discovered when they want and how they want. It's simply a more direct and expedient route for getting apps directly in the hands of end-users."
Moonlighting
Founded in 2014 to serve the gig economy, Moonlighting now possesses an 'audience' of >800,000 independent and freelance workers. As part of its growth, more than 150 news media sites have featured the Company, and it continues to be one of the fastest-growing independent worker platforms.
In a Covid-19, and post Covid-19, world Moonlight wishes to assist displaced workers to find jobs. To this end, Moonlighting announced that access to its jobs database, and business management tools, is free until further notice. The company's searchable jobs database features more than two million opportunities, of all varieties:
gig
contract
part-time
freelance
independent work.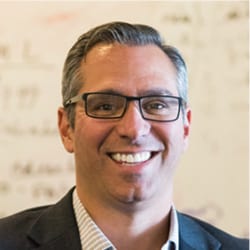 "Helping people whose jobs have been impacted by COVID-19 quickly find work is now our mission," said Jeff Tennery, Moonlighting's CEO & Founder.
"By creating unique opportunities for users to discover content directly on devices, Digital Turbine's platform delivers a better user experience, unlike traditional media which is often noisy and inefficient."
Moonlighting's Blockchain Profile Management System
Moonlight's new Blockchain Profile Management System (BPMS) places resumes online on a blockchain. A key benefit, especially for freelancers, is that resumes, or profiles, are portable.
The BPMS blockchain network will help job seekers and professionals by eliminating the need to upload and verify their skills, profiles and documents on every job marketplace. BPMS have more than 700,000 profiles on a public blockchain. By having the resumes on a network, it will enable:
portability
hiring data, like reviews
referrals and recommendations
verification of third-party licenses and certifications.
Digital Turbine
Digital Turbine simplifies content discovery. It delivers results directly to a device. It's on-device media platform enables:
app and content discovery
user acquisition and engagement
operational efficiency
monetisation of opportunities
More than 40 mobile operators and OEMs have adopted Digital Turbine's technology platform. Thus far, it has delivered more than three billion app preloads for tens of thousands advertising campaigns.
Key to the partnership, Digital Turbine will make available Moonlighting's Android app on select mobile devices in those communities most affected by Covid-19. Digital Turbine's reach, with its technology platform, enable brands and app developers to engage users through highly effective on-device media. Turnkey placement on newly activated devices provides easier, one-stop access and scale not available with other platforms.
Enterprise Times: what does this mean
This Moonlighting/Digital Turbine combination extends employment access to more than 200,000 work-from-home opportunities as well as more than 2M gig, contract, part-time, freelance, and independent work opportunities. In a Covid-19 present, as well as afterwards, mass unemployment environment, anything which opens up opportunities to earn is welcome.
Moonlighting's BPMS seems to be an underlying component, though this is not wholly clear. The need for proven employee qualifications and credentials verification is an expanding opportunity – as Emercoin and the University of Melbourne are also seeking to deliver.