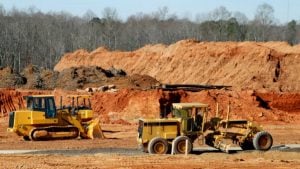 Infor has won over yet another major equipment hire firm to its M3 ERP solution. Wajax Corporation ("Wajax") has selected Infor CloudSuite Equipment to improve the efficiency of its operations, improve customer service and consolidate its systems. Notably, the 47 different quotation systems that it currently uses. Wajax is a leading industrial products and services provider with more than 100 branches across Canada and revenues of more than CAN $1.5 billion in 2019.
Headquartered in Mississauga (Toronto), Ontario, Wajax sells, rents, and services new and used equipment for a broad range of customers, including construction, mining, forestry, material handling, on-highway, power & marine, engines & transmissions, and crane & utility. The company also sells industrial components and performs engineered repair services. Infor CloudSuite Equipment will enable the company to consolidate onto a single solution.
The project to date
On July 2nd 2019 Wajax started running a pilot of the Infor ERP system in single-tenant cloud installation. Wajax worked with Infor on the deployment. It ran the pilot across two sites evaluating the system during the second half of 2019. The pilot was successful and Wajax chose to deploy the ERP to the rest of its branches. The project initially saw the migration of the ERP from a single-tenant cloud solution to multi-tenant. This was achieved in three months. Multi-tenant cloud delivers several benefits.
Jeff Wayland, senior vice president of consulting services at Infor, said, "One benefit of our multi-tenant cloud solution is that Wajax gets regular access to our latest software updates, which can help them deploy more quickly and can help them continuously innovate. And because of our focus on delivering industry-specific, 'last-mile' capabilities, the company can take advantage of our proven equipment dealer, rental, and service functionality."
Is it complete?
No, the project will take between 18-24 months according to Wajax. Also, It has, for the moment been deferred due to COVID-19 it seems. In the last quarterly financial report, it stated: "The planned 2020 second quarter implementation of the Corporation's new ERP system has been temporarily deferred." This is not due to an inability by Infor and the Infor Consulting team is continuing to deliver to several clients.
The benefits
That Wajax choose single-tenant is interesting. Why not go straight to a multi-tenant solution. In doing so it allows itself the possibility of customisation should it require specific changes to the Infor solution. That it is now migrating to the multi-tenant option indicates that the major of its requirements are deliverable through configuration. It achieved the upgrade in three months.
Besides the consolidation of multiple quotation systems, Wajax also sees other benefits. Kim Cordell, VP of Information Technology at Wajax, explains, "Infor's cloud solution will help unify all aspects of our business by providing integrated workflows and full visibility across the organization to more efficiently and proactively service our customers. We can leverage Infor's analytics capabilities to get a better understanding of equipment utilization and cost – ultimately providing our customers with an integrated solution to help support their product and service needs. In addition, the new Infor M3 platform allows us to add additional M3 modules to further enhance customer service and operational capabilities."
Enterprise Times – What does this mean
Infor has gained another significant customer for Infor CloudSuite Equipment. Earlier this year it announced Al-Jazira Equipment Co Ltd (Autoworld) selected Infor CloudSuite Equipment. This another major company to select the ERP solution. Infor CloudSuite Equipment is specifically designed to help equipment operators such as equipment OEMs, dealers, rental specialists, and service organizations. As such it seems tailor-made for companies such as Wajax.  Once fully deployed it will be interesting to see what other benefits the business accrues.