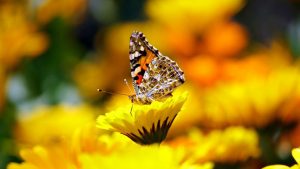 Alight Solutions has appointed Stephan Scholl as CEO, effective April 13. He takes over the role from Chris Michalak who remains as a Senior Advisor to the company. Alight traces its origins back 25 years. However, it was formed in May 2017 when private equity firm Blackstone Group L.P. acquired the benefits outsourcing department of Aon Hewitt.
Since then, it has grown in a similar way to that of Infor, where Scholl was previously President, through acquisition. Most recently it completed the acquisition of NGA Human Resources in November 2019. Scholl helped build Infor to become the third-largest ERP company, and Alight will look to take advantage of that experience as it builds to become one of the largest SIs working in ERP, HCM and payroll.
Perhaps ironically, Infor is one of the few major companies that Alight does not yet work with. It resells and offers services around other HCM/ERP vendors including Workday, Oracle HCM, SAP SuccessFactors and Cornerstone.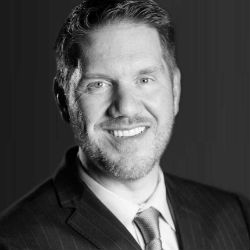 Stephan Scholl commented: "I am honored to take on this new role and join the world-class team at Alight. Alight is a trusted partner to thousands of businesses – including half the Fortune 500 – delivering technology solutions and services that help them effectively manage their complex human resources challenges and enable their employees to make smart decisions about their health, wealth and work. Building on that strong foundation, I look forward to helping drive its continued growth, and expansion into new services."
Where next for Alight?
With the current pandemic causing a degree of uncertainty in the market, Scholl will have a tricky first few months to steer Alight forward. In March 2019 Blackstone postponed what was estimated to raise $800 million in an IPO. It then acquired NGA, increasing revenue from $2.3 billion in 2018 to something approaching $4 billion, though that may dip this year.
Scholl and the Infor management team never managed to take the company to an IPO, though it was close. Instead, Koch finally bought the company in a deal that valued Infor at an estimated $13 billion.
There are similarities in terms of size and geographical spread. Alight Solutions has about 15,000 employees across 29 countries and Infor has 17,000 across 47 countries. Alight will look to leverage that experience as it looks to grow the company under a single brand. Daniel Henson, chairman of the board of directors of Alight Solutions, said: "Stephan is a highly talented executive with deep experience helping build businesses into global leaders in the fast-growing cloud enterprise software and services sector. I look forward to partnering with him to fuel Alight's continued expansion and success in the years ahead."
Enterprise Times: What does this mean
This is Scholl's second role as CEO. He was president and CEO of Lawson Software after its acquisition by Infor in 2011. He has also served in leadership roles at both Oracle and PeopleSoft.
Scholl now has a period in which he would normally have met a huge number of employees and customers. In the current lockdown situation that will be difficult. It will be interesting to see what style of leadership emerges and how Scholl will take Alight forward. In a LinkedIn post, he stated: "Thrilled to be joining Alight Solutions, the preeminent provider of technology-enabled benefits, payroll and human capital solutions. They have an incredible reputation for partnering with some of the world's largest organizations and I look forward to beginning the next exciting chapter in the company's journey."
Is Alight heading for another IPO? While growth is clearly on the agenda, what is the end game and will there be more acquisitions? This is possible. Post-pandemic there are likely to be several companies that Alight could look to acquire. However, how the pandemic affects the underlying business is also a factor. Additionally, will Scholl look to acquire or build an Infor practice at Alight?