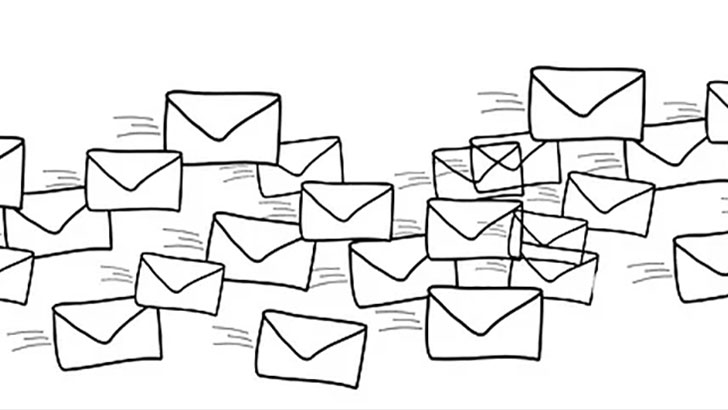 The National Cyber Security Centre (NCSC) has launched its Suspicious Email Reporting Service. It wants people to send it any suspicious emails they receive, including those about the coronavirus (COVID-19). As the UK Government debates how long it will extend the current lockdown, Work From Home (WFH) looks set to continue. Even after the lockdown is over, there is an expectation that WFH will become more commonplace.
According to NCSC Chief Executive Officer Ciaran Martin: "Technology is helping us cope with the coronavirus crisis and will play a role helping us out of it – but that means cyber security is more important than ever.
"With greater use of technology, there are different ways attackers can harm all of us. But everyone can help to stop them by following the guidance campaign we have launched today. But even with the best security in place, some attacks will still get through.
"That's why we have created a new national reporting service for suspicious emails – and if they link to malicious content, it will be taken down or blocked. By forward messages to us, you will be protecting the UK from email scams and cyber crime."
What is this targeting?
In addition to the daily grind of fake emails offering everything from rewards for getting money from overseas bank accounts to sextortion, the NCSC is targeting emails around coronavirus.
These emails range from offers to sell fake Personal Protection Equipment (PPE) to remedies and vaccines. None of it exists, and those who think they are helping their families and companies by responding to the emails lose money.
Another increasingly common scam is to offer help with accessing government loans. The scammers ask for a small payment but also the bank details of the individual or company. Those details are then used to steal money from accounts.
How do you forward a suspicious email?
It's easy:
Click on forward rather than reply
In the To: box type report@phishing.gov.uk
Press send.
The best advice then is to delete the message from your email so that you are not tempted later to open it and click on any links.
What will the NCSC do with the email?
According to its press release:
The NCSC will analyse the suspect email and any websites it links to. We'll use any additional information you've provided to look for and monitor suspicious activity.
If we discover activity that we believe is malicious, we may:
seek to block the address the email came from, so it can no longer send emails
work with hosting companies to remove links to malicious websites
raise awareness of commonly reported suspicious emails and methods used (via partners)
Whilst the NCSC is unable to inform you of the outcome of its review, we can confirm that we do act upon every message received.
Will it work?
That's a big question. The NCSC has been working for years to deal with scams around HMRC. Judging by their prevalence, despite the number of emails it has stopped, its had limited success.
As the NCSC says, you will not get any response to the emails you send. That makes it hard to establish the success of the service. It is hard not to draw parallels with Action Fraud, an independent organisation used by police forces to take reports of fraud. Most reports seem to go into a black hole with people only contacted again if a court case happens. For those who are worried about fraud, this is unhelpful.
Another challenge will be the volume of emails that could end up heading to the NCSC. Enterprise Times receives several hundred suspicious and spam emails every week. These are the emails that get through the net that the major ISPs use to catch them. Scale that by the number of companies and individuals in the UK and the service could soon become overwhelmed.
Enterprise Times: What does this mean?
The NCSC has been involved in a number of successful takedown campaigns related to scams and cybercrime over the last two years. It will hope that by trawling through the scams people send, it can improve that. Only time will tell. A set of successful takedowns and/or prosecutions will be a good result, especially if they happen quickly.
The NCSC shares information on cybercrime with its peers in other countries and cybersecurity companies. Many of the latter capture and record these emails already. There will need to be work done to reduce duplication of results to prevent an overfocus on any particular scam campaign.
For many, anything that makes email a little safer will be welcomed.