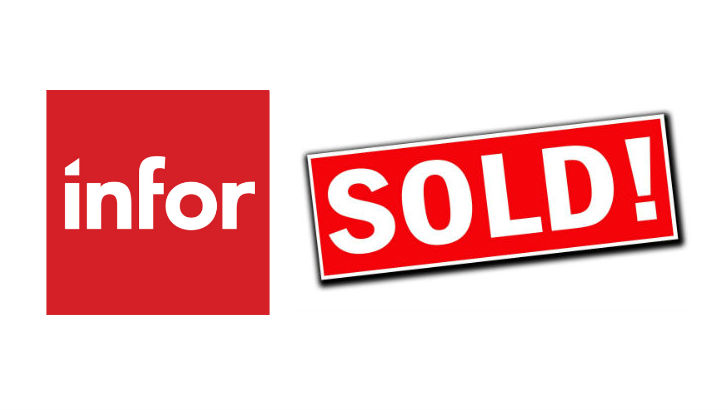 Koch has acquired the remaining equity of Infor in a deal that values Infor at nearly $13 billion according to Bloomberg.
The deal sees the private investment arm of Koch Industries Inc acquire the remaining shares from Golden Gate Capital. This will cease speculation about any IPO by Infor as it becomes a subsidiary of Koch Industries. It may also mean that financial performance will become less public in the future.
Koch is a massive conglomerate with interests in several different industries including manufacturing, agriculture, construction and technology. Koch first expressed interest in Infor in November 2016 when it looked to invest $2 billion into the company. That deal completed two years ago in February 2017. A year ago Koch invested a further $1.5 billion into the company alongside long term investor Golden Gate Capital. Since then it has rolled out the Infor technology across several of its subsidiaries.
Bloomberg quoted Jim Hannan, the executive who runs the enterprises division of Koch Industries, presumably from before the news broke. He said: "Investment in Infor is a great platform to continue in that space. It doesn't matter whether you're making paper towels or fertilizer or anything else."
Does this mean that Koch will look to invest further into software technology? It is a strategy that the smaller conglomerate Roper Technology has pursued successfully. Roper acquired iPipeline for $1.65 billion in 2019 and Aderant in 2015. Where next for Koch? Just as Samuelson has looked to bring focus to the organisation will it start a spending spree to bring other solutions and expand into other verticals?
The announcement sees Golden Gate finally relinquish a stake in Infor after more than 17 years involvement. Its earliest purchase of what would become Infor occurred in 2002 with the acquisition of a division of Systems & Computer Technology (SCT) in November 2002.
Enterprise Times: What does this mean
It is likely that more information will come out about how things will change at Infor in the coming weeks. Its major European Conference Infor Inspire is due to be held in London in a few weeks. Attendees will want to know what Koch intends to do.
There are more questions than answers at the moment. Will Kevin Samuelson remain as CEO? Will the Infor strategy change in any way post acquisition? Up to this point Infor has been cautious in spending in some areas as it was believed to be approaching an IPO. Will Koch be willing to invest in largest acquisitions as it looks to grab market share from SAP and Oracle? Will Koch ownership be detrimental in some deals, notably with competitors of Koch Industries other firms?
As of writing this Infor has not yet issued a press release.
Correction
This article was updated following information received, Bloomberg also updated their article with the following
"The deal values Infor at $11 billion, or nearly $13 billion including preferred shares, according to people familiar with the matter who asked not to be identified discussing private information."