NTT Ltd has signed a five-year partnership with Tip Trailer Services to deliver IT services and support. Last year, Tip Trailer Services made a number of acquisitions including Trailer Wizards in Canada, PEMA in Germany and Top Truck Center in Poland.
Bringing together the IT systems of multiple acquisitions is never simple. It is likely that one of the drivers of this five-year partnership is to speed up the integration of those systems. Shipping is an industry that has to deal with a lot of price pressures. A faster integration to a single platform will reduce the risk of mistakes in pricing. It will also allow the company to offer a wider set of commercial services across all its business units.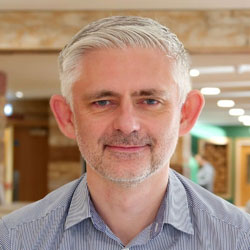 Andy Wyatt, Chief Information Officer, TIP Trailer Services commented: "With NTT Ltd we have secured a transformation partner we are confident will enable TIP Trailer Services to move seamlessly to a cloud-only environment.
"NTT Ltd have designed a robust cloud solution, complete with managed security services, to help us reduce cost and complexity whilst transforming our IT service capabilities. NTT Ltd has the right global footprint and deep technical expertise to provide the flexible and scalable platform our business needs to deliver its ambitious growth plans."
What is NTT Ltd delivering?
The contract calls out three separate sets of work under this five-year partnership. They are:
Migrate the existing Tip Trailer Services IT infrastructure and critical business applications to a single, fully managed Microsoft Azure platform. This migration creates a single unified platform for Tip Trailer Services to build on for the future. It will also make it easier to integrate future acquisitions.
Migrate all the existing Citrix and Office365 instances into a single cloud. This will affect around 3,000 staff of Tip Trailer Services worldwide. For drivers, it will improve their ability to get updated information from the company about routes, pick-ups and drop-offs.
Deliver a global managed IT service desk and End User Compute solution. This will include securing end-user devices to prevent criminals hacking into devices to get information to hijack loads.
Enterprise Times: What does this mean?
This deal comes at a good time for NTT Ltd. In December it signed a multi-year strategic alliance with Microsoft in December. This was aimed at creating a Global Digital Fabric of enterprise solutions built on Microsoft Azure. This is the first customer deal that is likely to take advantage of that Microsoft deal.
It has also just launched its new Global Data Center division. This has integrated 160 different data centres into a single business unit. For customers such as Tip Trailer Services, this means that they can take advantage of the deal NTT Ltd signed with Microsoft. It allows them to have a single Microsoft Azure instance that spans the globe. It also ensures local access for drivers and staff and will help its IT services support future acquisitions.
Last year, Jason Goodall, CEO, NTT Ltd set an ambitious target to grow revenue for NTT Ltd by US$4 billion by 2023. A key element of that is cross-selling services to existing and new services. This deal appears to be a good example of that. It is likely that we will see an increasing number of similar multi-year, multi-service deals announced over the next few months.