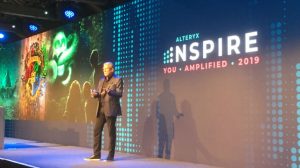 Research carried out by Alteryx and published during its EMEA Alteryx Inspire event in London, has demonstrated the importance of people, technology and data. The survey asked questions from a sample of 3,208 respondents. There were just over 500 participants from six countries: France, Germany and the UK in Europe, Singapore and Japan in Asia and UAE in the Middle East.
Countries where Alteryx has a presence but no research was carried out were Denmark, Czech Republic, Ukraine and, surprisingly, Australia. The US was omitted from this piece of research as its focus appears to have been the international market.
The importance of people
On stage, according to Dean Stoecker, co-founder, chairman and chief executive officer of Alteryx, there are three components of a digital transformation strategy: Data, Technology and People. The survey backed up this view. European respondents felt that "investing in data and analytics is useless without people who understand it." Furthermore, 69% of people "agreed that empowering people is the key to digital transformation."
Stoecker highlighted a LinkedIn Workforce Report for US (August 2018) that said there was shortage of 151,717 people with data science skills. Globally that number could be as much as three times that. The Alteryx survey showed that in Europe, Singapore and the Middle East nearly half the respondents prioritised skill and talent as they look to keep up.
Strangely, the figure in Japan was a much lower 22%. This finding seems to run counter to a 2015 Nikkei Inc Group survey. It found that 62% of companies said their biggest challenge was finding (data science) talent. There seems no reason for the discrepancy and Alteryx did not appear to follow up with a qualitative survey.
In addition Gartner predicts that, "by 2020, 50% of organizations will lack sufficient artificial intelligence (AI) and data literacy skills to achieve business value."
For Alteryx, whose technology provides an end to end technology platform in organisations, this creates a challenge. It means that with a shortage of data scientists its adoption is perhaps slower than it could be. Certainly, listening to customers on stage and, more importantly, attendees they had all seen significant benefits from deploying the software.
Alteryx is targeting the platform at those citizen data scientists that use Excel, not just data scientists. This makes a far wider target audience for Alteryx. Its software seems to be heading in a direction that is more likely to achieve this.
The importance of Data
"Data is the new oil" is a phrase that is overused but is also recognised as true. The survey asked about the impact of data in the form of its supporting technology, discovering:
data and analytics (36%),
cloud (34%),
artificial intelligence and machine learning (25%),
IoT and big data (24%).
What was clear from the survey is the importance of data as a catalyst to improve efficiency and boost revenues. Almost three quarters of respondents agreed that data is key to driving their business forward. Franky Stephenson, Head of Business Intelligence at Anthony Nolan, spoke about how Alteryx had assisted in finding significant improvements across the business. This included streamlining processes. More importantly highlighting when stem cell donors would not follow through the whole process to donation.
Brian Millrine, from Brookson Ltd, spoke about how its whole business now relies on the automation that Alteryx has delivered. It has reduced work that once took days to minutes. Enterprise Times spoke to Millrine about their experience and this will be published in a podcast later.
The importance of Technology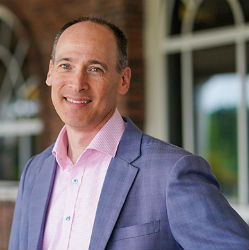 Alan Jacobson, chief data and analytics officer of Alteryx commented: "At Alteryx, we have long-believed that a world-class data analytics organization requires the right technology, the right strategic focus, an analytics culture and ultimately, the right talent. The most forward-thinking, competitive businesses are approaching data analytics in this holistic way and are elevating it as a strategic priority in 2020.
"With the most robust, end-to-end analytics platform on the market—combined with the power of our highly-engaged Alteryx Community of more than 100,000 members—we are committed to helping companies achieve analytic maturity and unlock business value."
Alteryx is looking to help companies by delivering technology that is usable by expert employees not just data scientists. Its recent acquisition of FeatureLabs and the launch in beta of Assisted Modelling are examples of that. What it is trying to do is bring data science down to the level of understanding of the employee.
This does not mean that companies cannot leverage data scientists, they can. Access is still available to develop in R and Python to further improve models. However, it means that trained users are able to prepare data, create workflows and produce insights in a collaborative and repeatable way. More importantly with a level of governence. Something that they have never been able to do within Excel.
Enterprise Times: What does this mean
Alteryx Inspire is being held this week at Tobacco Docks under the tag line of "you amplified". Talking to delegates at Alteryx Inspire it is clear that it has developed a community of evangelists. Stoecker talks about Alteryx having the capability of helping companies to unlock the 10-15 Trillion dollars in value that data holds within an organization. It is a journey that the technology is already helping some companies with. However, it often needs the support of other applications. It is also still improving its own technology stack.
Some software focuses on delivering insights and visualizing information. Alteryx is taking it a step further. It is enabling companies to fundamentally change business processes in ways they would never have thought of before. For many organizations these are not single iterations but often taking many steps forward or completely changing processes. For example, Anthony Nolan changed the way it recruiting stem cell donors.