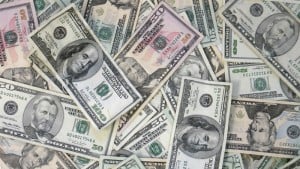 Celigo, the Integration Platform as a Service (IPaaS) vendor has announced a Series B round of funding. It comes less than a week after SnapLogic, another IPaaS vendor, raised $72 million in funding. The IPaaS market has huge potential as companies look towards a hybrid architecture rather than the historic monolithic architectures.
Market Research Future Analysis estimates that the global IPaaS market will generate revenue of approximately USD 2 Billion by 2023. It is, therefore, no surprise that investors are looking to assist companies wanting a slice of the market. After Salesforce acquired MuleSoft last year investments in the sector have not stopped.
Celigo raises $20 million
Led by NewSpring Capital, the series B round also saw a reinvestment by TVC Capital. There was also a minor investment from Blossom Street Ventures. The funding will enable the company to further invest in product and will boost international growth. Celigo differentiates its solution with Integration Apps to enhance the numerous application connectors that it supports.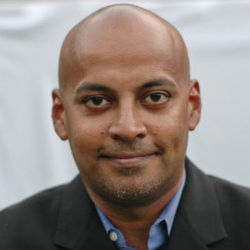 Jan Arendtsz, founder and CEO of Celigo commented: "Celigo has reimagined what integration should be. With today's proliferation of business applications, the older generation of IPaaS solutions has hit its limits.
"Celigo's mission is to simplify the building and management of all integrations, without any compromise in capabilities, so that both IT and business users can work side-by-side to automate business processes. The balance between simplicity and complexity is difficult to achieve, and Celigo has found it in this new approach to iPaaS."
With its integration Apps, Celigo can deliver flexible and deeper integrations than traditional IPaaS solutions. An example is its Salesforce-NetSuite Integration App. More than 1,000 companies already use this to automate the lead to cash process between the two applications. This is what seems to have attracted the new investors and helped retain interest from the existing ones.
Brian Kim, NewSpring Partner commented: "As companies, both small and large, seek digital transformation to compete in the modern economy, they're looking for integration solutions that enable them to automate business processes at scale and with quick time to value. We believe Celigo is well-positioned to capture greater iPaaS market share due to its unique simplicity and flexibility."
SnapLogic raises $72 million
Last week SnapLogic, another native cloud IPaaS vendor, also announced new funding. It raised $72 million in growth financing led by Arrowroot Capital. Other investors included Golub Capital and existing investors.
SnapLogic has a different approach to Celigo and powers its integration platform with an AI powered interface. Its aim is to provide an integration platform that provides a self-service option that "citizen integrators" can use as well as experts. The interface delivers application and data integration, API management, B2B integration and data engineering projects. It also has a long list of enterprise customers including: Adobe, AstraZeneca, Bristol-Myers Squibb, Emirates, Schneider Electric, Siemens, Sony, and Wendy's.
Gaurav Dhillon, CEO at SnapLogic: "This is an exciting time for SnapLogic. We're extremely proud to have built a modern and innovative solution that is solving really hard problems for our enterprise customers. This latest investment is a testament to the hard work and ongoing support of our customers, partners, and employees around the world. Together, we'll continue to chart the way forward, making integration even faster and easier so enterprises can realize their data-driven ambitions."
This a significant amount of funding and a significant opportunity. Matthew Safaii, Founder and Managing Partner at Arrowroot Capital commented: "SnapLogic is attacking a huge and surging market opportunity with a uniquely modern and powerful platform. They've built an amazing product, work with an impressive roster of customers, and are led by an experienced executive team. As SnapLogic sets its sights on continued product leadership and global expansion, we look forward to partnering with them to help get their pioneering integration platform into the hands of even more enterprises around the globe."
Enterprise Times: What does this mean
To date Celigo has raised $32 million in funding. It previously raised $12.3 million in a Series A funding round led by TVC Capital. It already has offices in the US, Netherlands, India, and the Philippines and is also looking to expand further into new geographies. The press release fall short of exactly where but further expansion in Europe, Asia and possibly South America seem likely.
As NetSuite expands its own footprint Celigo is likely to follow as it has a strong presence in that market. It will also look to improve the user experience and add more AI capabilities. Though it fell short of explaining, in detail, what those were in the press release. TVC Capital Managing Partner, Steve Hamerslag commented: "We are thrilled with Celigo's progress to date and believe that this next round of funding will fuel our next level of growth."
With three times the money raised, SnapLogic would seem at first glance to be at an advantage. However, the press release says little about how SnapLogic will invest the money. Celigo may also have the option of raising more funding if it finds there is the opportunity to grow faster. IPaaSs is hot as these investment have shown.
Expect to hear more from both of them as the aim to disrupt market leaders such as Dell Boomi and MuleSoft, now Salesforce integration cloud.