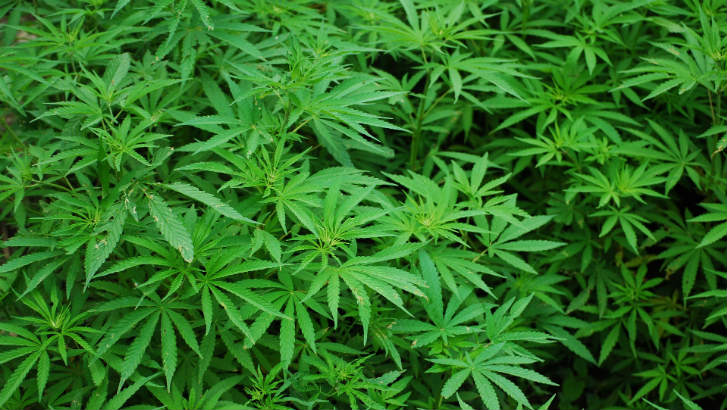 NuLeaf Naturals has selected and is currently implementing Rootstock ERP software to support its growth in what is a rapidly expanding market. A recent report by Grand View Research revealed that the legal cannabis market was valued at around USD 11.9 billion in 2018. Furthermore, it is set to grow by a CAGR of 24.1% over the next six years. To address that market, Rootstock has developed specific industry functionality. Nuleaf Naturals is the latest cannabis product and CBD oil business and manufacturer, to select its ERP solution.
NuLeaf Naturals was named the 11th fastest growing company in the Inc Magazine Inc 5000 list in 2018. Founded in 2014 by Jaden Barnes, it posted revenue of $13.9 million in 2018, a whopping 12,000 percent increase from 2015. While that growth rate is likely to slow in percentage terms with continued deregulation across the US it is unlikely to stop. Ian Kelly, Operations Officer, NuLeaf Naturals commented:  "We're passionate about helping people lead healthier, happier lives. Toward that end, we're committed to delivering the highest-quality organic cannabis oil products on the market. With the passage of the 2018 Farm Bill, some cannabis products, such as CBD oils, were removed from the Controlled Substances Act for the first time. We experienced significant growth before the bill; now we're seeing a boom. With increasing demand, we still want to deliver a superior customer experience."
As the company scaled, it needed to automate processes across its supply chain, manufacturing and distribution operations. Enterprise Times asked some questions of Kelly about the project and also spoke to Tom Brennan, CMO at Rootstock.
The challenge
Like many of its competitors Nuleaf Naturals is a fast growing organisation that supports both B2B and B2C. It faced challenges for both sides of the business. Kelly explained these as: "For the B2C side of our business, for our customers, we're hoping to provide a more seamless experience. We want to provide a more streamline and quicker process from when the order is place to when it arrives at the customer's door. We live in a day and age right now, where we're competing with Amazon. Everything gets ordered online. We want to provide a similar level of service, where something is ordered and arrives in a couple of business days. Having a powerful ERP that helps us manage this provides savings, which we can pass onto the consumer.
"From the B2B side of our business, we see a platform that can further empower our account management, with online portals for our account staff to review past ordering history, allow them to really engage in being a brand ambassador and account manager, where we can come in and help drive their business, and increase their customer satisfaction rate. We're in a growing industry where a lot of competitors are all jumping on board and we really need that support to make our account team successful."
NuLeaf Naturals has also needed to scale its manufacturing operation, while maintaining quality in a compliance heavy industry. In the last few months it has introduced automated bottle filling and labelling machines, and simultaneously facilitated compliance with Good Manufacturing Practice (GMP). With such growth and expansion it needed to find an ERP that would meet its new and future requirements.
The project
NuLeaf Naturals selected Rootstock in May 2019. The implementation project is due to complete in November. The company will go live across several modules including:
Scheduling and Capacity Planning.
Financials.
Sales Order Management.
Inventory Management.
Cost Accounting.
The project is being delivered by a combination of teams from Rootstock, NuLeaf Naturals and Neunet Consultants a Salesforce and Rootstock partner.
To measure whether the implementation is successful, Nuleaf Naturals has also determined the KPI's by which it will measure that success. Kelly said: "Our goal is an overall enhancement to our business operations; improving our efficiencies in customer fulfillment times, logistics in production, procurement, sales forecasting and financials. We remain dedicated to effective business practices that streamline the seed to sale process."
While it is early days in the project it will be interesting to catch up with Kelly in a few months to see what progress the company has made.
Why Rootstock
ET asked Kelly why Rootstock was selected. Perhaps surprisingly the company did not enter a competitive tender process. As it already used Salesforce CRM it wanted to find an ERP solution that was already leveraging the platform. Rootstock was probably the only contender once that decision was made. There are other ERP solutions such as FinancialForce on the platform but it doesn't target this market. Other integrated solutions are available but they are not native to the platform. Kelly commented:
"We choose Rootstock because it was a product that provided us a "soup to nuts" solution, a solution that would allow our growing organization an easy way to manage our staff, customers, purchasing, inventory, and overall delivery on our brand promise – truly a solution for everything.
"We (also) choose Rootstock as it was fully integrated with Salesforce, which serves as our B2B support tool. We were intrigued about choosing an option that was built off this market-leading platform. Our goal is to stay focused on our customers and not get lost working on the system, but instead have a system that would work for all of us. We know Rootstock Cloud ERP will allow us to spend more time growing our brand."
Kelly also sees the benefit of the AppExchange enabling NuLeaf Naturals to extend the ERP solution. The company already has plans to do so. Kelly explains: "We are looking forward to the addition of Zenkraft, which will streamline our fulfillment process. This is the beginning of many additions that we feel will present themselves in time, as we strive to be the Market Leader."
Zenkraft provide multi-carrier shipping apps for both B2B commerce and B2C ecommerce. Native to the Salesforce platform it is already Lightning ready. Other integrations it may consider include point-of-sale, e-commerce, and compliance, all available either on the Salesforce platform or through the AppExchange.
Since starting the project, Kelly has seen Rootstock deliver on its promises. Kelly added: "Since our initial discussions with Rootstock, it was easy to see that we had a partner that would walk with us the entire way through and provide the support we need. We see the same values in the experience they provide to their customers as we strive to do for ours."
Why is Rootstock such a good fit
Rootstock has invested in developing specific industry functionality to extend its manufacturing and distribution focus ERP solution. Cannabusinesses need a fully functional ERP solution on a platform that allows them to scale quickly, which Rootstock and Salesforce provide. The market and regulations are also changing or at risk of changing constantly. Rootstock provides the flexibility to configure, change and upgrade the solution easily. It also has sophisticated track and trace functionality, including lot control and serial number tracking. Rootstock also now supports the relevant regulatory reporting for Metrc, Health Canada and the FDA.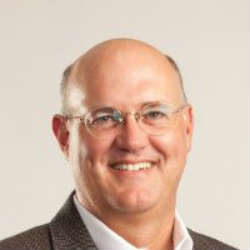 Brennan commented on the industry focus by saying: "Rootstock is continuing to enhance our track and trace capability, as this is critical to the cannabis industry. We are also forming a tighter relationship with ComplianceQuest, an excellent EQMS solution on the Salesforce Platform for quality management and FDA compliance requirements."
Not only has Rootstock invested in product development for cannabusinesses it has also trained its professional services team. Several staff are now Metrc certified which enables it to deploy Rootstock ERP at customers in line with the regulatory frameworks that are required. NuLeaf Naturals is just the latest in a line of customers in the CBD and cannabis sector. Rootstock is looking to add more.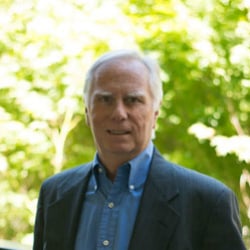 Pat Garrehy, CEO of Rootstock Software commented: "We're thrilled to have this opportunity to work with NuLeaf Naturals. The CBD industry represents a greenfield, as companies aren't weighted down with legacy ERP systems. Companies like NuLeaf Naturals are nimble and innovative, and they see the advantage of going straight to a cloud-first architecture."
Enterprise Times: What does this mean
This is a significant growth market and it is no surprise that ERP vendors want a slice of it. There are several dedicated cannabusiness ERP vendors in existence. A recent ERP Focus article: by Tom Miller identified six:
Other Manufacturing ERP vendors are now introducing functionality for the market including Deacom and ProcessPro. Where Rootstock differentiates from these, often smaller vendors, is that it is cloud native and built on a massively scalable platform. It also provides not just the industry vertical functionality but has also invested in professional services to support customers through implementation and in life. It will be interesting to see how quickly its customer numbers grow over the next year. Importantly, Rootstock is also an international vendor. The global legal marijuana market is set to be worth $66.3 billion by 2025 according to Grand View Research. Rootstock is well poised to take advantage of the growing market in both Europe and Asia.