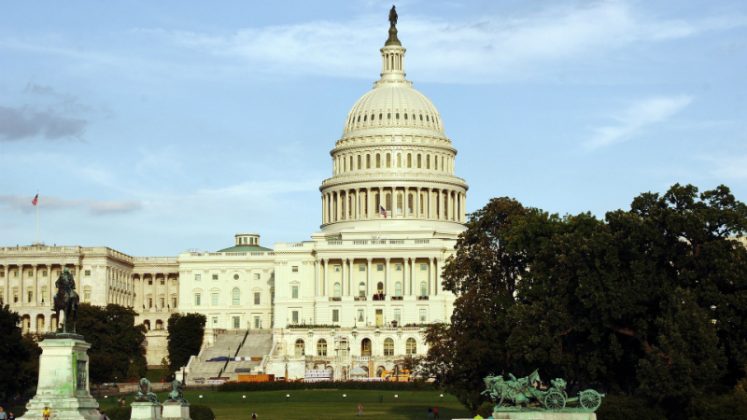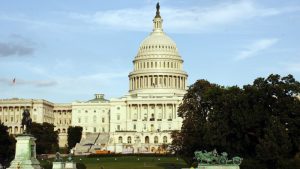 MuleSoft Government Cloud solution, now has FedRamp authorisation. MuleSoft Government Cloud attained FedRAMP authorisation on 31st July 2019, at moderate level. Deployed in the cloud it provides an iPaaS solution and a full lifecycle API management solution. With access to a mature iPaaS solution government agencies can leverage the MuleSoft Anypoint Platform to integrate their applications.
Seven out of fifteen cabinet level departments already use MuleSoft. That number is likely to grow following the FedRAMP authorisation that should enable agencies previously inhibited for compliance reasons to select the platform.
Mark Dao , chief product officer, MuleSoft commented: "Decades of disconnected, legacy technologies are draining government agency budgets with their expensive maintenance costs and slow down the clock speed of innovation in the public sector. Our new Government Cloud environment for Anypoint Platform is engineered to help agencies allocate resources towards better citizen experiences by leveraging the power of an application network to reduce infrastructure and maintenance costs, accelerate IT productivity while adhering to FedRAMP compliance requirements."
This announcement sees MuleSoft successfully add approval in the US to that provided by the DTA Cloud Services Panel in Australia and G-Cloud in the UK. Hosted within AWS GovCloud specifically for the US market, MuleSoft has invested heavily to achieve and retain its authorisation. This has included additional support staff and a continuous monitoring of the platform to ensure that it remains secure. Though MuleSoft did not elaborate as to what this entailed.
Benefits are real and already being seen
MuleSoft is already in place at one Government agency where it replaced a legacy Oracle SOA solution. After a comprehensive competitor investigation it selected Mule ESB and the Anypoint Platform to integrate its CRM and Network Modelling Systems. It will also generate tickets within its services management solution.
The installation reduced overheads by $650,000. This included two FTE's and the costs of Oracle WebLogic Server. Its IT director commented: "On a previous project we had 14 people dedicated to the integration platform. We can do more with Mule ESB in less time, using less than half of the manpower."
In Colorado, the State of Colorado had a green field challenge. In 2009 when the Affordable Care Act was passed, it decided to create its own health insurance marketplace instead of using Federal systems. With disconnected systems and processing time that took 45 days to determine eligibility and a manual process for rekeying data, it reviewed its systems architecture. It developed Colorado PEAK on the Salesforce platform using MuleSoft Anypoint Platform (before its acquisition by Salesforce) to integrate with Federal and other solutions.
The result? Antoinette Taranto, Chief Customer Officer said, "Before MuleSoft and Salesforce, we were processing 30,000 applications per month with a $30 million annual personnel budget. Now, we are able to process 60,000 applications per month with the same $30 million annual budget. Prior to modernizing PEAK, we would have had to double our staff to accomplish this."
It took six months to launch and has realised at least $5 million in Savings and processed more than 270,000 applications.
Highlighted benefits
MuleSoft highlights four benefits that customers will achieve using its platform under the FedRAMP auspices.
Accelerate project delivery: The Anypoint Platform enables the connection between Legacy and cloud connected solutions rapidly. Where templates already exist, these take seconds rather than hours or days they might have done in the past.
Reliably scale government workloads: Hosted in AWS the Anypoint Platform can take advantage of the elastic compute capability it provides. This enables organisations to process far more data and integration points than would have been previously possible. Having FedRAMP authorisation also ensures security and redundancy within the platform, including the promise of zero downtime upgrades.
Focus of security: MuleSoft meets the FedRAMP Authorisation security standards. It also adheres to security requirements such as FIPS 140-2 compliant hardware and software encryption, logical security enhancements based on FedRAMP and NIST 800-53 requirements, extending TLS 1.2 encryption end-to-end and hardening of our instances to CIS benchmarks. Much of this underpinned by the AWS-Cloud instance.
Flexible costs: Government departments only pay for the resources that they use. This means that if volume is lower than expected the costs are kept low. This avoids overspend on expenses servers and on-premises software license that are barely utilised. It frees up those resources to spend on other initiatives.
Enterprise Times: What does this mean
With the FedRAMP authorisation it should enable MuleSoft, and therefore Salesforce to build deeper relationships with more federal organisations. If it can persuade more agencies onto the MuleSoft platform, delivering a secure interchange between legacy solution it may persuade to extend that trust to other solutions.
FedRAMP authorisation does not mean that Salesforce will automatically start to win more work from Federal Agencies. However, it is a prerequisite to doing so. Importantly, once MuleSoft is in place it will gain better relationships with those agencies. Also the knowledge of those legacy solution that it is looking to replace with its other applications.