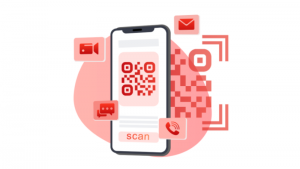 Beowulf has launched a cloud service which it claims will provide cheaper, faster, and higher quality services using blockchain. QUICKOM is an application that enables users to create custom QR codes to use as an in-bound communication method which records all transactions on the blockchain. The objective is that the application be usable on a global decentralised cloud network. The intention is this provide enterprises with faster and cheaper services than centralised competitors offer.
"QUICKOM represents a monumental leap forward in corporate and personal communication in the digital age. Our aim is to deliver smart communication that's both efficient and affordable, and we believe the patent will validate the innovation this technology presents. It's also a key milestone in safeguarding our intellectual property, as we seek to turn QUICKOM into the go-to choice for individuals and companies the world over." Dr. William H. Nguyen, Beowolf founder.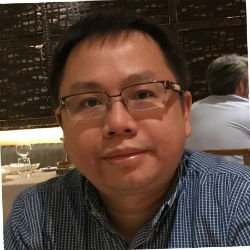 QUICKOM
QUICKOM utilizes QR code technology to connect people without using clunky telephone numbers. Customers and recipients:
either scan a QR code (that they have been sent) through the camera on their smartphone
or find the QR code on company social media pages.
Beowulf then initiates a phone call. QUICKOM functions on a globally distributed cloud computing network. This enables miners to operate on a decentralised local level. A U.S. patent is pending on the QUICKOM inbound communication system.
The attractions of QUICKOM for enterprises, and individuals
For enterprises, this has the potential to "revolutionise call centres and customer resource departments" – because it:
eliminates the need for those clunky 10 digit numbers which send customers to automated services
instantly connects the customer to a care representative, removing many customer headaches
cuts the need for all the expensive (and often and redundant) software needed in modern call centres.
Since the starting point is an outbound (to the customer) call, on-boarding for call centre employees is virtually non-existent. This releases organisational, which can deploy to other business areas.
This service may also change the way people communicate with each other. Rather than giving out a personal phone number, an individual can create his or her own QR code (whenever they wish) and send it (or share it) with only the people with whom they wish to connect. The attraction lies in reducing telemarketing harrassment. With QUICKOM, users regain the ability to control their own inbound calling.
Consumers can even use QUICKOM QR codes to avoid advertisements. By setting desired conditions – such as expiration dates and one-time validity – they can control (and anonymise) inbound communications. Over time this will prevent customer phone numbers from ending up on web directories – because these no longer can list a permanent contact number.
Beowolf and blockchain
Beowulf is a decentralised cloud network for communication services. The B2B platform provides ready-to-use technology for clients to adjust and operate their own communication services, to enhance their own business models. It enables business to provide communication features without the typical barriers associated with call centres while maintaining successful client relations.
The Beowulf blockchain employs a delegated Proof-of-Stake and native dual coin structure to ensure transparency for all transactions in the system. The architecture of the Beowulf network is fueled by its payment system and comprises two layers of cloud network and blockchain technology:
the cloud network: Beowulf turns computing resources worldwide into a global cloud computing network more powerful than a supercomputer to serve the communication services
the payment system: the payment for miners, and expenses paid by users/businesses, occurs using real fiat monies via the W native coin.
Beowulf employs Delegated Proof-of-Stake and a native dual-coin structure to manage the transactions in the network. It expects to have thousands of 'Supernodes' which will guard the Beowulf blockchain. All nodes will have equal chances to earn block rewards and transaction fees for each block they create.
By forming such a decentralised cloud network, Beowulf allows anyone anywhere in the world to monetise computing capacity by becoming Beowulf miners. This enables Beowulf to provide business clients with:
network quality
scaleability
the lowest possible cost (using transparent pay-per-use rates).
As a cloud network provider, Beowulf splits, 50/50, the revenue collected from business with the miners involved in each transaction.
Enterprise Times: what does this mean
To Enterprise Times there are two parts to this announcement, the business/consumer aspect and the architecture. For the first, the attractions are manifest. Anything, like QUICKOM, which simplifies interactions with a call centre requires applause. Similarly, reducing unwanted outbound telemarketing gas its attractions.
It is the second part which raises concerns, the need for an army of miners volunteering their capacity to enable the QUICKOM functions to happen – and receiving payment in cryptocurrency. The rewards will need to be generous if sufficient participants are to sign up and then continue to provide resources. Could this be the Beowolf/QUICKOM Achilles Heel?