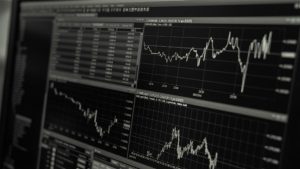 Last year was a remarkable period for funding in the UK tech sector. It attracted more venture capital investment than anywhere else in Europe, with £6.3bn in funding from investors. We also saw a landmark year for tech exits, with sales, IPOs, and mergers worth over £30bn, more than every other European country.
London was the top destination in Europe for tech investment in 2018, with nearly double the amount being ploughed into companies in the British capital than nearest rival Berlin. There is a need to look beyond the need for a deeper focus on tech from the outset within our education system. The current economic uncertainty means we need to deliberately capitalise on our advantage and nurture our tech industry. This will ensure that tech companies continue to get the funding they need, and will help London remain Europe's foremost tech capital and the UK retains its status as a top global tech hub.
UK tech sector – producing globally disruptive companies
Already the global hub for AI, the UK is ranked third in the world for producing the most globally disruptive tech companies. Recent findings from KPMG's Global Tech Innovation report found that Britain now trails only behind the US and China of countries expected to produce the technologies that will have the most impact on economies and societies.
Against this backdrop, it is not surprising that there is no shortfall of capital in the UK ready to be committed to the tech sector. Given investors' unrelenting enthusiasm for innovative, fast-growth, entrepreneurial tech companies, a large part of this is being driven by the FinTech sector. This is indeed fostered to a great extent by the UK's world leading financial services industry. But there is also rapidly increasing demand amongst corporates of all sizes for less glamorous but increasingly business critical behind-the-scenes technology.
The AI and machine learning based applications which are streamlining organisations' back office processes include:
automating audit processes;
robo-accounting;
streamlining data migration, and;
super-fast document compliance verification.
This sub-sector is now primed for growth, which at finnCap we describe as 'automating the unglamorous'. Investors easily comprehend that the automation of such processes is not a luxury, but a must-have. There are three certainties in life – death, taxes, and compliance with regulation – and so companies that develop such technology will attract funding and continue to grow at pace.
Potential high-growth tech and software-as-a-service firms will continue to have a range of funding options at their disposal, including raising equity, whether private or public. For those seeking the next stage of growth, management teams will have to make a decision – to opt for either private equity/venture capital, or to list on AIM.
Public route – AIM still has a vital role in helping tech businesses scale up
17 tech companies listed on AIM in 2018, out of a total of 42 IPOs, which represents 40% of all public debuts on the market last year. Despite the uncertain macroeconomic climate, AIM remains a highly attractive, intelligent market. For firms seeking funding it has a vital role in enabling business to scale–up, with many institutions with capital looking to fund potential high-growth companies.
The benefits of IPO include:
management able to release equity;
raise additional capital through further funding rounds (both through acquisition and organically);
maintain strategic control of the business, and;
benefit from the higher profile and credibility.
AIM remains the most attractive junior market in the European trading bloc and hosts companies from over 40 countries. Over the years, we have seen numerous promising companies grow at a particularly fast pace. A good example is Ideagen, an innovative risk management tech and software firm and client of finnCap, which listed on AIM in 2012 with a market cap of £10m. By March 2019, this had risen to £293m, a result of organic growth as well as taking advantage of the benefits a listing on AIM offers, in well supported funding for a series of acquisitions.
Private route – Private equity and venture capital are the most popular options
Private equity and venture capital funds probably represent the most substantial competition to AIM. Some tech companies eschew public scrutiny in favour of continued private ownership, regardless of the potential for the loss of control. Private equity invested close to £5bn in the scale-up sector over the last five years, with tech companies attracting £1.8bn of this figure, equal to 72 percent of the total of £2.5bn raised in 2018. It was also a bumper year for VC investment, with £6.1bn raised in 2018, the highest in Europe.
Alternative forms of investment present competition for AIM, despite the strong track record in helping fund profitable and cash generative global businesses. While AIM-quoted corporate failures tend to gain dramatic headlines because of the nature of public participation in their funding, the quantity of established, profitable and dividend paying companies show how successful AIM has been in helping companies scale-up. Last year's funding totals indicated that there is still plenty of capital flowing into the UK's tech industry, and finnCap alone, as AIM's largest broker, has raised £490m just in the tech sector since the beginning of 2017, in addition to £108m of directors' placings.
Funding outlook remains promising
The funding outlook for tech is promising for 2019, both on AIM and in the private equity and venture capital markets. Despite the continued economic and political uncertainty, we believe that investors' appetite to help fund tech firms seeking to scale-up will remain strong. While the fascination with Fintech is now almost passé, the specific application to "RegTech" plays to the fact that the unglamorous automation of necessary administrative processes, such as the delivery and auditable proof of regulatory compliance in multiple verticals, will only increase. The historical spirit of innovation remaining strong across the UK, and the future therefore remains bright for the UK's tech sector.
---
finnCap Group plc, which listed on AIM in December, is a corporate adviser and broker that advises ambitious growth companies, accesses capital, and promotes their stories across public and private markets. finnCap is the largest adviser to ambitious growth companies and No.1 broker on AIM, and is also No.1 technology broker on AIM, in terms of number of clients.