Infor has announced the acquisition of the company behind ReServe Interactive, a leading provider of cloud-based hospitality software. Infor acquired Efficient Frontiers Inc for an undisclosed sum.
ReServe Interactive develops cloud-based sales and catering, restaurant reservations, and floor management software. Its solutions will compliment Infor CloudSuite Hospitality and increase the Infor presence in hospitality markets that ReServe Interactive is strong in.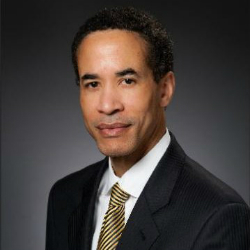 Charles Phillips, CEO of Infor commented: "This acquisition will significantly add value to our existing development efforts for Infor CloudSuite Hospitality, and further solidifies Infor's leadership position in the global hospitality market. By adding this additional functionality, we are expanding our solution base to address the growing need for reliable sales and catering technology as hoteliers look to digital transformation to address the evolving needs of the modern consumer. Paired alongside our current hospitality offerings, this allows us to deliver a comprehensive, multi-module suite, that will offer a better ROI to our customer base." 
Extending beyond hotels
Infor has continued its M&A activity in Hospitality. This latest acquisition adds to that made last September of Vivonet. Now named Infor POS, it added cloud-based POS solutions for several new verticals. The combination of ReServe Interactive, Infor POS and Infor CloudSuite Hospitality means that Infor can offer a full stack solution across a wider set of hospitality verticals.
ReServe Interactive has customer in verticals such as entertainment centres, stadiums, wineries as well as conference and convention centres. These include customers such as Chicago Yacht Club, RS3 and Frank Theatres. Michael Idlis, Frank Group USA commented: "I can't imagine using anything but ReServe for all of my events. Thanks to ReServe, we have the ability to be very detailed and event-specific with our BEO creation."
It was recently named a market leader in the Event Management Software space by FeaturedCustomers. It was one of nine to receive the accolade from a list of sixty two vendors. In total it claims 15,000 users across 14 markets. While it achieved 3.5 stars on G2 it has not yet made an appearance on the G2 Grid for catering software. Oracle's Hospitality solution Opera does so and that is the likely competitive target that Infor has in its sights.
The ReServe Interactive solution is complimentary to both Infor POS and Cloud Suite Hospitality. The latter consist of five systems:
Property management
Revenue management
Incident management and scheduling
Social business collaboration
ION integration platform with interfaces included
The work begins now
There are several questions that remain unanswered from the press release. These include the future for ReServe Interactive Founders Beth Goodell and Lynn Carter. There is also the question of how quickly Infor will integrate the ReServe Interactive solutions into the back office ERP that CloudSuite Hospitality provides. There is little information on the ReServe Interactive site to indicate whether it has already integrated its solution to any ERP systems.
Enterprise Times: What does this mean
Despite heading for an IPO, Infor is still looking to expand its footprint through targeted acquisitions. In ReServe Interactive it has found a solution that fulfils a need for customers and extends the Infor reach in Hospitality. Importantly, the solution will also cross boundaries easily. Internationalisation is hard for a small US-based company to achieve. However, with the breadth of coverage that Infor provides it should be able to sell the ReServe Interactive solution outside the US into customers quite easily. The combination of Infor and ReServe should see increased sales and will also help promote the CloudSuite Hospitality into more micro verticals in time.
In the same way that it invested in its Retail Solution, the strategy to deliver a complete hospitality suite is nearing completion. What Infor now needs are marquee customers. Can it win some before the next Inforum in the autumn?