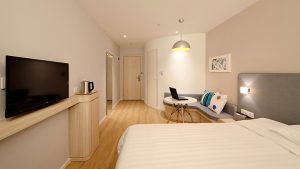 Infor has announced the acquisition of cloud-based hospitality solutions vendor Vivonet for an undisclosed sum. It intends to integrate the Vivonet solutions into Infor CloudSuite Hospitality. This is the first acquisition in the hospitality space that Infor has made since CloudSuite Hospitality launched in 2014.
Vivonet's last funding round was back in 2010 when it received $8.5 million. In the last few months it has announced new functionality. This includes updates for the new PCI standard TLS 1.2, integration with MyCheck and new features for the higher education hospitality industry. It has amassed a number of interesting customers and a few months ago strengthened its management team. Three months ago Vivonet achieved Oracle Validated Integration status with Oracle Hospitality OPERA 5.5.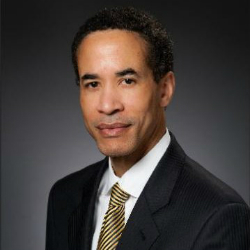 In a canned statement Charles Phillips, CEO of Infor said: "Vivonet's specialized applications are highly complementary to Infor, creating a more comprehensive suite for customers, and expanding our marketing opportunity into three new foodservice micro-verticals.
"Last-mile industry functionality enables Infor customers to use the cloud to harness the power of their mission-critical data to transform their business with machine learning, predictive analytics, and artificial intelligence."
Is this the start of a big push by Infor into the Hospitality market?
The comment from Phillips is interesting. It shows clearly that this is not about buying users. Infor wants the technology and products that Vivonet has. The acquisition also gives Infor a foothold into three new markets. The acquisition fills a gap that exists between CloudSuite Hospitality, CloudSuite Retail and CloudSuite Food and Beverage. Will Vivonet form part of one of these applications?  There are synergies with each. Or will it form a completely new CloudSuite. CloudSuite Hospitality focuses on Hotel management, gambling and entertainment and is the most likely candidate though.
This is a timely acquisition by Infor with Inforum happening next week. Given the track record of Infor and its acquisitions, this may not be the last in the Hospitality sector. The company has a track record of making a series of acquisitions before releasing new versions of its software. The last time it acquired multiple companies in the same market segment was 2016. In the space of a few weeks it acquired Starmount and Predictix which led to a new version of Infor Retail. Are we to see the same here?
The timing would seem right. The Hospitality market is seeing strong growth. Analyst firm Markets and Markets predicts the Smart Hospitality Market at being worth over $18 billion by 2021. It sees the market growing by over 25% CAGR. A couple of acquisitions to expand the functionality of CloudSuite Hospitality and a concerted push into the market should deliver significant returns.
What does this mean
Acquisitions just before a major conference is not a new strategy. Vendors like to surprise audiences and unveiling a new acquisition is always good news. If that is then tied to a major product update it can double down on the good feeling in the room.
Buying a company that already has cloud-based applications is a sensible move for Infor. It will make integration faster and easier. It will also make it easier for customers using either product to upgrade to the new release.
Does this presage a major attack on the Hospitality software market? Let's wait and see what Infor says at Inforum.