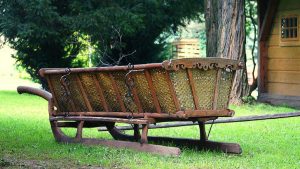 Jack McDonald is the Founder, Chairman and CEO of Upland Software Inc. During his career he has built four successful technology companies. In doing so he has helped to create more than $2 billion in shareholder enterprise value in the process. He took his latest venture Upland Software, founded in 2012, through an IPO in 2014 and continues to build the company with a mix of organic growth and acquisition.
ET: Who is your inspiration and why?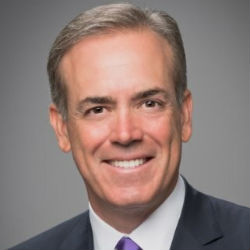 Jack Mcdonald: "I love entrepreneurs. There is a great one, a guy named Joe Liemandt based here in Austin. He is the best software entrepreneur I have ever met. He has built a collection of businesses that have a big focus on customer success with best in class margins. Liemandt has built a global delivery platform that is unique and differentiating. He happens to be one of our lead investors. In this business he has been an inspiration to me and we have modelled ourselves in many ways on his success."
ET: How would you describe your leadership style?
Jack McDonald: "I believe in delivering, in setting goals but only doing it in a way that is real and that can be executed against. You create belief and trust and you give people a platform to succeed. You often see people create expectations that they can't deliver against. That winds up resulting in disappointment in people. You have to be bold but you have to be realistic."
ET: What are your personal challenges for the next 12 months
Jack McDonald: "We are at a very exciting point as a business. I founded Upland 6 years ago. We have taken it from a startup to 200 million dollars in revenue, we have a million users, 9,000 accounts globally and a Fortune 2,000 customer base. We are publicly traded on the NASDAQ. Our enterprise value is now about 1.1 maybe 1.2 billion dollars. It has been a great journey thus far. We are seeing so much opportunity right now, we are at an inflection point. In three or four years the value of this business could be multiples of what it is today. Laying that foundation for growth, bringing the right people, the right capital, the right products together is what I spend my time on."
ET: What was your darkest business day and how did you overcome it.
Jack McDonald: "That's such a great question. I have been involved in four successful companies, two public companies over my career as an entrepreneur. Every company had three near death experiences between 0 and 50 million in revenue. Three times where you say this is not going to work, and its time to hang up your cleats. The key is to persevere, to push through that, there is always a way to get through it. Maybe that's the benefit of experience. You don't get as high on the good days or as low on the bad ones.
Sometimes it is just putting that yoke on and pulling the sled forward through the mud six inches knowing that it is going to slip back five. You do that every day and eventually you start to acquire some momentum."
ET: What was your proudest moment?
Jack McDonald: "Crossing through that one-billion-dollar enterprise value threshold. We have got a team of folks here that I love and seeing the impact that Upland has on their lives. I don't want this to sound saccharin, because it's not. People come in, they work hard, they take risks, they take equity and then you start to see the impact it that has on their lives. Whether it's kids off to college and being financed, wonderful vacations with their families or building a house or a second house. It begins to impact people's lives. You create this culture of success and prosperity that extends to this community of people that have come together to build a business. We have hit that point at Upland and it is very satisfying."
ET: Can you share a tip for a new CEO
Jack McDonald: "Yes, when it comes to partners and building a team, choose wisely. Have faith in yourself and do not jump in with anyone you meet. Take your time and assemble the right team. That is going to be critical to your success. That's your operating team, financial backers, because you are going to hit those three near death experiences, and the key is who is going to be facing those down with you. Are you going to have a cohesive band of brothers and sisters that can work together through that or are you going to have recriminations and infighting? Pick your team wisely!"
ET: What was the latest or favourite business book you read?
Jack McDonald: "The Outsiders – by William Thorndike. Fascinating book about a topic that may sound dry but its about capital allocation. How do you optimise your business? When do you invest it organically? How do you source capital? How do you deploy capital? When do you invest it inorganically through acquisitions? When do you return it to shareholders?
He traces the business careers of a dozen iconic CEO's from Katherine Graham, Warren Buffett, Henry Singleton to John Malone. He looks at the fundamental capital allocation principles and how those iconic entrepreneurial CEOs deployed them in their businesses. It is a great read. I would recommend it for any business person."
ET: What's the best decision you've made as a CEO.
Jack McDonald: "Every time the best decision is action. It is putting your canoe in the stream of commerce. You have got to get in the game. I talk to people, people that I love, that I have known a long time, they are constantly bemoaning the state of the republic, the world is falling apart, debt levels are too high, inequality is increasing, the tax burden is not properly structured. There is a constant parade of horribles.
"Against that, in that environment from my own experience, we have built two public companies with over $2 billion of value. That is with the Russian financial crisis, the dot com crash, the great recession, soaring debt, rising income inequality. There is a world out there for people that are doers, that don't sit home consuming cable news and getting wrapped up in all that nonsense. Who get out every day who build businesses and service customers and create opportunity and create value. The best decision is ignore the nay sayers and have faith in yourself, put yourself in the stream of commerce and go."
ET: What is your vision for UPLAND?
Jack McDonald: "We have an opportunity here to build the preeminent cloud-based work management software company, growing organically and through acquisition at north of 50 and close to 60 percent a year. We have best in class profitability of any public company of our size category in cloud software and have an opportunity to double, triple, quadruple this over the next 3-7 years. To open up a ton of value for customers, opportunity for our people, value for shareholders, that's my vision I want to execute against.
"We used to talk about 250 million in revenue, well we are on the cusp of that now. At $200 million and growing rapidly now. With a few more acquisitions we will be at $250 million and close to $100 million of EBITDA run rate before we know it. Our next goal will be double that. Start penetrating accounts further and bring more value to customers."
ET: Most of the Upland acquisitions have not been startups leveraging new technology. What is on the radar in terms of future technology for Upland.
Jack McDonald: "We are building a series of suites that serve three buying centres in the enterprise: Sales and marketing, business operations, and Project and IT management. If you look at the solutions we are buying, they are cloud-based, they are dynamic, they are not dusty old on-prem technology. The enterprise software business is about a $190 billion annual business. Cloud today is about a third of that. It will be 80-90 percent of it within 7-10 years. We have got the new fresh solutions and we have got this massive tailwind. We are buying solutions that first fit into our suites.
"So here is an example. In customer experience management where we are winning great new marque accounts. We are building a series of solutions that handle the entire customer journey from lead gen through initial purchase through repurchase and customer advocacy, creating the ability to converse, meaningfully with customers at scale across multiple platforms: Social media, Mobile and text, rich content over mobile as it emerges, email with knowledge management with data integrity. That is an area we are very excited about and we have a roadmap for that suite and we will buy solutions that will advance that roadmap and that fit our financial criteria.
"We are doing that across each of our seven suites. It needs to be domain specific, Fortune 2000 customer based, sticky applications that have retention rates north of 90 percent and as long as those criteria are met then it is an acquisition candidate for us and then it is a questions of whether we can buy it within the valuation parameters that we have established."
ET: What keeps you up at night.
Jack McDonald: "These days, the growth opportunity is so massive and the economy is doing so well here that the demand we are seeing here and in Europe, it is executing against all of it. You find yourself waking up at 5.30 and you are on your way. You start to think about the day ahead and the opportunities. It is about making sure we capture the opportunity out there today and don't miss anything.
"I do not want you to think I always give out positive answers. I remember managing Proficient, my last public company through the dot com crisis where everybody's revenue fell by 40-60 per cent, we were well positioned but our revenues still fell by 20 percent in the dot com crash. You had moments where you were lying in bed at night worrying about whether the business will survive.
"Where we are right now, where we have hit critical mass in people product, access to capital and deal flow, access to high quality customer opportunities, the sleepless mornings are more about how do we execute against all of it."
ET: How do you approach the challenge of rapid growth while maintaining culture
Jack McDonald: "The number one thing is to have an operating model and a culture that people understand. In our case the model is called Upland One. This is a set of business processes and technology tools that we use to drive every function in the business, whether it is account management, customer support, product management, R&D, quote to cash, T&C's on legal contracts. It is a 100 page bible, a living, growing document, the way we run the business. It is all unified and tied together by an overarching belief in 100 percent customer success.
"Our belief internally is that the most important customer is an existing customer. Keep them happy and they will buy more from you and refer their friends. Too many software companies today are too concerned about adding the new logos and do not spend enough time ensuring the success of their existing customers. You have to have a crystalline philosophy and way of doing business. By the way Upland also believes in profit. We need to be positioned for long term sustainable growth in order to deliver value to our customers. People can see that and either self select in or out. Too many companies today have these anodyne statements about culture which just drives cynicism and no one believes anyway rather than saying what you stand for."
ET: How do you prioritize your day?
"To me capital allocation as a framework makes total sense. First you have to optimise your existing operations. That doesn't mean you are maximising cash flow, as in many cases you are not. You want to continue investment to drive long term enterprise value. I believe having a model that is scalable, that is understandable, that is driving a strong culture in the organisation. In the early days of Upland we did some M&A for critical mass but we were operating the acquired products as separate companies, that was not scalable. For 2-3 years all I did was focus on implementation of a unified operating model. Once that was done our margins started to expand dramatically from 3 percent to 37 percent cash flow margins.
"There was a period of time where it was a margin expansion focus. Now we are hitting our long term target of 40 percent margin, now it is organic growth. How do we bring our solutions together in a suite? How do we build an enterprise sales force? I look at each phase of our growth and then I focus in on those things that are critical to navigating that next phase and I will jump down and catalyse action in those specific areas. And a parallel track, obviously as a public company CEO you have got to be a good steward of capital, you have got to be managing your balance sheet, you have got to talk to investors, telling them the story. Then finally M&A it is a big part of our growth company. I spend a good third of my time on acquisitions.
"30-40 percent on operational focus and what it is specifically involved depends on the chapter of our story unfolding at that time. 20-30 percent around capital raising and investor communication and the rest on M&A."
ET: Thank you.