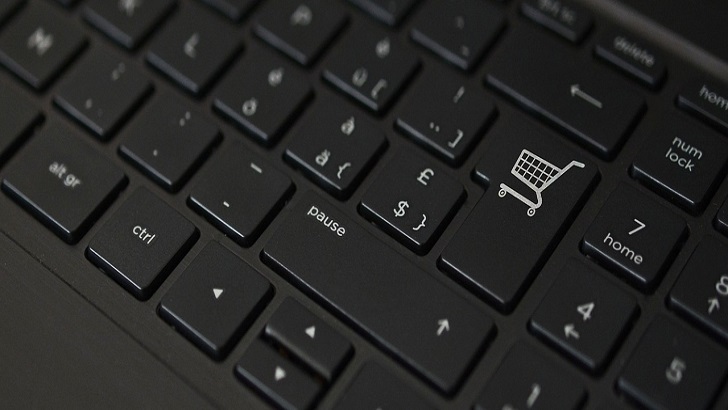 Yoyo has combined its in-store digital payments and loyalty experience with an e-commerce omnichannel solution. The company believes the platform will deliver to retailers an integrated buying experience for customers, whether they shop in-store or online.
Yoyo's first-to-market omnichannel platform rewards customers with the most consistent and personalised cross-channel shopping experiences. The company suggest it also delivers the most effective strategy to increase customer lifetime value and long-term profits for retailers.
Planet Organic and Revital are among the first Yoyo retailers to roll out this new omnichannel experience to their customers.
Combining personalisation with loyalty
Yoyo enables its retail partners to instantly combine payment with personalised loyalty, rewards and offers. The platform also delivers fully-itemised digital receipts, for customers by identifying spend and product preference behaviour through the point-of-sale.
Through its payment data insight, Yoyo's retail partners can provide their in-store customers with personalised experiences, marketing and communications.  The platform provides targeted marketing and communications, whether customers shop with a brand in-store or online.
British supermarket chain Planet Organic, already uses Yoyo's payments, loyalty and rewards to its in-store customers. The company has become one of the first to take advantage of Yoyo's new platform. The company plans to roll out the same rewarding experience via its eCommerce site.
Revital, an online shop for all of health supplements and vitamin needs, has signed up with Yoyo. The company plans to utilise the platform's payments, loyalty and rewards components to its customers.
Some of the platform's features include:
Multichannel one-click checkout: Automating payment, loyalty collection, voucher redemption, discounts and digital receipts, whether shopping with a brand on or offline.
Omnichannel insights: payment and purchase preference data from multiple channels delivered to one platform. This creates customer behaviour segments and the power to deliver even more personalised communications and marketing campaigns. These campaigns can be based on both on and offline purchase behaviour.
Double tokenisation identity: To protect both personal and financial data of customer data. Without the danger or challenge of storing personal details, communicate with customers purely based on purchase habits and preferences only.
Easy-to-integrate platform: Intuitive Rest APIs that are consistent across any channel to ensure integration and full consistency of experience for customers.
Omnichannel platform – a gamer changer?
Michael Rolph, co-founder and CEO of Yoyo said: "We've all seen what happens to merchants who fail to grapple with their e-commerce strategies. Or can't deliver the right in-store experience.  We have created an omnichannel payments, loyalty and marketing platform for retailers that combines their offering into one customer experience. Regardless of whether they choose to shop in-store or online."
"Our retail partners see this new combined omnichannel platform as a massive game changer. Planet Organic, was an early adopter when it came to seeing the power of a Yoyo-led customer experience. It was a no-brainer for them to combine in-store payments and loyalty with their eCommerce offering."
Enterprise Times: What this means for retailers
It's far more cost effective for a business or retailer to retain a customer, than going to market to acquire new customers. Loyalty programmes have traditionally been an effective way to retain customer, create a sense of brand loyalty and protect revenues. However, one of the biggest pains in retail marketing is the management of loyalty programmes. A successful programme has to be personalised and consistent, reward shopping lifestyle for all and in every way.
Personalised experiences, marketing and communications has long dominated the world of ecommerce. On paper, Yoyo's omnichannel platform has the potential to redefine the entire retail experience. Using the platform's API, retailers can capture customer basket data insight at the point-of-sale. This enables retailers to understand their customers better and deliver hyper-personalised experiences. Retailers should also be able to send targeted marketing campaigns, based on individual purchasing behaviour.
A platform that allows retailers to sell online, build relationships with key target audiences and retains those relationships, sound like an industry winning formula.