DSI has announced that Rock Bottom Golf has supplemented its NetSuite solution with the DSI Digital Supply Chain Platform. It has also started to use some of the mobile apps that DSI provides as part of its offering.
Rock Bottom Golf has used NetSuite for more than ten years. It originally selected NetSuite to remove the complex manual processes between its sales and accounting engines. Founded in 2000 it has continued to grow as a business and is now one of the nations leading e-retailers. That growth, facilitated by NetSuite, has brought new challenges.
As with other growing companies it recently discovered more pain points in the business. With 1,000's of SKU's it suffered from a manual warehouse and inventory data collection process. As it also handles a variety of sizes and weights of goods it also needed to improve the efficiency of its packing processes to meet its same day shipping commitments to its customers.
Attending SuiteWorld helps Rock Bottom Golf
As a customer of NetSuite, Rock Bottom Golf attends SuiteWorld. There is the opportunity there to locate and discuss with some of the vendors who provide the add on applications to the SuiteApp market place. Rock Bottom Golf is no stranger to SuiteApps as it already uses ChannelAdvisor. It implemented that solution early on. Todd Ruth, Chief Operating Officer at Rock Bottom Golf commented: "We've taken a lot of calls because of what NetSuite and its integration with ChannelAdvisor have done for us. NetSuite now allows us to manage eBay and other channels seamlessly."
This time they were looking for something different. They wanted to replace the manual processes and improve the visibility of its inventory. Bob Evans, Project Manager, RockBottomGolf.com commented: "We were looking for a solution provider that we could build an actual relationship with. We met the DSI team at SuiteWorld in 2017 and felt that their platform and mobile-first apps would be able to fully address our needs and that we could count on our partnership with them."
The discussion continued and Rock Bottom Golf decide to purchase and implement the DSI solution.
Going live and seeing the benefits
The implementation took only a month. Rock Bottom Golf has removed its manual processes and uses the DSI solution to help manage its warehouse processes. These include inbound goods handling, picking/packing and data collection. It also uses the DSI mobile apps allowing warehouse staff to perform tasks on the move, using a mobile device.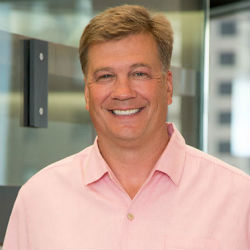 RockBottomGolf is using the low code environment that DSI provides. It is now creating additional DSI mobile apps to automate new processes. It already uses apps for PO Receipts, Putaway, Bin Transfer, Inventory Inquiry, Inventory Adjustment, RMA and Cycle Counting. Overall it has improved the efficiency in its warehouse and improved the visibility of its inventory. though no detailed metrics were given.
Mark Goode, President & CEO, DSI commented: "Inventory visibility was exactly what Rock Bottom needed to boost their productivity and streamline their warehouse processes…DSI was able to take Rock Bottom live with our Platform, giving them the ability to see a rapid improvement in their data collection ability and warehouse efficiency."
Enterprise Times: What does this mean
For Rock Bottom Golf the ability to go and see and talk to the third party vendors at SuiteWorld such as DSI formed the basis of a strong relationship between the companies. It also highlights the benefits of a strong partner ecosystem, something that NetSuite has.
At previous Suiteworld conferences, DSI has demonstrated its mobile first approach for the supply chain direct to new prospects. Its solutions integrate to several ERP solutions including NetSuite, IFS, Microsoft Dynamics, Infor, Oracle and SAP.
Rock Bottom has sensibly reinvested in its own solution. It has done this by using third-party add-ins in addition to the NetSuite updates. The company has also added additional functionality through selective use of SuiteApps.
It demonstrates the value of attending vendor conferences and the advantages that the third-party applications can deliver to businesses. More than 50 vendors will appear at SuiteWorld being held in a few weeks time. Currently, and slightly oddly, DSI does not appear on the list of exhibitors.